Code Council recognizes the importance of World Plumbing Day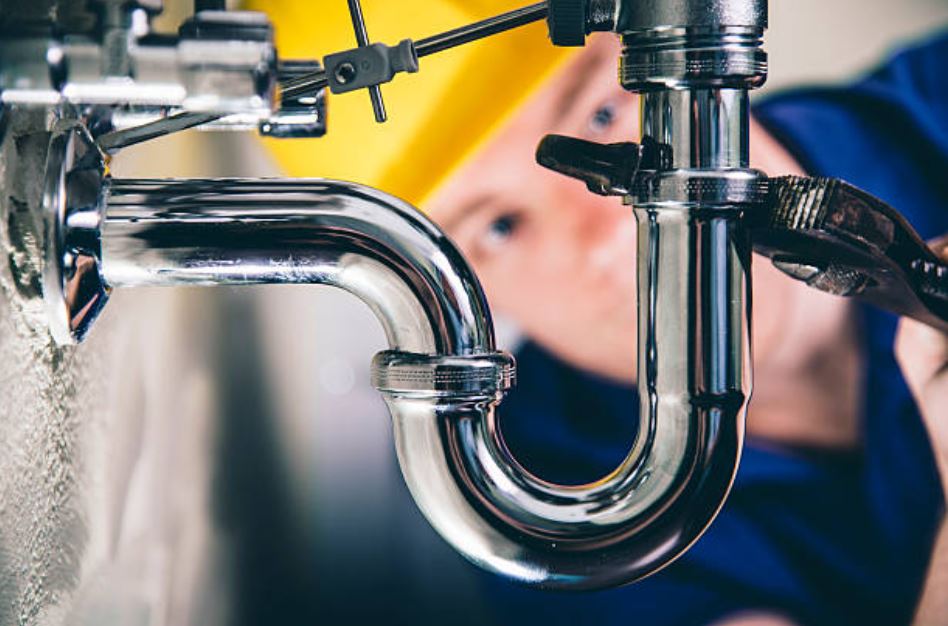 For those of us living in a modern home, it's easy to take indoor plumbing and running water for granted. But for an estimated 768 million people around the world who lack access to safe, clean water and the 2.5 billion people living without basic sanitation, the absence of these amenities is a significant hardship that directly threatens their health and well-being. More than three million people die each year from preventable diseases linked to the lack of clean water and sufficient sanitation systems, most of them young children.
Individuals, companies and organizations worldwide, including the United Nations, are pursuing efforts to bring effective plumbing and sanitation facilities to those currently doing without. And these efforts are paying off: since 1990, an estimated 1.8 billion people have gained access to improved sanitation, bolstering health and quality of life for individuals in countries across the globe.
Lack of access to clean water and proper sanitation systems not only poses major health risks but also serves to inhibit agriculture and other economic activities. The plumbing industry is a leader in efforts to promote water-related sustainability, particularly through its support for technologies bolstering water reuse and recovery, including desalination, solar water heating and the management of gray water.
World Plumbing Day
To bring additional attention to the importance of plumbing, sanitation and fresh water, World Plumbing Day — an international event established by the World Plumbing Council and celebrated on March 11 every year — highlights the essential role of plumbers and plumbing systems in improving public health and protecting the environment and spreads awareness of the vital role in promoting the link between good quality plumbing, health, environmental sustainability and, increasingly, economic prosperity. The day is marked by celebrations, competitions, seminars and activities all around the world. People from within and outside the plumbing fraternity come together to learn, share knowledge, build connections and find opportunities to collaborate to improve the quality of — and access to — fresh water and safe sanitation.
---
Related:
Safety and savings benefit communities that adopt the IPC
Modern plumbing helps prevent the spread of COVID-19 Coronavirus
2021 International Plumbing and Mechanical Codes now available
---
The World Plumbing Council and its activities, including the annual celebration of World Plumbing Day, are supported by a number of international and domestic membership organizations, including the International Code Council, which works with organizations such as the World Plumbing Council to build on each other's expertise and strengths to advance these goals faster and more effectively. In fact, the Code Council is engaged in helping communities large and small to implement ever-better plumbing applications that are more effective while always being mindful of the environment.
"On World Plumbing Day and every day, the Code Council works to ensure that people around the globe have access to safe water through safe plumbing systems," said Code Council Chief Executive Officer Dominic Sims, CBO. "Our modern building, plumbing and green codes help guard clean water for future generations through proper construction, conservation and safe disposal."
The plumbing industry understands first-hand the need to continually develop ever-better building, plumbing and green codes to help guard water through proper construction, conservation and safe disposal without sacrificing convenience and safety. The Code Council offers modern, up-to-date building codes and standards that lead to resilient communities, safe plumbing, efficient technologies and a well-trained, professional workforce of code officials and plumbing professionals to design, install and maintain these systems.
The International Codes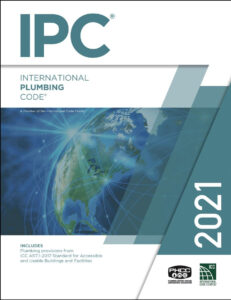 The International Codes are a family of 15 coordinated building codes developed by the Code Council, many of which work together to ensure safe plumbing systems in both residential and commercial buildings. The International Plumbing Code (IPC) is not just a code, but a part of a complete building safety system, providing an integral component necessary to stay current with the latest building safety technologies while meeting the public health, sanitation and safety requirements necessary for the built environment. The IPC is a performance-based code, very flexible in its approaches to water-saving and efficiency issues, as well as water reuse options. These are just a few examples of the International Codes' holistic concept, which promotes and encourages innovative design, much more so than any other plumbing code.
Last year, the International Code Council released "The Economic Impact of the International Plumbing Code," a study that provides a comparative analysis of model plumbing codes and their impact on construction, the economy and the environment. Findings show that those jurisdictions that use the IPC save in construction costs, see an increase in construction-related jobs, and benefit from energy efficiency in communities — all done without sacrificing safety.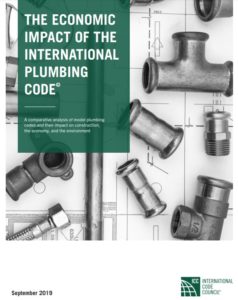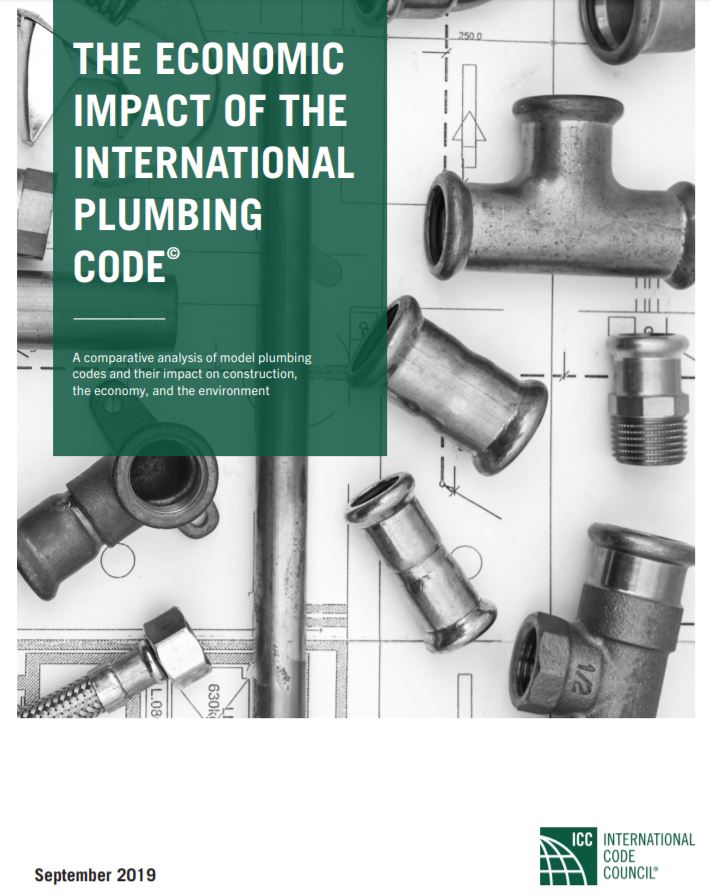 The comprehensive analysis evaluates the costs and savings associated with construction, labor and materials under the 2018 IPC, as well as estimates the employment and environmental gains that would have resulted from the national implementation of the IPC. Plumbing engineers assessed multiple buildings, such as single-family homes, offices, hotels, schools and grocery stores, and applied model code requirements to determine the associated building costs. The study found that IPC implementation results in considerable savings in plumbing materials and construction costs and increases productivity and job growth in local economies. The 2018 IPC is also available in Spanish and can be viewed for free on the Code Council's website.
The International Residential Code (also available in Spanish) contains many of the same water efficiency and water reuse provisions that are noted in the IPC — these all-encompassing options provide detailed methods for collecting, storing and using various types of no-potable water. The code recognizes the growing need for water conservation and the increase in the development of water conservation programs in many regions of the United States. The International Green Construction Code (IgCC) contains even more provisions for the collection, treatment and storage and use of non-potable water in the form of onsite collected rainwater and gray water, and externally treated reclaimed water supplied to the site.
The International Private Sewage Disposal Code (IPSDC), co-published with the National Onsite Wastewater Recycling Association, includes provisions for design, installation and inspection of private sewage disposal systems, and provides flexibility in the development of safe systems. The IPSDC facilitates the use of the latest science-based best practices and innovative technologies in safely handling onsite, decentralized wastewater, thereby reducing customers' costs. The IPSDC also addresses inconsistencies within many regulations that dictate how decentralized systems can be designed, installed and operated.
Code Council offers many resources
The Code Council's involvement with water-related issues goes well beyond offering superior codes — it works to build a well-trained workforce of code officials and plumbing professionals to maintain advanced water systems. The association offers specifically designed certification programs for inspectors, examiners, contractors and trades to the IPC, which include Residential Plumbing Inspector, Commercial Plumbing Inspector, Plumbing Plans Examiner, National Standard Master Plumber, National Standard Journeyman Plumber, National Standard Master Plumber with Gas, National Standard Journeyman Plumber with Gas, and National Standard Residential Plumber. The Code Council also provides a full suite of training and education courses geared specifically for the IPC and IRC. Instructors provide hands-on, practical problem-solving training and are available to teach on-site single- or multi-day courses.
The ICC Evaluation Service (ICC-ES) PMG Listing Program assists code enforcement professionals to determine whether plumbing products comply with codes and applicable standards. The ICC-ES program provides comprehensive coverage of codes and standards as well as compliance with the IgCC, green rating systems, WaterSense, ICC-ES Evaluation Guidelines, Canadian and Mexican plumbing standards, and the Unified Water Label, recognized through Europe. The PMG Listing Directory provides detail on all products certified by ICC-ES PMG and PMG listing criteria can be developed when there are no consensus standards or equivalent available for a product seeking to become certified to the IPC. Additionally, the ICC-ES PMG is a licensed certifying body to the U.S. Environmental Protection Agency's WaterSense program for water closets, lavatory faucets, showerheads, urinals and weather-based irrigation controllers.
---
Related:
In this episode of the ICC Pulse Podcast, backflow prevention specialist Bruce Rathburn joins Lee Clifton to discuss plumbing cross-connection control programs. Rathburn highlights the importance of backflow prevention in safeguarding our water and its relation to our building safety codes. Listen now
---
Committees and councils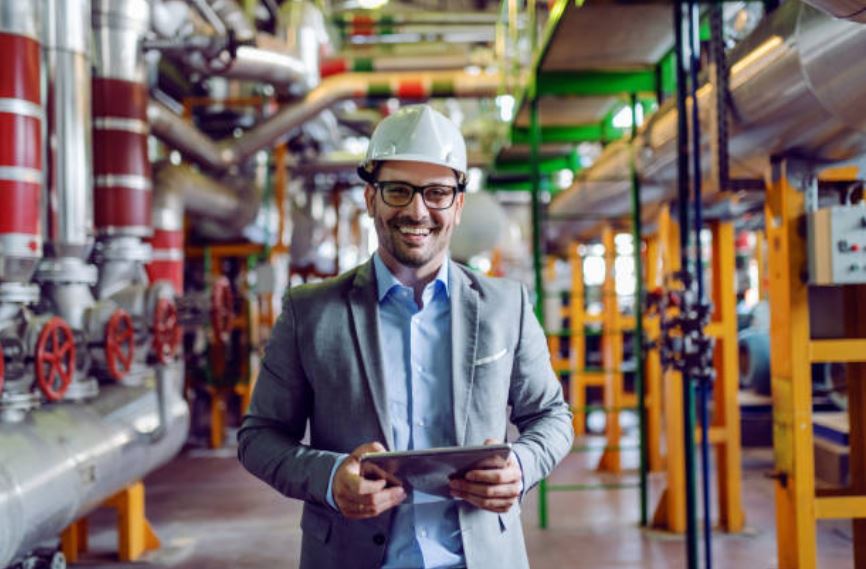 The Code Council operates a number of committees and councils related specifically to the development and maintenance of the IPC. The PMG Membership Council serves as a forum for discussion, networking and feedback to Code Council leadership on issues of importance to the plumbing, mechanical, fuel gas and swimming pool community within the Code Council. It also takes on projects and initiatives to advance and support these disciplines. It is open to all Code Council members who may join at any time.
The PMG Code Action Committee (PMGCAC) is a discipline-specific body that acts as a forum for complex technical issues ahead of the Code Development Process. The PMGCAC identifies emerging issues or drafts proposed code changes of importance to Code Council members relating to the plumbing, mechanical or fuel gas disciplines. It is open to participation by any member; voting members of the PMGCAC must apply during open calls for applicants.
The International Plumbing/Private Sewage Code Committee (IPC-IPSDC) is responsible for hearing proposed changes to the IPC and IPSDC during the Committee Action Hearing phase of the code development process. Prospective IPC and/or IPSDC members apply during open calls for applicants.
Conclusion
Construction professionals around the globe are banding together to learn how the plumbing industry continually improves the products and services the industry offers for both commercial and residential projects. Plumbing and sanitation system advancements continue to protect lives — extending life expectancy more than any medical advancement — in developing nations and increase water efficiency in regions affected by droughts and water shortages. The Code Council salutes World Plumbing Day and the many plumbing-related organizations working to improve public health and safeguard access to fresh potable water.