How to incorporate sustainability in construction education
How we can better develop, promote and inspire sustainable construction education
The construction industry contributes to global environmental degradation through atmospheric and surface-level pollution. As regions better develop their building codes and standards to enhance sustainability, schools must develop conservation programs stressing sustainable or eco-friendly building strategies and teach construction professionals how to minimize ecological impacts. The education system is incorporating environmental learning into its curriculum. Various levels of schooling and educational programs plan on empowering their students to make sustainable changes. Since countries began investigating the leading causes of climate change, government officials have initiated pollution-reduction regulations.
The demand for sustainable construction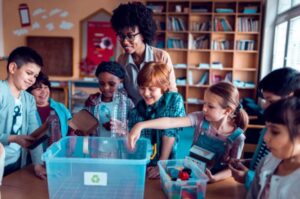 In 2019, researchers conducted a survey evaluating consumers' interest in sustainable goods and services. They found that nearly 35 percent of customers seek out eco-friendly products to reduce environmental degradation. Professionals expect the statistic to increase as the climate continuously changes.
We can support the construction industry and the increasing number of eco-consumers by teaching sustainability in the classroom. Another way that many builders can improve the eco-friendliness of their construction practices is to reduce runoff. When stormwater moves away from residential and commercial properties, it may carry synthetic fertilizers and pesticides to local water sources.
Eutrophication can significantly decrease aquatic ecosystem stability, depleting local oxygen levels. Increasing the sustainability of building practices also protects workers by limiting their exposure to volatile organic compounds (VOCs) and other pollutants. Instructors can protect their students and the environment by adding environmental learning to their curriculum.
There are five ways educators may incorporate sustainability into construction education.
Integrated urban planning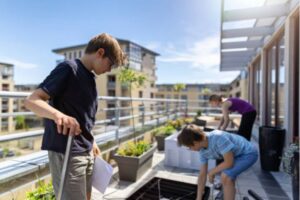 Teachers can increase the sustainability of building practices by incorporating integrated urban planning into their lessons. The construction education method addresses the building process holistically. It works to enhance the energy efficiency of buildings and communities using integrated solutions.
Instructors may improve the eco-friendliness of construction by teaching the development of sustainable energy systems. They may assess a region's compatibility with renewables and install photovoltaic panels in high-sunlight regions. Additionally, builders can connect buildings to wind turbines in high-wind regions like Texas to minimize energy-related emissions.
Construction professionals may also improve a community's mobility by developing efficient public transportation. Enhancing the energy efficiency of transit systems decreases carbon emissions. Lowering local pollution increases air quality and protects individuals' health.
Working with the environment rather than exploiting it improves the sustainability of buildings and communities.
Develop runoff reduction methods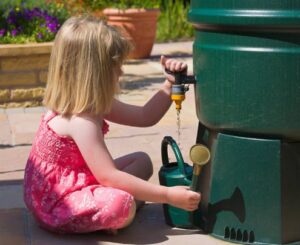 Instructors can also help students develop sustainable parks and buildings by teaching runoff reduction techniques. Developers may increase the sustainability of green spaces by installing recirculating water features. Many parks have fountains and hoses to cool off visitors in the summer.
Teachers can also show their students how to connect a water feature to a rainwater harvesting system, actively minimizing runoff. The system collects stormwater in barrels and pumps it through a filtration device. The level of purification depends on the water's intended use.
Park developers may use a minimal filtration system to reduce runoff and conserve energy. Instructors may also show students the benefits of adding rainwater harvesting systems to residential and commercial structures. They may assess the differences between each device, noting the various purification levels.
Some systems can transform stormwater into a non-potable resource, meaning individuals may access the purified water for cleaning clothes, flushing toilets, and more. More intensive filtering after capturing the water makes it potable (suitable for drinking) and bathing. Students can significantly minimize natural water source impacts by installing rainwater harvesting systems in parks and public buildings.
Promote innovation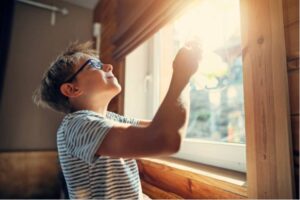 Teachers can also support sustainable innovation in the construction industry. They may provide their students with the tools they need to create efficiency-enhancing technologies. Providing students with engineering courses and math classes can increase their ability to develop eco-friendly devices.
Solar windows are recent sustainable innovations instructors may use as an example to inspire their students. The technology works similarly to photovoltaic panels by absorbing light to produce an accessible source of emission-free electricity. Solar windows take energy production a step further by absorbing all light rather than just sunlight.
The technology also increases a home's compatibility with clean energy production. Some individuals in multistory buildings may lack access to their roofs, minimizing their ability to use conventional photovoltaic panels.
With adequate educational courses, students can develop similar technologies to support sustainable construction. Instructors may also help students identify and access low-impact building materials to increase eco-friendly building practices.
Access and utilize sustainable materials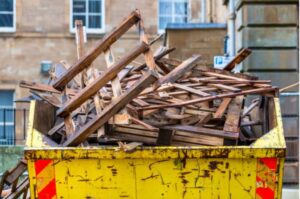 Construction education curriculums may add materials-focused lessons to reduce resource exploitation. Instructors can identify the top sustainable materials and define what makes them more efficient than conventional products.
Many eco-friendly materials come from recycled items. Instructors may use cellulose insulation as a sustainable product example. The green insulation resource comes from old newspapers treated with borate. The additive decreases interference related to pests, mold and flammability.
Teachers can also increase a student's sustainable material education by explaining the health benefits related to the products. Eco-friendly building materials generally contain fewer carcinogens and produce fewer greenhouse gas emissions.
Individuals may also access low-impact building components by engaging in deconstruction. The deconstruction process is the most sustainable way to conduct renovations or develop new buildings. During the disassembly process, construction professionals can salvage undamaged materials and give them a second life.
Teach smart appliance installation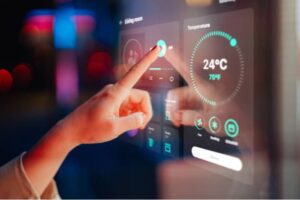 Adding energy-efficient appliance installation courses to a curriculum can also improve construction education. As eco-consumer rates rise, the demand for smart thermostat installation services increases. Construction professionals may respond to the demands by learning to connect the devices to conventional heating, ventilation and air-conditioning (HVAC) systems.
Smart thermostats effectively reduce HVAC emissions by regulating indoor emissions using Wi-Fi connections to access real-time weather predictions. They also use motion detection sensors to regulate the energy use of a building's various sections. Adding sustainable building courses to a construction curriculum can preserve the environment when instructors inspire their students.
Inspiring a new generation of sustainable learners
Instructors can give their students the tools to decrease emissions and resource exploitation in the building process, and they must inspire eco-conscious mindsets to make ecological impacts. Teachers may influence their students to take sustainable actions by discussing the health benefits associated with eco-friendly materials and construction practices.