Inspectors are learning code of cautiousness

Code enforcement work involves inherent risks and dangers. It may involve requiring citizens to change their lifestyles, impact their businesses, force them to alter their property or give up their cherished possessions. It may be perceived as creating economic hardships, threatening livelihoods or causing the loss of real property. Code enforcement officers have been threatened, publicly humiliated, falsely accused of wrongdoing, assaulted, battered, attacked, stalked and killed — both on and off duty.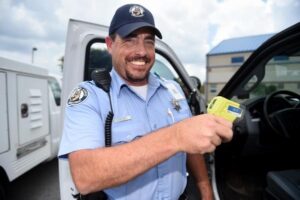 A code enforcement officer in Augusta, Ga., who was shot to death on August 20, is one of several across the country who has been killed on the job, according to the American Association of Code Enforcement. The industry group estimates that in the last 20 years, at least 10 code professionals also lost their lives when they sought to issue warnings or citations. Even more have survived assaults and received routine threats.
What started as a routine assignment for code enforcement officer Charles "Chip" Case on Aug. 20, 2020, in Augusta quickly turned deadly. Case went to the residence of Smitty Oliver Melton for the sole purpose of re-posting a "condemned" sign on the house to let authorities know that no one should be living there. Besides being condemned, Melton's house is the target of foreclosure by the Richmond County tax commissioner for not paying property taxes for several years.
After he posted the sign, Case went back to his truck and Melton came from behind the truck to the driver's side and fired a 12-gauge shotgun, hitting Case in the head and chest. Neighbors reported hearing four shotgun blasts and ran to find Case still alive on the ground. Richmond County deputies responded to the scene and found Case lying on the ground with several gunshot wounds. Emergency medical services rushed to the scene to attempt to render first aid, but they were unsuccessful.
"In this case, it was just routine," said Augusta Planning and Development Director Rob Sherman. "If it seemed controversial or dangerous, they would call the sheriff's office or the marshal's office to go with them."
A team of law enforcement officers located and arrested Melton in Aiken County later that afternoon. He is charged with murder and possession of a firearm in the commission of a crime.
The Augusta community has been left reeling from the slaying of Case. Born in Anderson, S.C., Case was raised in Elberton, Ga., and served in the U.S. Marine Corps for 14 years, including two years stationed in London, England, and nine years at Camp Pendleton in Twentynine Palms, Calif., with five combat deployments to Pakistan, Iraq and Afghanistan. Following his service, Case worked and studied in the private investigative field in California before relocating to the Augusta area in 2016 to be closer to relatives in the area. He came to the Augusta Planning and Development Department after working with Augusta Animal Services as an animal control officer in Richmond County. He leaves behind his wife of 18 years, Lorraine Case, and four children: Heather, Alyssa, Devin and Nathan.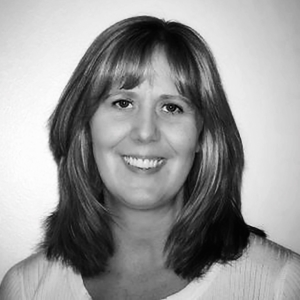 The Case murder echoes in other states. Jill Robinson, a code enforcement officer for the city of West Valley City, Utah, was on a routine follow-up call at the home of Kevin Wayne Billings. Robinson was discovered dead in the driveway of Billings' home with at least one gunshot wound by emergency crews who responded to the scene. Witnesses told police they saw Billings pour gasoline over the code enforcement officer's truck before lighting it on fire and claim that Billings said Robinson "got what she deserved."
Robinson had worked as a city code enforcement officer for more than a decade, according to West Valley City officials. She had dealt with Billings previously "regarding code enforcement issues at his residence," according to a police affidavit. Court records show Billings was charged with having an accumulation of solid waste and five other class B misdemeanor front yard regulations in 1997. After pleading guilty to misdemeanor weed-control and bulky waste-accumulation charges, those charges were dismissed without prejudice in 2001. Five years later, a judge signed an order allowing the city to clean up waste they said was obstructing the view of the street.
Billings was arrested and charged with first-degree felony aggravated murder and first-degree aggravated arson. While other code enforcement officers were pulled off the streets immediately after the killing, it is not clear how long that will last or if any safety changes will be made.
Dangerous work
Code-enforcement officers are municipal employees whose work is critical in helping communities maintain a healthy quality of life. They typically address issues such as weed control and abandoned vehicles. Apparently threats and assaults are not unusual for enforcement officers as they make their rounds, enforcing the rules for a variety of city and county offices, including planning departments, building and safety offices, fire departments, health departments and agencies regulating weights and measures.
A recent survey by an association of code enforcement officers statewide found that 65 percent had been assaulted or threatened, and of those about 29 percent were threatened with a deadly weapon.
According to the survey, assaults or threats were made with shotguns, rifles and handguns; vehicles; baseball bats and pool sticks; chain saws, shovels and assorted garden tools; bomb devices; knives and scissors; hammers; and bottles. Irate property owners have also used their fists, feet, teeth, spittle and a variety of wrestling holds to assault code enforcement officers on the job.
History of fatal attacks
Unarmed officers that have been attacked, sometimes fatally, in recent memory include:
Pennsylvania building official and inspector Michael Tripus was shot and killed as he arrived to work at the municipal building of Paradise Township in Monroe County. Tripus, who performed sewage enforcement and backup zoning code duties for the township and was contracted through a third-party inspection agency, was targeted because of a homeowner's ongoing disputes with the township over mold, septic problems and permits.
Greg "Ziggy" Zyszkiewicz, a beloved code enforcement specialist with the city of Milwaukee's Department of Neighborhood Services, was murdered on the job in 2017 while out to conduct a routine house inspection.
Brett Bush, a code enforcement inspector for the city of Long Beach, Calif., was shot in the face by a homeowner in 2015 after arriving with a crew to begin cleanup of a home that had received several code violations involving debris and hoarding.
Beau Weathers, the code enforcement officer for Warner Robins, Ga., was shot in the face and arm while on a routine code enforcement call in 2009 to remove junk cars.
Code Enforcement Officer Rodney Morales, of Aurora, Colo., was shot and killed in 2008 after entering an apartment building to investigate a routine zoning complaint.
Michael "Pee Wee" Walker, a code enforcement officer for the city of Commerce, Texas, was taking photos of alleged code violations at the home of Adam Kelly Ward in 2007 when he was shot multiple times by Ward.
Code Enforcement Officer Mickey Write of Memphis, Tenn., was shot while inspecting a property in 2001, then dismembered and placed in vehicles that were due to be crushed.
Cynthia Volpe, a code inspector in Bakersfield, Calif., was brutally beaten and then murdered in 1992 by a landlord whose property she had investigated for illegal dumping of raw sewage on the property.
Donald Juenemann, an environmental health inspector with the County Department of Public Health in St. Paul, Minn., was killed in 1997 while conducting an exterior inspection of a property.
Being better prepared
There are inherent dangers and risks that code enforcement officers take walking into unknown situations in their day-to-day jobs. While tragic, these events create a whole new awareness about the potential dangers of code enforcement and make officers aware that even the most mundane type of incident could become a violent circumstance. Sometimes an officer can do everything right and it doesn't matter, but there are things that can be done to help them better prepare.
Beef up code enforcement operations. Departments can look into using the same record management system as their police department to track code violators and the number of offenses.
Begin making education a part of the compliance process. Send code violators a letter listing the particular code that they violated, photos of the violation(s) and alternatives for compliance.
Consider providing code enforcement officers with a bullet-proof vest and a police radio.
Change the department's in-person approach. Make a call to dispatchers mandatory when arriving at an alleged violator's property. If a junk car is being removed, ensure that a police officer accompanies the code enforcement officer.
Be on the lookout for potentially aggressive or confrontational behavior. Providing training on recognizing behaviors that may escalate into violence and reducing tension in these situations can better prepare code officers.
Excessive hoarding is a red flag. The International Codes — in particular, the International Property Maintenance Code — provides requirements for a minimum level of safety and sanitation in existing structures that covers cleanliness, rubbish disposal, rodent infestation and means of egress.
If there are signs that a coherent conversation cannot be held with the homeowner, try to connect with a relative or inform social services if the circumstances warrant it.
Trust your instincts. If something feels off, or you believe you could be in danger, leave the property or call for a police officer. If you are going to an address where you know there could be an issue, let someone know where you are and have them check on you if possible.
And finally, if a homeowner becomes hostile or physically aggressive, the best thing to do is leave immediately and call the police. You can always come back another day.