Lessons from Kentucky's devastating July flooding: Is your community prepared?
Floods are the most common and most expensive natural disaster. Flooding can happen anytime, anywhere
Excessive rain, storm surges and dam overflows can create flash floods, which can drown or otherwise harm people through exposure, electrical shocks, gas explosions and other related hazards. Homes, schools, offices and other properties can be ruined. Cars can be swept away by just one foot of moving water. Only one inch of water can ruin floors, walls, and cherished belongings. Water damage can be devastating. Yet when floods subside, code officials are on the front lines helping reestablish safe, sanitary and habitable buildings.
Increasingly Extreme and Deadly Weather Events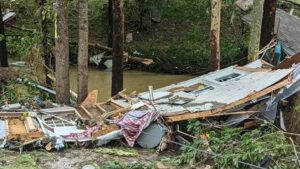 Kentucky Governor Andy Beshear called July's storm damage "the most devastating flood event our state has ever seen." At least 39 people died. Many remain displaced, and hundreds have lost everything across Breathitt, Clay, Knott, Letcher, and Perry counties. Power outages, excessive heat, plus crippled bridges and roads, impeded rescues.
"Kentucky is still recovering from last year's tornadoes, so news of this devastating flooding hits particularly hard for the International Code Council and our state and local partners in Kentucky," said Corey M. Roblee, vice president for government relations and ICC's Kentucky regional representative.
"We continue to coordinate with our member organizations as well as with federal, state and local partners to support any requests for assistance. This includes coordinating resources for post-disaster building safety assessments, supplemental staffing or other needs as they might arise," Roblee added.
Code Professionals are Crucial Second Responders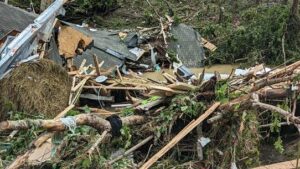 This September, the International Code Council holds its annual conference in Louisville. The Code Council, in collaboration with the National Council of Structural Engineers Associations, has assembled the Disaster Response Alliance, to assist local, state and federal entities with easy access to a single, national database of skilled volunteers willing to assist with response and recovery activities, including post-disaster safety assessments, building damage assessments, inspections and other code-related functions in the aftermath of a disaster.
Bob Carpenter, Building Inspection Manager for the Division of Building Inspection with Lexington-Fayette Urban County Government, said that "the people of Kentucky are resilient and will weather this disaster to rebuild better than before." Now more than ever, these impacted communities need professional guidance to rebuild safely and efficiently while preparing for potential future calamities.
The Climate Crisis Accelerator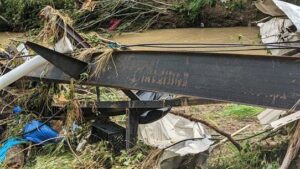 "The unprecedented flooding was likely due to extreme climate change," Carpenter added. "Some areas received as much as 11 inches of rain over 24 hours." He said that the downpours, plus Kentucky's topography of mountains and valleys, funneled large volumes of water into creeks and rivers, which then overflowed and overwhelmed adjacent buildings. Most affected areas were not in a 100-year flood plain, so no flood protection construction was in place.
Socioeconomic Factors and the Importance of Codes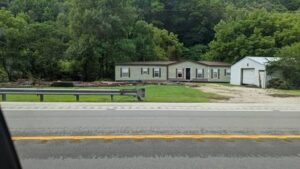 Poverty also intensifies flood damage. Disaster mitigation strategies are weaker in poorer areas where they're needed most. Many flooded areas are rural and difficult to reach with limited response and recovery capabilities.
Once the Kentucky flooding began in late July, the region's jurisdictions that were not affected, like the Lexington Fire Department's river rescue squad, were dispatched to assist hard-hit areas. But the flooding's scope overwhelmed most local resources and the weather's severity was probably not effectively relayed to residents before, during, and after the storms. Better forecasting and earlier warnings will help reduce casualties and damage too.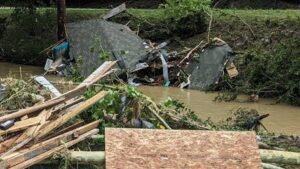 "Last year, the U.S. experienced natural disasters totaling more than $152 billion in damages across the country. Communities need to be prepared for the increasing frequency of natural disasters by adopting, implementing, and enforcing the most recent model codes and standards," explained Karl Fippinger, vice president of fire and disaster mitigation for the Code Council's Government Relations department. "Preparing for and mitigating the effects of natural disasters delivers countless benefits to all Americans, especially in our most vulnerable communities."
Lower-income residents often live in floodplains and don't have the physical or financial means to recover following severe storms. They might also find difficulty in applying for and receiving federal emergency funds.
Adding "gray infrastructure," such as tunnels and pipes that divert water, or creating "green infrastructure" to utilize natural areas to store excess water are ways to prepare for and mitigate flooding. Planting grass and gardens, rather than landscaping with asphalt and concrete, will absorb more water runoff.
In this era of amplified weather events, preparedness is key. Check the flooding likelihood in your area using FEMA flood maps. Sign up to receive emergency warnings and alerts. Regularly declutter drain and gutters and keep sewers clean. Install flood vents and alert systems, seal basements and any cracks. Consider a battery-powered sump pump. Store valuables on the highest floor, and secure yard items and outside fuel tanks to prevent them from being swept away by water.
Residents should prepare for all hazards they face, which may include floods, fires, extreme heat or cold, and power or water outages, by creating and implementing an emergency preparedness plan:
Family/community evacuation system, including a plan for pets and a rendezvous point
Phone list if cell phones are lost or damaged, plus alternative contact plans if cell service or power is out
Store important documents and emergency credit cards in water- and fire-proof bags, in easily-accessible locations, including insurance information, valuable item inventory, etc.
Backup computers into cloud storage at least weekly or monthly
Consider flood insurance (since homeowner's insurance does NOT cover floods)
Consider purchasing a backup generator to power important systems, appliances and devices in your home
An emergency preparedness kit might include:
Water (1 gallon per person per day) and shelf-stable food (with manual can opener) for people and pets
First aid kit, medicines, extra prescription glasses and basic toiletries
Flashlights, phone/computer chargers (consider a solar charger), battery or hand-crank-powered radio
Blankets or sleeping bags
Change of clothes and sturdy, closed-toe shoes
During a flood
Listen to official news and weather broadcasts from local radio and television stations or weather radio broadcasts from the Emergency Alert System (EAS) and/or the National Oceanic and Atmospheric Administration (NOAA). Depending on the type of flooding and instructions received from your local authorities, you might need to shelter in place, move to the highest floor or higher ground, or evacuate altogether.
Avoid closed areas like attics without escape routes, and don't touch electrical equipment. Do not walk, swim or drive through flood water at any level, and stay off bridges. If you become trapped inside a vehicle in moving water, stay inside unless the water rises, then evacuate to the car's roof.
After a flood
Before returning to your home or building, verify that there are no gas leaks, or electrical or structural damage, with a building inspector, code enforcement officer, engineer or architect. Also, check for wildlife like snakes. Take photos and videos of the damage for your insurance adjuster and create a list of damaged appliances and other items you seek to replace.
Once determined safe, the structure can then be cleared of water, mud and any items that pose health risks, like spoiled food and soaked soft goods. Wear heavy boots and gloves and avoid wading in flood water. Ventilate as much as possible to dry out the inside and hopefully reduce mold growth.
Ascertain the severity of your flooding (and the chances that it might occur again) to decide whether to mitigate damage or totally rebuild. If you rebuild in the same location, implement construction techniques such as waterproofing up to the flood level, or creating space for water to flow freely through those areas. If possible, build at a higher elevation with living areas over a garage or crawl space, as seen in beachfront properties. Consider laying tile instead of carpeting and use flood-resistant insulation and drywall.
Determine your property's base flood elevation to see how high the water might rise in your area. Review the Federal Emergency Management Agency, FEMA's Home Retrofitting Guide. Download FEMA's other guides to learn how to protect your home and property from floods.
An Ounce of Prevention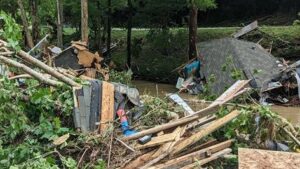 Like with all hazards, flood prevention measures implemented beforehand are more cost-effective than remediation. "The modernization and adoption of hazard-resistant building codes saves communities $11 per every $1 invested," Fippinger said, citing a finding by the National Institute of Building Sciences. "Updated building codes provide a range of smart design and construction methods that save lives and reduce property damage so that communities can be more resilient to extreme weather events."
Home is where the heart is, as well as the place for your family, pets and treasured mementos. Before the next flood hits, work with your local building professionals to prepare your property, with your local government to know your evacuation routes, and with your floodplain manager to know possible risks ahead.
Flood events don't plan in advance, but you can. Fippinger agrees, saying, "We encourage communities to incorporate the disaster-resistant provisions of the International Codes (I-Codes) during flood recovery, reconstruction, and in future flood prevention and mitigation efforts."