Norfolk fellowship program helps veterans explore civilian careers
Transitioning military service veterans can put their hard-earned skills and experience to good use, including in the construction and building safety trades
An innovative program in Norfolk, Virginia, is helping U.S. military veterans who are transitioning out of service to find rewarding civilian careers where they can put their hard-earned skills and experience to good use, including in the construction and building safety trades.
The Hire Vets Now Fellowship Program (HVNFP) connects veterans with internships of up to six months at certified employers prior to their separation from service, at no cost to them or the employers. Norfolk also hosts a similar Military Spouse Fellowship Program (MSFP)  available to military spouses as well. The program has successfully placed several military veterans and military spouses in positions in the city of Norfolk, including its planning department.
"According to the Department of Labor, about 200,000 service members leave the military annually," said Len Remias, the city's military affairs liaison. "Here in Hampton Roads, we average around 15,000 per year. The challenge for us is, how can we create a talent acquisition pathway for their skill sets?"
The key to successful career placement, Remias said, is to establish a "crosswalk" between a person's military skills and the equivalent responsibilities in the desired civilian position. For example, in addition to maintaining and repairing a ship's engines and boilers, a machinist's duties might also include performing quality assurance reviews, conducting detailed inspections, ensuring standards compliance and reviewing documentation — all of which are valuable skills for a career in building code enforcement.
The HVNFP's business proposition emphasizes the benefits to both the transitioning service member and the employer. In gaining experience in a non-military career field that appeals to them, participating veterans develop a better understanding of civilian work opportunities and can take advantage of networking opportunities. Employers get plugged into a pipeline of experienced, skilled and motivated veterans whom they can try out for a predetermined time to gauge how good of a fit they are for the position — and if it's a good match, at the end of the fellowship period they have a new employee.
"It's a win-win for both the employer and the service member," said Remias, himself a retired U.S. Navy captain.
The HVNFP maintains a roster of available internships with organizations that include local and state government agencies, public utilities, construction firms, law enforcement agencies, human resources and financial departments, health care, information technology, and many more. Given the role that the maritime industry plays in the Norfolk/Hampton Roads area, there is a steady demand for pipe fitters, welders and machine operators — as well as people trained in safety and inspection. And if a veteran wants to pursue a career that's not on the list, Remias can make that happen, too.
"I try to be inclusive and collaborative with local business because it benefits all of us," Remias said.
The HVNFP is part of Virginia Values Veterans (V3), the state's program for supporting transitioning service members, which in turn is part of the U.S. Department of Defense's SkillBridge veterans' transition assistance program. Participating employers are eligible for up to $10,000 per year in V3 employment grants. Private, public and nonprofit organizations that want to participate in HVNFP must first obtain certification from V3.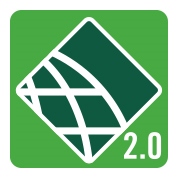 The International Code Council supports transitioning veterans through its Military Families Career Path Program, which is designed to help veterans who are transitioning to civilian life and their family members learn more about building safety career options. The Code Council partners with Vets2PM to inform veterans about the growing opportunities for successful and fulfilling careers in the building safety industry. Vets2PM is dedicated to helping veterans transition from active military duty to professional careers in civilian life.
"What appealed to me about the program was that they tailor it specifically to the candidate," said Pamela White, a retired U.S. Navy Master Chief who is pursuing an internship as a human resources analyst intern with the city of Norfolk through HVNFP. "I also like the fact that the program can give someone who wants to transition into a new career path a chance to gain relevant work experience and maybe even decide that they don't want to pursue a career in that field after all."
When it comes to changing career paths, White speaks from personal experience. In the Navy, she specialized in managing information systems, but as a civilian, she opted for a career in human resources as a way to put her people skills to good use.
As part of her human resources duties, White talks to transitioning veterans regularly and encourages them to consider participating in the program. "When people see me making the transition, it makes it a little easier for them," she explained.
White and Remias both emphasized that to succeed, a career program should provide transitioning veterans with internship opportunities that are challenging and rewarding. "Adjustment and adaptability are key," Remias said. "We don't want employers to bring in a highly motivated person just to have them scan documents or make copies all day. And at the same time, veterans have to understand they might be moving from positions where they supervised dozens or maybe hundreds of people to working in small groups or even on their own on highly focused tasks."
"It requires a commitment to make a program like this a 'force multiplier,' as we say in the Navy," Remias said. "In the civilian world, like in the military, it's the motivated people who are successful."