Raising funds for future leaders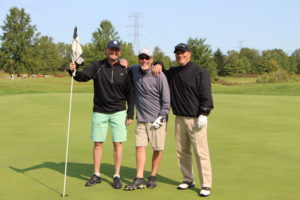 Recognizing the need to encourage and mentor the next generation of code officials and to provide for the continued education of individuals who seek a profession in code administration, the Past Presiding Officers of the International Code Council annually embark on an effort to provide training and resources to address the critical need for future leaders in our profession. The annual Ron Burton Golf Outing — held during the ICC Annual Conference — is not only a chance to hit the links for some fun and camaraderie but is also a fundraising event that celebrates the life and work of William Ronald "Ron" Burton, an avid golfer and renowned code expert who worked on many code-related projects for the Code Council, Building Owners and Managers Association International, and the National Association of Home Builders.
The Ron Burton Annual Golf Outing is a way to continue the educational legacy of a widely respected man who drew acknowledgement on safety. Burton was known for his work on the International Codes and as a member of ICC. First and foremost, he was an educator who always wanted to make sure home builders and building officials were on the same page and thoroughly understood the need for any code changes.
"Ron always was about how codes would improve safety, while also keeping costs in mind," said good friend Henry Green, past president of the National Institute of Building Sciences and a past ICC board president. "He didn't want to adopt a code without people understanding the background."
Following his sudden passing in November 2014, Green and several other past presidents and chairmen of ICC and its predecessor organizations had the idea to honor Burton's legacy with an annual golf outing that would raise funds for programs to train future leaders. After checking with Burton's widow Linda — who thought the outing and the project that it funds was a nice way to honor her late husband's legacy — the 1st Annual Ron Burton Golf Outing was held in 2015 during the ICC Annual Conference in Long Beach, Calif. The event drew 72 golfers and, with the help of sponsors, raised more than $30,000 toward the project.
During the ICC Annual Conferences, the ICC Past Presiding Officers offer a seminar to show the various ways that emerging professionals in different parts of the industry can get to the next level in their career as well as outline the skills and abilities they will need to become expert code professionals. The program points out to attendees that this is the first time five generations of workers are represented in the workforce, and dealing with each has its own idiosyncrasies. But good managers willing to help their employees advance can help themselves as well. The training of future leaders is key since the code profession will need to replace the 80 percent of current professionals planning to retire in the next 15 years.
The ICC Past Presiding Officers are an organization of all past presidents and chairmen of ICC and its predecessor organizations, who, combined, represent more than 300 years of experience in code administration and leadership in code development activities. One of its current activities is to identify the needed resources and to raise funds to support the education of new and emerging code officials. The group hopes this can be accomplished through training at the Annual Conference; programs for presentation at local code chapter meetings; and offering scholarships that can be used to further the education of these young professionals in non/traditional educational areas for code officials. This year, as a part of the conference activities, the ICC Past Presiding Officers will host an education forum — The Importance of "Grit" in Leadership —  for emerging professionals to outline the skills and abilities they will need to become expert code professionals.
"Clearly, this program is not about code training," said Green. "This focuses on the soft skills a person can use to help them and their employees get to where they want to go in their careers."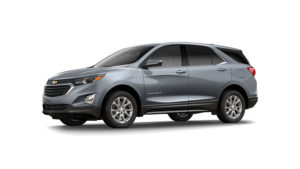 This year's Fourth Annual Ron Burton Annual Golf Outing will be held in conjunction with the ICC Annual Conference in Richmond, Va. The four-player, scramble-format tournament will be a shotgun-start at 9:00 a.m. Eastern at the The Club at Viniterra located at 8647 Angles Share Drive in New Kent, Va. The tourney will include a 50/50 drawing, prizes for the longest drive and closest to the pin, a hole-in-one contest, a golf ball launching contest, and gifts for all participants. Transportation, breakfast and lunch will be provided. This year's $125 entry fee is a great bargain and space is limited.
Also to be enjoyed is the Golf Ball Cannon by Charity Golf Guns for the Par 4 Closest to the Pin Team Challenge. Each golfer will launch onto the green over 325+ yards. And as an ongoing tradition celebrating Ron's love of gelato, this year's event will again feature gelato for all the players that will be supplied by Deluca Gelato. Additionally, this year will feature wine tasting at one of the tee boxes with a bottle of wine for the closest to the tee on that hole. Finally, a 2018 Chevrolet Equinox will be awarded to anyone who makes a hole in one.
To help make this project successful, please consider contributing to support our efforts.
Levels of sponsorship:
Overall Sponsor
Golf Tournament Sponsor
Hole Sponsors
Lunch Sponsor
Beverage Cart Sponsor
Gift Sponsor
Click here to register.
Click here for sponsorship opportunities.