The green energy future is here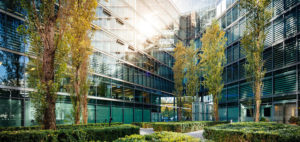 The publication of the 2018 International Green Construction Code (IgCC) represents a watershed moment for green building regulation and an opportunity to focus on building safety topics not fully addressed by traditional building and fire codes.
Traditional codes regulate individual building projects for events that might occur at that building, or at most, at a campus of buildings. These codes anticipate that a fire, a natural disaster or exposure to health hazards might occur at that structure, and therefore, the structure should be constructed in a manner to afford occupants the safe use of that building and, further, to mitigate hazards that emergency personnel might face when responding to an event at that structure.
Like traditional building codes, the indoor environmental quality provisions of the IgCC are building-specific, intended to provide occupants with healthier environments within the regulated building. The remaining provisions of the IgCC also regulate a specific building or campus, but they are intended to have life safety and health benefits beyond that location; benefits that can literally impact the world.
The building sector in the United States is responsible for nearly 40 percent of the country's greenhouse gas emissions. Commercial buildings, like those regulated by the IgCC, account for about 18 percent of the emissions of the greenhouse gas (carbon dioxide). Greenhouse gas emissions drive climate variability and weather extremes, which in turn drive wildfire, extreme weather, disease vectors expansion, sea level rise and food insecurity across the world.
Modified weather patterns due to weather extremes have stimulated drought in the west. Hotter weather has dried our western forests. Shorter, warmer winters have helped expand the range of insects responsible for widespread forest tree kill. It is estimated that 100,000 beetle-killed trees fall daily in the U.S. This means huge areas of dead, dry, standing and fallen timber — ideal conditions for wildfire.
Approximately 4.5 million U.S. homes have been identified at high or extreme risk of wildfire, with more than two million in just California and nearly another 1.5 million cumulatively in Texas, Colorado, Arizona and Oklahoma. About 27 percent of households in Montana and Idaho are at high or extreme risk from wildfire.
Losses from wildfires added up to $5.1 billion over the past 10 years — money that could have gone to other health and safety benefits. Twenty years ago, about 15 percent of the U.S. Forest Service's budget went to firefighting; it is now 55 percent. The increase in funding for suppression has come, in part, at the expense of fire prevention activities.
In 2017, more than 10,000 structures burned and 43 people died from wildfires in California alone. Through August of 2018, five firefighters died fighting California wildfires.
The air quality resulting from wildfire smoke impacts the rest of the world; the smoke can trigger asthma attacks or, more chronically, lead to heart problems and has even been linked to the development of cancer. Smoke from U.S. and Canadian wildfires reached Europe this year.
Because of longer, hotter summers the world is also seeing explosive growth in the incidence of vector-borne diseases. In the U.S., vector-borne diseases — those transmitted by ticks, mosquitoes and fleas — tripled to roughly 650,000 cases between 2004 and 2016.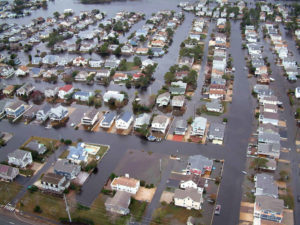 Modeling indicates that climate change is also intensifying extreme weather events and contributing to both coastal and inland flooding. Hotter air can hold more moisture and deliver it as intense rainfall events; witness Hurricanes Harvey and Florence. Sea level rise, directly attributable to weather extremes, is linked to higher storm surges, which can cripple critical infrastructure as Hurricane Sandy did in New York and New Jersey, and Katrina on the Gulf Coast.
Other threats to life safety are also driven by climate change. The World Health Organization estimates that between the years 2030 and 2050 climate change will result in about 250,000 additional deaths per year because of malnutrition, malaria, diarrhea and heat stress.
By limiting the greenhouse gas impacts of the building sector, through advanced energy provisions, preferable materials guidance, heat island control, stringent water efficiency requirements and the minimization of construction waste, the 2018 IgCC mitigates the drivers of extreme weather, wildfire and disease-vector expansions. Sites that comply with the 2018 IgCC mitigate flooding by controlling hardscapes and storm water. The 2018 IgCC provides healthier indoor environments. It can help prevent the life-loss forecast due to weather extremes.
The connection between an individual building and worldwide effects may seem counter-intuitive, but every building already constructed has impacted our current climate and every building that we are going to construct can impact our future climate.
Confucius is credited with teaching that the person who moves a mountain begins by carrying away small stones. Weather extremes are a mountain that can be moved if building safety professionals advocate for the adoption and use of the IgCC. Each building constructed to the IgCC is another stone moved. Each building constructed to the IgCC is a move toward a safer, healthier world.