Blinn College receives Texas Workforce Commission grant for new plumbing program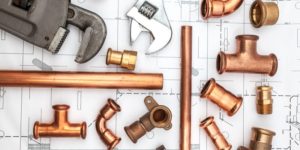 The Texas Workforce Commission (TWC) has awarded Blinn College in Brenham, Texas, a $195,000 building and construction grant to establish a new plumbing program, which is slated to begin in June. The grant will provide funding for tools, materials and student scholarships relative to the plumbing trade.
Demand for trades programs, such as plumbing, continues to grow in Texas and across the nation. According to the U.S. Bureau of Labor Statistics, demand for plumbers is expected to grow 12 percent between 2014 and 2024 within the U.S, which is projected to produce 49,100 additional jobs with a median yearly salary of $50,620.
"TWC's grant is providing meaningful and impactful educational and career opportunities to Blinn College and its students," said International Code Council Plumbing, Mechanical, Fuel Gas, and Swimming Pool & Spas Programs Vice President Misty Guard. "The Code Council congratulates Blinn College on receiving this grant and establishing a first-class plumbing program with nationally recognized curricula."