California building official passes away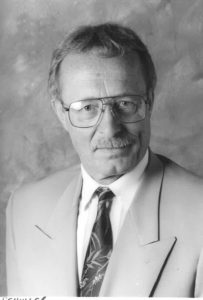 A memorial for Raimar "Ray" Schuller, CBO, will be held on Feb. 16, 2019, in Dana Point, Calif. He passed away on Dec. 23, 2018, following a long battle with cancer.
Schuller was a former president of the California Building Officials, the Los Angeles Basin Chapter and the Orange Empire Chapter of ICC. He spent six years on the board of directors of the legacy code organization, the International Conference of Building Officials, and is a lifetime honorary member of the International Code Council.
Starting his career as a plans examiner in the city of Inglewood, Calif., Schuller became the city's building official. He then became the building director for the city of Newport Beach, Calif., and retired from municipal service in 1997 to join Berryman & Henigar, and then Interwest Consulting Group, where he serviced the California cities of Laguna Hills, Laguna Niguel, Laguna Woods, Villa Park, Canyon Lake, San Clemente, Monterey Park, Los Angeles County, Hayward, Berkeley, Monterey County, San Bernardino, Riverside County, and West Sacramento, as well as Clark County, Nev., and Seattle and Bellevue, Wash.
He held a bachelor's degree in civil engineering from the University of Southern California and a master's degree in public administration from California State University, Long Beach. He was a certified building official and plans examiner.
His memorial will take place on Feb. 16, 2019, at the Gloria dei Lutheran Church in Dana Point, Calif. In lieu of flowers, the family requests that any donations in memory of Ray Schuller go to the Hoag Family Cancer Institute.