Chicago takes next step to modernize its building code using the I-Codes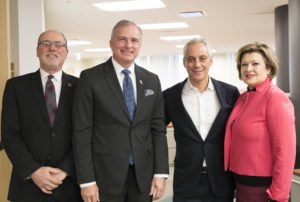 Chicago Mayor Rahm Emanuel officially kicked off the modernization of Chicago's building codes on Dec. 3, 2018, at City Hall. Under his leadership, the city is planning to update its building code using the International Codes (I-Codes), currently used by all 50 U.S. states, the federal government and many other countries.
"Being a world-class city and attracting the talent and businesses that keep our economy growing requires that Chicago is at the top of national standards from the ground up," said Mayor Emanuel. "We are modernizing our building code to advance sustainability, make construction more cost-effective, and continue our city's reputation for innovative design and world-renowned architecture."
The December event marked the second of three phases to modernize Chicago's code. Under the oversight of Building Commissioner Judy Frydland and Deputy Commissioner Grant Ullrich, Chicago plans to update its building code in the first half of 2019.
Phase 1 is already complete. During the first phase, the city revised and aligned the Chicago Electrical Code with the 2017 edition of the National Electrical Code.
Phase 2 is split into two parts. During this phase, which is expected to last through 2020, stakeholders will review and align Chicago's existing requirements to the International Building Code, International Fire Code, International Existing Building Code and the International Property Maintenance Code.
During Phase 3, the city will undertake further updates to their codes, including mechanical, fuel gas, energy conservation and plumbing provisions.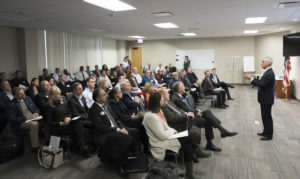 "Building on the success of the updated Electrical Code we implemented this year, Chicago is now moving forward to align its building code for new construction and renovation with the International Building Code," said Commissioner Frydland. "Make no mistake — this is a big undertaking. It represents the first comprehensive update to Chicago's building code in over a half century."
The Code Council is working closely with the city of Chicago to support its modernization efforts and provide the technical and training resources necessary to ensure a smooth transition and successful implementation.
"Together with the Chicago Department of Buildings, we are working to modernize the city's building codes based on the I-Codes, the most widely used and adopted set of building safety codes in the world," said Code Council Senior Vice President of Government Relations Sara Yerkes. "This modernization advances building safety in the city, contributes to creating consistent codes across the state, and will help Chicago attract more business."