Consortium for Energy Efficiency survey shows 91 percent of U.S. households recognize ENERGY STAR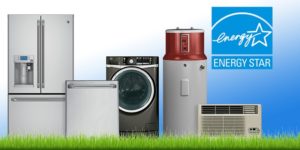 New research by the Consortium for Energy Efficiency (CEE) illustrates the growing visibility and strength of the ENERGY STAR brand, with 91 percent of households in the U.S. recognizing the ENERGY STAR label.
Building on steadily rising brand recognition over the years, this finding from 2016 is up from 88 percent in 2015 — a statistically significant increase. This year's 91 Percent of awareness also achieves an increase of 48 percent since CEE first conducted the survey in 2000.
In addition, the survey found that consumers demonstrate understanding of what the label means and seek out ENERGY STAR when purchasing products, as 45 percent of households said they knowingly bought an ENERGY STAR product in the last year. Further, 85 percent of households that recognized the label and purchased an ENERGY STAR product in the last 12 months were likely to recommend an ENERGY STAR-labeled product to a friend.
"To see brand awareness and loyalty indicators continue to rise in 2016 is a testament to the EPA and DOE'sintentional stewardship of this public-private partnership," said John Taylor, CEE deputy director and ENERGY STAR liaison. "The ENERGY STAR Program is a vital asset in helping consumers make an informed energy efficient choice, and it continues to serve as our national marketing platform for energy efficiency."
For more information on CEE's 2016 survey, read the full release or view the report.