ICC supports FEMA building performance assessments in Florida
International Code Council staff participated in a Federal Emergency Management Agency (FEMA) Mitigation Assessment Team (MAT) deployment to Panama City, Fla., on Jan. 6–11, 2019. Karl Fippinger, CEM, PMP, vice president of fire and disaster mitigation joined a team of federal, state, local and private-sector industry experts to conduct performance assessments of more than 350 buildings affected by Hurricane Michael in the Florida Panhandle. Team members included partners from FEMA, the Florida Division of Emergency Management, the U.S. Army Corps of Engineers, the Building Officials Association of Florida, the American Wood Council and the Asphalt Roofing Manufacturers Association.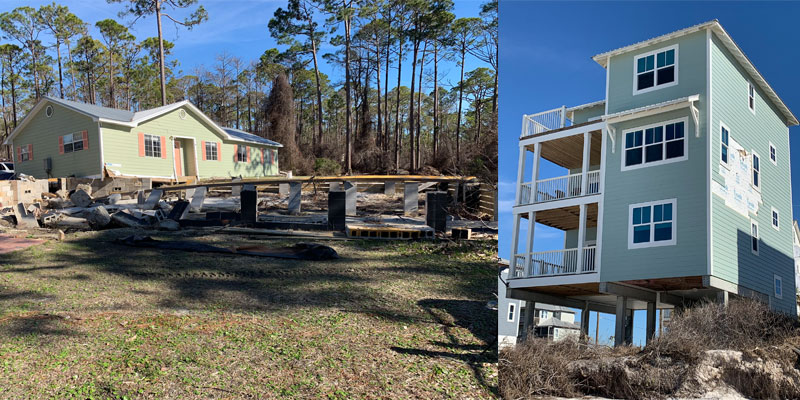 The MAT performed assessments of schools; critical facilities such as hospitals, police and fire stations, emergency operations centers, and shelters; as well as residential and non-residential structures. Team members focused on the performance of buildings affected by wind, surge and flood waters from Hurricane Michael in Bay, Calhoun, Franklin, Gulf, Jackson and Wakulla counties.
The FEMA MAT program observes building performance under severe hazard events, determining causes of building damage, evaluating performance of mitigation projects, and providing design and construction recommendations to help reduce damage and protect lives. The team analyzed the performance of select roofs, walls, pilings, sea walls, soffits, ground floor enclosures and other building components for trends. Among the factors considered were codes and their enforcement, elevation, siting, retrofits, old versus new construction, and other factors that affect building performance during a storm.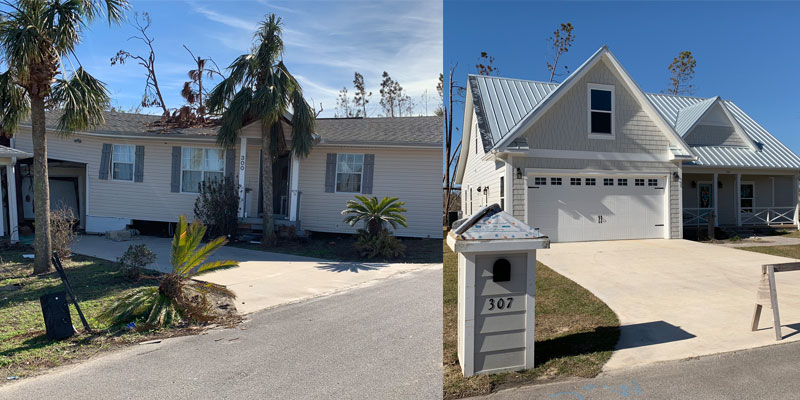 The Hurricane Michael MAT is developing a series of FEMA recovery advisories to be released in March or April that will offer guidance for design, construction and restoration of buildings. The primary audience for these advisories includes building owners, operators and managers; installers; and contractors, but may also be helpful for architects, engineers and various planners, as well as local government and building code officials involved with building planning, design, enforcement, operations or maintenance. The team's initial findings reinforce the criticality and effectiveness of building codes and broader mitigation measures as they apply to building performance and overall community resilience. Detailed findings will be published this October in a final FEMA Mitigation Assessment Report for Hurricane Michael.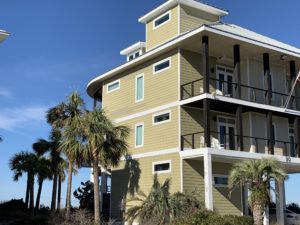 A recent report by the National Institute of Building Sciences — Natural Hazard Mitigation Saves: 2018 Interim Report — highlights the significant savings that result from implementing mitigation strategies in terms of safety, and the prevention of property loss and disruption of day-to-day life. It found that adopting the 2018 International Codes — the most widely used and adopted set of building safety codes in the world — generates a national benefit of $11 for every $1 invested. The national mitigation benefit-cost ratio associated with code adoption is $6 to $1 for floods, $10 to $1 for hurricanes and $12 to $1 for earthquakes, with benefits coming through avoided casualties, post-traumatic stress, property damage, business interruptions and insurance premiums. These findings demonstrate the importance of regular updates to the building codes and strong code enforcement in order to mitigate damage from natural disasters such as wildfires, earthquakes, hurricanes and flooding.