In memorium: Clyde Wayne Ganes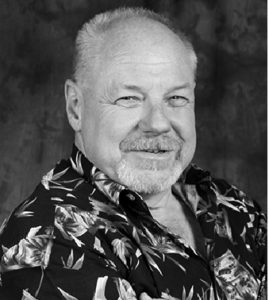 Clyde Wayne Ganes of Templeton, Calif., passed away on Nov. 22, 2018. Ganes was a contractor and built many homes and structures in and around the Central Coast before becoming the building official for the city of Morro Bay. He was a member of the California Building Officials and was on the board of the Central Coast Chapter of the International Code Council from 1996 to 1998.
He earned a bachelor's degree in business administration from the University of Redlands and taught building codes at Cuesta College. Upon his retirement in 2017, he was the certified chief building official for the city of Paso Robles.
Ganes was dedicated to and active in the community. His love for helping others no matter the sacrifice was very important to him. A very active and dedicated Rotarian he volunteered in many capacities. From earthquake victims in Sri Lanka to Boy Scouts in Paso Robles, he gave of his time and resources to support any group that needed him. He was particularly dedicated to U.S. veterans.
"I had the immense pleasure of knowing Clyde for more than 20 years. He was an outstanding colleague and, to my joy, friend," said Bryan Spain, P.E., CASp, vice president of California Code Check, Inc. "It does not seem that Clyde ever knew a stranger. His warm heart and compassion for his family, friends and definitely his profession made him a unique person. He went above and beyond in all aspects of life living it with kindness, helpfulness and competitiveness… especially when fishing and hunting."
Spain added that Clyde "would sometimes remark, 'he's as confused as a goat on AstroTurf' but always ended his emails with 'Yours in Safety – CG'. He is now, and will be, greatly missed but his legacy and the memories of times shared with him will keep him close to all who knew and loved him."
In addition to fishing and hunting with his buddies, Ganes enjoyed spending time with family. He is survived by his wife Joyce Ann; daughters, Amanda Benedix (Paul), Giselle Crout (Paul); stepdaughters Kat Travis (Simon), Holly Cole (Caleb); siblings Betty Hazel, Dean Ganes and Phyllis Heitzmann, and many grandchildren and great grandchildren. A celebration of life was held on Jan. 12, 2019, at the Paso Robles Event Center.