International Code Council — 2016 year in review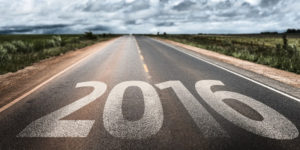 The International Code Council, with a steadfast commitment to improving service to its Members and stakeholders and increasing its participation and relevance in the industry, realized a record-setting year in 2016. Organizational and financial goals were achieved for the fourth consecutive year with a positive net margin. Here are some of the highlights from the past year.
JANUARY
Following the discovery of a broad pattern of unauthorized copying of evaluation reports and other proprietary material that promote public safety in the built environment, ICC Evaluation Service, LLC (ICC-ES), a subsidiary of the International Code Council (ICC), filed a copyright infringement lawsuit in the United States District Court for the District of Columbia against the International Association of Plumbing and Mechanical Officials (IAPMO). The lawsuit alleges that over the last several years, IAPMO has extensively and repeatedly copied ICC-ES' copyrighted evaluation reports and acceptance criteria that thousands of designers, manufacturers, and building safety and fire prevention professionals rely on to ensure the highest standards of construction safety across the United States.
ICC accepts applications for Ad Hoc Committee on tall wood buildings
ICC reveals theme of 2016 Building Safety Month
FEBRUARY
Prior to the start of the White House Earthquake Resilience Summit, President Obama issued an Executive Order, Establishing a Federal Earthquake Risk Standard that calls for new, leased and regulated federal buildings to meet seismic safety provisions outlined in the International Building Code (IBC) and the International Residential Code (IRC). Both model codes are produced by the International Code Council. The IBC and IRC are developed through the Council's governmental consensus process and updated regularly to reflect the latest advancements in building science.
Proposed committee interpretation posted for ICC Membership review and comment
ICC and National Storm Shelter Association collaborate on commentary to 500 Standard
ANSI approves revised RESNET/ICC Standard 301-2014
MARCH
With a 100-year legacy of deploying the latest safety measures and technologies into the built environment, the Code Council hosted and participated in several events surrounding 2016 World Water Day on March 22 to raise awareness about the importance of water conservation and efficiency. The White House Water Summit on March 22 raised awareness of water issues and potential solutions in the U.S., and catalyzed ideas and actions to help build a sustainable and secure water future through innovative science and technology.
Virginia launches new online building and fire code change process system based on cdpACCESS
Design and construction industry promotes resilience and economic competitiveness
Louisiana Building Safety Professional Wich joins ICC Board of Directors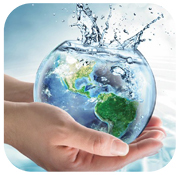 APRIL
Water sector organizations including the Code Council participate in several events April 10-16 in Washington, D.C., as part of Water Week 2016. The purpose of the observance is for organizations and industry professionals to advocate for national policies that advance clean and safe waters to ensure a healthy environment. They share perspectives, collaborate on solutions, meet with members of Congress and federal regulators, and celebrate achievements. Read more and download the Water Week 2016 flyer.
ICC, ASTM partnership continues to support sustainable building codes in the Gulf
ICC-ES expands SCC scope of accreditation to anchor products
Third edition of National Green Building Standard available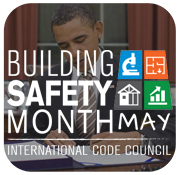 MAY
President Obama proclaims May 2016 as National Building Safety Month in the United States, encouraging citizens, government agencies, businesses, non-profits and other interested groups to join in activities that raise awareness about building safety. He also calls for all Americans to learn more about how they can contribute to building safety at home and in their communities.
Executive order calls for federal buildings to comply with the 2015 IWUIC
Enhancing the resiliency of America's communities
Energy Conservation Code for Mexico presented at Ministry of Energy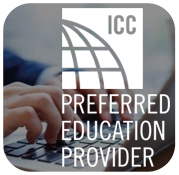 JUNE
The ICC Preferred Provider Program reaches a milestone of 300 providers in its network in May. This is a major accomplishment for all of those who have partnered in this innovative program to further the goals of education in the built environment. Achieving this milestone during the May 2016 Building Safety Month, the Preferred Provider Program was launched just a short time ago, in November of 2014.
New ICC program makes it easy to renew outdated certifications
ICC, RESNET collaborate to publish energy standards
U.S. Rep. Lipinski voices support of building energy codes
JULY
The International Code Council held its inaugural Chapter Leader Symposium in Oklahoma City, Okla., June 20-22. Forty-one Chapter leaders attended the symposium, representing numerous states throughout the country, including Hawaii and Alaska. Representatives from Trinidad and Tobago were also in attendance. ICC Board of Directors President Alex "Cash" Olszowy and Vice President Dwayne Garriss presided over the event, delivering opening and closing remarks, participating in work sessions and providing advice and guidance.
Living safety with wildfires
ICC-ES Evaluation Reports ensure proof of compliance to ICC 500-2014
NRMCA creates model legislation encouraging states to make state-owned buildings safer and more resilient
AUGUST
The ICC Board of Directors approves the creation of a new membership category: Participating Member. A Participating Member is an individual who participates in and supports the vision and mission of the organization. Each Participating Member receives a new member kit, a subscription to the Building Safety Journal Online magazine, exclusive access to the members-only area of the website, and discounts on products and services. The new category is specifically designed for the global community and individuals who reside outside of the U.S.
Global Connections Day addresses building codes, standards and climate change
The future of safety: Helping students build their dreams
Klein, Fox join list of distinguished speakers for ICC's Annual Conference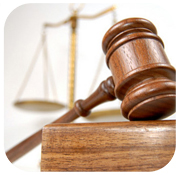 SEPTEMBER
A Federal Court clears the path for ICC Evaluation Service, LLC (ICC-ES) to proceed with its copyright infringement complaint against the International Association of Plumbing and Mechanical Officials, Inc. (IAPMO) when the court denies IAPMO's motion to have the case dismissed. In a 25-page opinion, U.S. District Judge Emmet G. Sullivan struck down IAPMO's arguments to dismiss ICC-ES' Federal copyright claims as "unavailing," noting that side-by-side comparison of ICC-ES' copyrighted materials with IAPMO's allegedly infringing works that were presented to the Court as evidence along with ICC-ES' complaint, "could permit a reasonable observer to conclude that appropriation occurred."
ICC partners with Mexico in developing energy efficiency model
New California Codes and Guides to key changes help code users prepare for 2017
Building codes, planning key to community resilience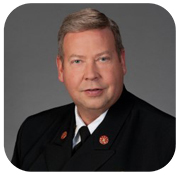 OCTOBER
With a conference theme of Safety 2.0, ICC Members elect Board Officers and Directors during the organization's Annual Business Meeting at the 2016 Annual Conference and Group B Public Comment Hearings in Kansas City, Mo. Georgia State Fire Marshal M. Dwayne Garriss is elected President of the Code Council Board; Mission Viejo, Calif., Building Official Jay Elbettar is elected Vice President; and Anne Arundel County, Md., Assistant Director of Inspections and Permits William R. Bryant is elected Secretary/Treasurer. Code Council Voting Members also elect and re-elect representatives to sectional and at-large positions on the board.
Code Council honors building and fire safety officials
ICC-ES and Innovation Research Labs create one-stop testing, listing, and product evaluation service
World Standards Week celebration focuses on SDO cooperation, collaboration
ICC sponsors U.S. World Standards Day and supports theme of "Standards Build Trust"
DOE collaborates with ICC on 2016 Compliance Guide for Energy Storage Systems
NOVEMBER
ICC announces the creation of the new Alliance for National & Community Resilience (ANCR). Along with two founding partners, the Community & Regional Resilience Institute (CARRI) and the U.S. Resiliency Council (USRC), ICC is working with ANCR members from around the globe including Target Corporation, the International City/County Management Association, Kaiser Permanente, and the National Institute of Building Sciences to create the nation's first Whole Community Resilience Benchmark.
New seismic retrofit design guides focus on critical issues affecting existing vulnerable buildings
Updated building code adopted statewide in Connecticut
ICC teams with structural engineers to publish new design guides
DECEMBER
In order to accommodate a significant increase in participation, the International Code Council's 2016 Online Governmental Consensus Vote (OGCV) for the Group B International Codes is extended an extra week and concludes on Nov. 27. The demand results in more than 162,000 votes cast by eligible ICC Voting Members during the three-week period. There are a total of 577 code change proposals considered in the OGCV, with the maximum number of votes cast on a single proposal 780 and the minimum number of votes 158.
ICC and GSO sign historic agreement to advance building safety, innovation and energy efficiency
Jurisdictions honored for receiving IAS accreditation
ICC's SWCC featured in new wind power book