Do you follow the Code Council on Twitter? Last month we started a new monthly social media feature — Twitter chats — with the goal of creating more avenues for engagement with our online community. Each month we will host a Twitter chat using the hashtag #CODEversation. An ICC staff member or building safety professional will facilitate an online conversation centered around a building safety theme.
Rob Neale, vice president of Fire Activities for ICC Government Relations, hosted our first chat about fire safety on April 25 and offered Twitter users a chance to get answers to pressing fire safety questions such as:
There seem to be a lot of fires in buildings under construction. What is ICC doing about it?
Does it take any special qualifications, job responsibilities or years of experience to serve on the Fire Service Membership Council?
Where can I learn more about protecting my house against wildfires?
Click here to see the April 25 ICC Twitter Chat recap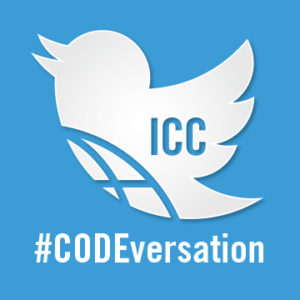 Our second #CODEversation will take place on May 14. ICC Government Relations Regional Manager and Alliance for National & Community Resilience Executive Director Bryan Soukup will host our Building Safety Month chat focused on pre-disaster preparedness and mitigation.
Be sure to attend and join in by using the hashtag #CODEversation to share your thoughts or ask questions about topics related to building safety. If you have questions or ideas for future topics, please email communications@iccsafe.org.
If you're not connected to us on Twitter, now is a great time to start following us!