New CodeMaster guides on wind design and masonry materials released

A CodeMaster guide provides a condensed, clear explanation of difficult code requirements on a particular structural topic in a durable reference tool for everyday use, convenient for taking to professional engineer and structural engineer exams. S.K. Ghosh Associates has introduced two new CodeMaster guides based on the 2018 and 2021 editions of the International Building Code (IBC).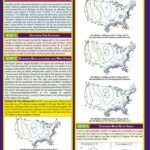 The Wind Design Overview CodeMaster is a six-page, laminated guide that lays out the workflow for wind design in accordance with ASCE 7-16 and the 2018 and 2021 IBC. This guide provides a clear and concise 10-step method that takes the designer through the determination of critical wind-related characteristics for the structure followed by comprehensive flow charts explaining the different design options for the main wind force-resisting system and components and cladding. Helpful illustrations are provided to explain the coefficients, terminology, minimum design wind pressures and opening protection requirements. Plus, lots of "Secrets of the CodeMaster" are included to help understand the new provisions. This CodeMaster can be purchased alone or as part of the entire 2018 IBC set or the Structural Engineering (S.E.) 2018 set.
The Masonry Materials CodeMaster is a four-page, laminated reference guide that provides information on eight different masonry materials that work together forming a safe and durable wall system. This guide presents information on establishing the correct quality control standards required for masonry design and construction and explanations are given of the unique characteristics associated with masonry materials. The following masonry materials are addressed: concrete masonry units, clay brick units, mortar, grout, reinforcing steel, joint reinforcement, veneer anchors and cavity wall ties.
Visit www.skghoshassociates.com and shop our catalog for more CodeMasters.