Partnership offers time-saving dual certification
Under a partnership certification program between ICC Evaluation Service (ICC-ES) — the United States' leading evaluation and certification service for innovative building, plumbing, mechanical and fuel gas (PMG) products — and SAI Global — the largest certifying body in Australia and New Zealand — building and plumbing product manufacturers benefit from combined factory audits and streamlined testing, evaluation and inspection from two reputable organizations, reducing the turn-around time and cost to obtain certification in all three countries. The dual certification program also reduces inspection fees to manufacturers who successfully certify their plumbing products with both ICC-ES and SAI Global. Manufacturers who use the program may display both the ICC-ES and SAI Global marks of conformity on certified products.
"Manufacturers who use this partnership certification program with SAI Global will be able to display both the ICC-ES and SAI Global marks of conformity on certified products, further increasing their global market acceptance," said ICC-ES President Shahin Moinian, P.E.
Product certification — a review of products against a standard, criteria or a code to ensure continuous compliance of products — includes review of products, periodic inspection of plants  and periodic review of submitted information against new or revised standards. While most listing programs only verify that products adhere to standards, the ICC-ES listing program provides comprehensive coverage of both codes and standards and assists code enforcement professionals to determine whether building, plumbing, mechanical or fuel gas products comply with codes and applicable standards. The American National Standards Institute (ANSI)-accredited ICC-ES PMG program is also accredited by the Standards Council of Canada, expanding the reach of the ICC-ES certification activities outside of the United States to Canada.
"As a result of this cooperation, manufacturers can obtain expedited ICC-ES PMG and SAI Global listings with quick acceptance by officials in North America as well as Australia at a lower cost," said ICC-ES PMG Program Director Dawn La Fleur-Qualley. "This cooperation provides manufacturers with one point of contact for two highly reputable organizations."
Manufacturers interested in leveraging this partnership and accessing the Australian and New Zealand markets benefit from inspections for both entities occurring simultaneously, which optimizes company resources during the evaluation process; a single point of contact for projects; international coverage for products; and less time spent on evaluations as products are getting ready to go to market. As a subsidiary of the International Code Council — the publisher of the codes used throughout the U.S. and many global markets — the ICC-ES Building Product Evaluation Program is backed by the knowledge and expertise of the Code Council's industry alliances. Clients from other service providers transfer to ICC-ES to receive better acceptance from code officials while getting better customer service at a lower price.
"We are happy to receive this listing from ICC-ES PMG," said Philmac Product Development Manager Geoff Puckett. "It allows us to save time with a combined annual factory audit and reduces our cost by conducting in-house mechanical testing."
Three new dual certification program listings have been issued by ICC-ES PMG and SAI Global:
Philmac Pty, Ltd. received PMG-1253 and SAI Global's Watermark License WMKA21131 for its compression fittings used on polyethylene pipes for pressure applications.
Dyson Manufacturing received PMG-1205 and the SAI Global Watermark License WMK26297 for its commercial electric lavatory faucet and hand dryer.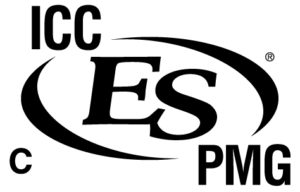 Manufacturers who use the program may display both the ICC-ES and SAI Global marks of conformity on certified products. The ICC-ES Listing Mark of conformity indicates that products are in compliance with specific codes and standards. Only products that receive an ICC-ES listing are allowed to display an ICC-ES Listing Mark and listings will only be issued to products that comply with applicable standards and codes.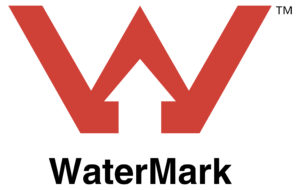 The WaterMark Certification Mark is a regulatory mark called upon by the plumbing regulators and detailed in the Plumbing Code of Australia. Provided the product carries the WaterMark Certification Mark, it will be accepted throughout Australia, subject to installation in accordance with the plumbing and drainage practices requirements and any possible additional local requirements.
For more details, visit www.icc-es-pmg.org, email es@icc-es.org or call 800-423-6587 ext. 3877