Study aims to mitigate weak interlayer zones in concrete
A recently published paper analyzed the interlayer fracture behavior of functionally layered concrete
A paper recently published in the journal Engineering Fracture Mechanics analyzed the interlayer fracture behavior of functionally layered concrete and found that multi-mix fracture behavior depended on the placement delay and the mix combination. Results also showed that an uplift of fracture properties for functionally graded specimens is possible compared to single-mix specimens.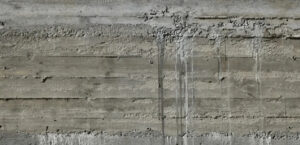 Three concrete mix compositions were selected to prepare the functionally-graded multi-mix and single mix concrete cubes. These compositions included a dense and high strength concrete/cement intensive concrete/Mix A served as a durability material or stiff outer layer material, a low strength lower cement mix/Mix B as a wall core or slab element to reduce the carbon dioxide footprint, and finally a low strength/lightweight mix/Mix C as a core material to improve the thermal properties and reduce the self-weight.
The layered concrete specimens were fabricated using a conventional casting method by casting layers with various base mix combinations and were compared with analogous specimens with layers of the same base mix compositions or non-layered single homogenous specimens.
Full Story: AZO Materials