Supporting the importance of concrete special inspection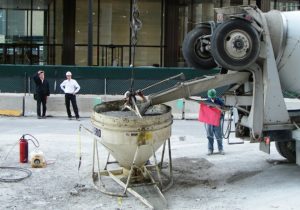 Concrete is one of the basic building elements for modern society. A versatile construction material, every major construction project uses concrete in one form or another. With the rise in building better and safer communities using resilient construction methods to help protect from storms and disasters, comes the need to understand the precise blend of controlled materials and admixtures of concrete, which requires a fundamental understanding of its behavior during placement and curing.
Special inspections ensure consistency in design
Special inspections are mostly performed on structural components such as foundations, steel, masonry and concrete; a failure to perform these inspections could result in life-threatening concerns. The intent of special inspections is that that the owner, designers and building officials gain confidence in knowing that what is being built is consistent with what was originally designed.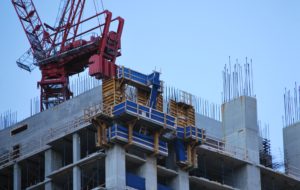 Special inspections includes both testing and inspection of the materials, installation, fabrication, erection or placement of components and connections to ensure compliance with the code, referenced standards adopted by the code and approved construction documents. Special inspections are defined by the 2018 International Building Code (IBC) as "the inspection of construction requiring the expertise of an approved special inspector in order to ensure compliance with the code and the approved construction documents" and Chapter 17 of the IBC — entitled "Special Inspections and Tests" — is known as the special inspections chapter of the code. Section 1705.3 (Concrete construction) states that "Special inspections and tests of concrete construction shall be performed in accordance with this section and Table 1705.3." Practically all engineered building projects require special inspections (save those exceptions listed in section 1704.2 of IBC).
The integral role of special inspectors
Special inspectors have an important role as an integral part of the construction team. They communicate with the building official, structural engineer, architect, contractor and owner to provide valuable assistance to help catch the mistakes that can occur when building a structure. In particular, a concrete special inspector is the person qualified to inspect and record the results of concrete construction inspection based on codes and job specifications, covering inspection during preplacement, placement and post-placement operations.
Providing the knowledge to properly inspect concrete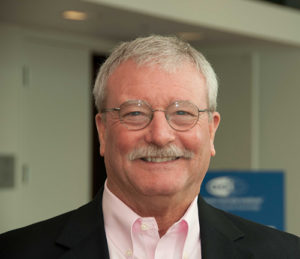 As an ICC Preferred Educational Provider (#1901), the Portland Cement Association (PCA) will offer a free continuing education opportunity at no charge to all ICC Governmental Members. The classes — which include a certificate of completion and continuing education units — are taught by Jack Gibbons, a fellow of the American Concrete Institute with more than 35 years of experience in the concrete industry. The following PCA courses are designed to provide code professionals with the knowledge to properly inspect concrete:
Fundamentals of Concrete (Class #13572)
Cold Weather Concrete (Class #13573)
Hot Weather Concrete (Class #13574)
Durability of Concrete (Class #13575)
For details, contact PCA Building Code Development Director Marc Allen Nard, CBO, to find a free class scheduled for your area.
In addition to its Reinforced Concrete Special Inspector Certification Test Academy — designed to assist with taking the reinforced concrete special inspector certification exam and offering instruction, interactive review exercises, evening assignments and test-taking opportunities — the Code Council also offers the following training:
2009 Reinforced Concrete Inspector – 47
Structural Special Inspection – Steel and Concrete
Historic Preservation: Concrete and Terra-Cotta
Concrete Additives: Water-Repellency & Efflorescence Control in Masonry
Concrete 1: Evaluation and Causes of Damage
Concrete 2: Repair Planning and Preparation
Concrete 3: Methods, Materials, and Maintenance
Visit the ICC Learning Center for details.