The basics of building codes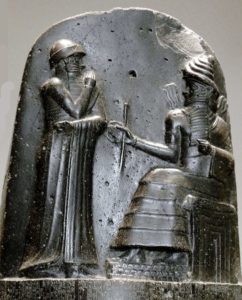 An early understanding and appreciation of rudimentary building codes and quality workmanship can be found in the writings of ancient kings and Roman authors. The first known building code was literally written in stone by King Hammurabi in Babylon, circa 1758 B.C. Although the code included no actual guidance on how a structure was to be built, it put into certain, explicit terms that architects and builders would be held accountable for the quality of their work.
Between the late 1600s and early 1990s, countries around the world experienced tremendous population growth and an evolution in development patterns and trends. As rural communities evolved into urban cities, both local governments and industry realized a dire need to rethink how zoning codes and building codes impacted the lives of individuals and businesses. This became particularly relevant in the United States when Mrs. O'Leary's cow allegedly knocked over a lantern and started what would become one of the largest urban fires in our nation's history: The Great Chicago Fire of 1871. Although the origin of the fire was never verified, it can be said with certainty that the rapid spread of the fire was the result of severe drought conditions and the vast amounts of wood that were used to construct buildings, sidewalks and roads. More than two thirds of the structures in Chicago were made of wood, and many of them were topped with highly flammable tar or shingle roofs.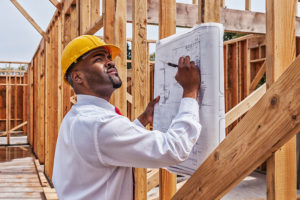 Today's building codes and standards reflect the extensive research and deliberation conducted by the residential and commercial construction industry, first responders, local governments and various other stakeholders on how to create healthy, safe and sustainable structures and communities.
Over the years, building codes have been crafted and amended in the aftermath of both natural and manmade disasters. But they also have been influenced by extensive technological advancements in building materials and building science.
The winner of the Virginia Department of Housing and Community Development's 2017 Building Code Safety Month Scholarship Essay Contest, Meghan Chudasama, artfully described today's modern building codes: "Today, a layered network of public and private organizations act and interact not only to further public safety in a rapidly changing world, but also to support economic growth and provide the underpinnings for greater economic mobility and social harmony."
---
Related:
Virginia student highlights building codes
---
Over many years, building codes have evolved into a complex array of regulatory minimum standards designed to protect the health, safety and welfare of the individuals occupying or utilizing a building. They are enacted to ensure that a building is structurally sound, has functioning electrical, plumbing, and mechanical systems, and, most importantly, to prevent death and reduce injury for the occupants as well as the first responders that put their lives on the line to protect us. These codes promote energy efficiency, promote the construction of structures that are resilient to natural disasters, and provide a predictable playing field for designers, builders and developers. They are literally and figuratively the cornerstone of every new and existing building in Virginia.
It is because of Virginia's transparent and extensive process that it has been nationally recognized for both the caliber of the review process and the strength of our codes. Just recently, the Insurance Institute for Business & Home Safety released a report assessing elements of code enforcement and administration and contractor licensing in the 18 states along the Atlantic Coast and the Gulf of Mexico. Virginia was ranked No. 2, one point behind Florida. Maintaining this prestigious ranking is the top priority for our industry and the many stakeholders involved in the codes.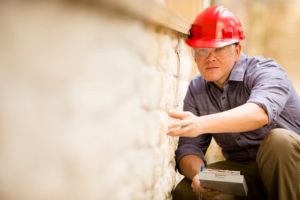 There are many more code change cycles to come, and it is imperative that we continually look for ways to incorporate the most cutting-edge building science and technology into these codes. At the same time, we need to be cognizant of the fact that codes and regulations can have a significant impact on the cost of building and renovating structures both residential and nonresidential. As such, our code development process needs to maintain its commitment to find cost-efficient and effective means of protecting the health, safety and general welfare of our fellow Virginians.
Keep this in mind the next time you are building a new home, renovating an existing home, expanding your office space or even when you walk into any building: A great deal of work went into ensuring that you are safe and secure in that space. And when you have a chance, make sure to thank your local building official or inspector. And don't forget our first responders; they are truly on the front lines of ensuring our peace of mind.
---
This article originally appeared in the Richmond Times-Dispatch and is reprinted with permission.