Today in history: The Tri-State Tornado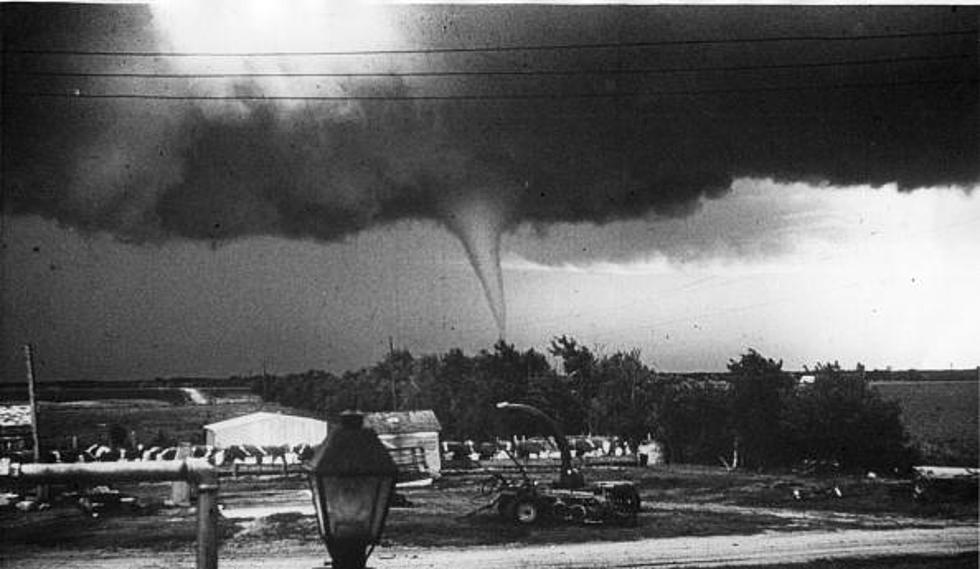 The most deadly and destructive of at least 12 significant tornadoes produced by a major tornado outbreak that spanned a large portion of the Midwestern and Southern United States, the Tri-State Tornado was a deadly and destructive twister that struck parts of southeastern Missouri, southern Illinois and southwestern Indiana on the afternoon of March 18, 1925.
The tornado killed 695 people, injured some 13,000 people, destroyed approximately 15,000 homes and caused $17 million in property damage ($1.4 billion adjusted for today), making it by far the deadliest in U.S. history and the second-deadliest in world history. In the end, of the total confirmed dead, 13 were in Missouri, 91 were in Indiana and 591 in Illinois. Three states, 14 counties and more than 19 communities were in the path of the tornado. Several rural areas never recovered.
Nine schools across three states were destroyed, in which 69 students were killed. More schools were destroyed and more students killed than in any other tornadic event in U.S. history. Approximately one-third of the tornado's victims were children. In addition to the dead and injured, thousands were left without shelter or food. Fires erupted, growing to conflagrations in some places, exacerbating the damage.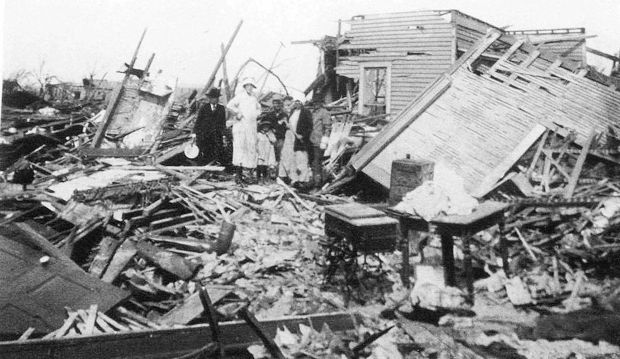 The Tri-State Tornado of 1925 traveled 235 miles — the longest track left by a tornado ever recorded — lasted a record duration of three and a half hours on the ground, devastated 164 square miles, had a diameter of more than a mile and traveled at speeds in excess of 70 mph. Although not officially rated by the National Oceanic and Atmospheric Administration, the Tri-State Tornado is recognized as an EF-5 tornado, the maximum damage rating issued on the Enhanced Fujita scale, as its estimated wind speeds topped 300 miles per hour in some locations.
The Tri-State Tornado was part of a larger tornado outbreak that generated several other destructive tornadoes in Tennessee, Kentucky and Indiana on the same day, as well as significant tornadoes in Alabama and Kansas. Including these additional tornadoes, at least 747 people were killed that day and more than 2,298 were injured. This makes the Tri-State Tornado outbreak the deadliest tornado outbreak, March 18 the deadliest tornado day and 1925 the deadliest tornado year in U.S. history.