Virginia technical high school students compete at the International Builders Show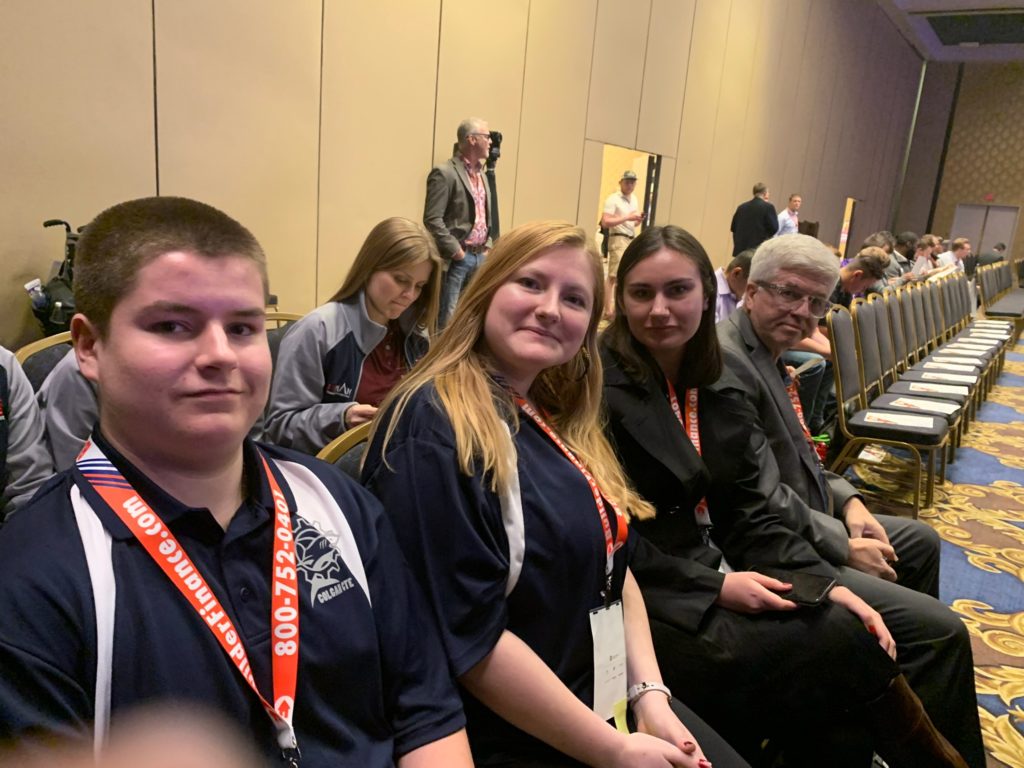 Charles J. Colgan Senior High School — located in Prince William County, Va., and named for American politician and businessman Charles J. Colgan — is a participant in, and long-time supporter of, the International Code Council's High School Technical Training Program (HSTTP), which helps prepare students for great careers in the construction industry.
A team of students from Colgan High School — Ariel Meyer, Josalyn Dyer and Jacob Winebarger — recently competed in the 2020 National Association of Home Builders (NAHB) Student Competition for secondary schools (architecture category) on Jan. 21, 2020, during the International Builders Show in Las Vegas, Nev. International Code Council Senior Vice President of Government Relations Sara Yerkes was on hand to support the team from Colgan High School as they gave their presentation to a panel of industry professionals. The Colgan High School team competed with four other high schools in the architecture category under "secondary programs," including last year's winner, Shadow Ridge High School in Arizona. The student team from Charles J. Colgan, Sr. High School received the Rookie of the Year Award. Additionally, Jacob Winebarger received an NAHB Outstanding Student Award.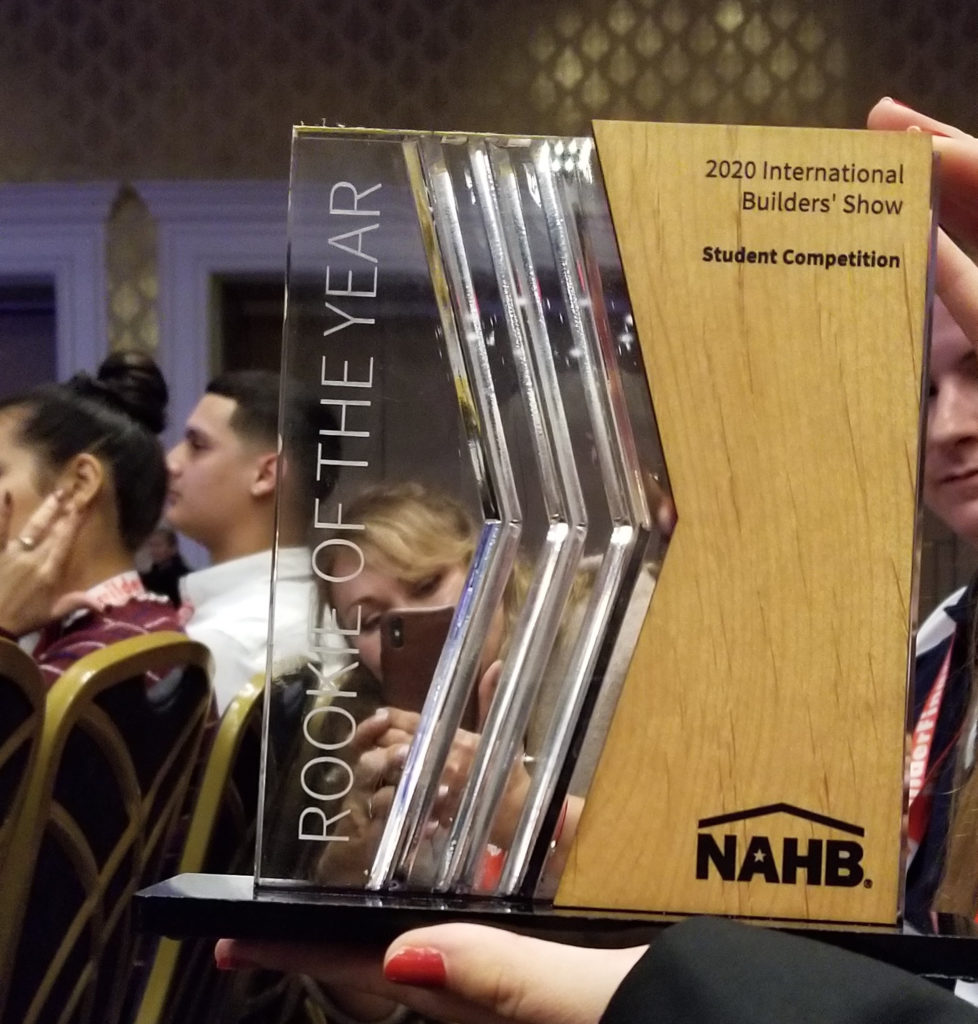 "It was a pleasure to visit with the Colgan students during the student competition," said Yerkes. "The Code Council is committed to finding the next generation of code professionals and skilled workers. There's a lack of awareness by young people, particularly at the high school level, about the prospects of good-paying jobs in construction-related fields and it's encouraging to see these students in action and demonstrating their importance to our industry."
The annual NAHB Student Competition is one of the highlights of the International Builders' Show and gives students the opportunity to apply skills learned in the classroom to a real construction company by completing a management project/proposal. Teams on the architecture track developed a complete set of working drawings, sufficient to allow a building permit to be obtained; a detailed materials and labor estimate; and a complete construction time schedule in a logical construction sequence for the two-story home plan provided. The plans had to meet the applicable building codes for a community in the city of Wentzville in St. Charles County, Mo. The proposals are submitted to a group of construction company executives and industry professionals who act as judges, including the project sponsor Consort Homes, and students defend their proposals to the judges in front of an audience.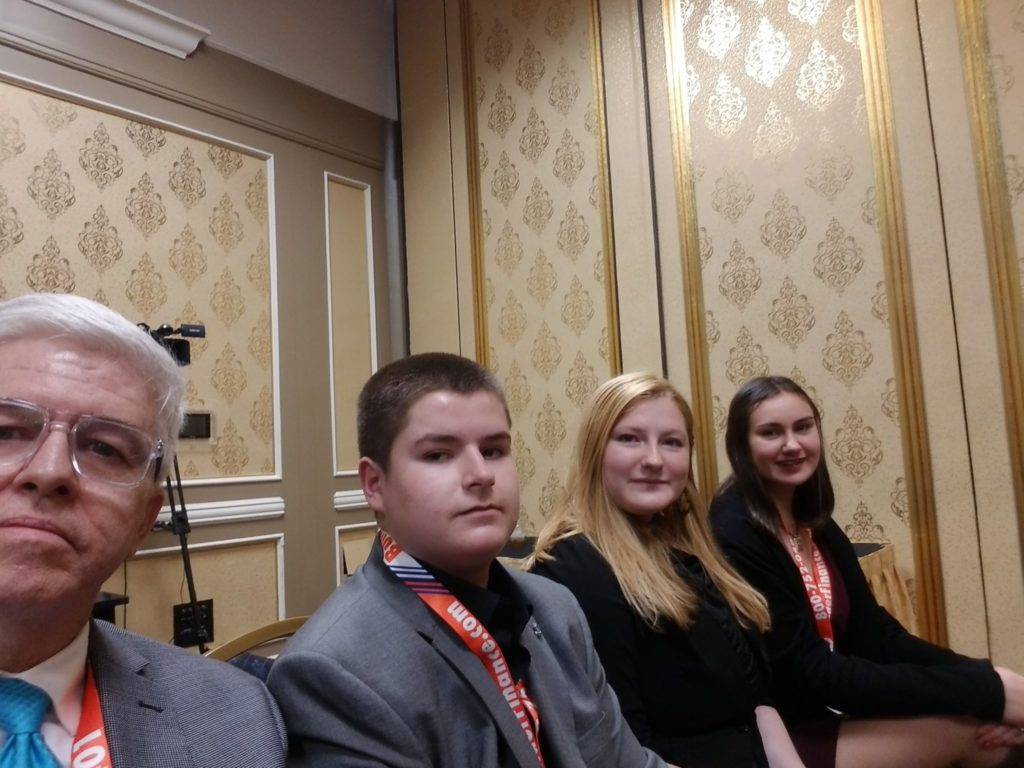 "Colgan High School is in its third year of teaching the International Residential Code as part of the ICC High School Technical Training Program," said Colgan High School Technology Education Instructor Timothy C. Mason, who accompanied his team to the student competition in Las Vegas. "I use it as the textbook to teach students the basics of framing in a house. I plan to continue to do so as long as I am the construction teacher."
The Code Council's HSTTP is an innovative program that introduces students to the International Residential Code in conjunction with their construction trades training. For students considering this path, a background in building codes opens doors to advanced positions in many construction-related fields. Since its formation in 2011, the HSTTP continues to gain support from code officials, homebuilders, architects, engineers and technical school instructors. Students enrolled in the HSTTP are challenged every step of the way, starting with understanding how to navigate and comprehend the codebook. Code officials have worked alongside technical schools to establish a nationally recognized Certificate of Completion for students in the program. The HSTTP provides students the opportunity during their school career to obtain six different stackable and transferable Certificates of Completion from ICC: building, energy, electrical, masonry, mechanical (HVAC) and plumbing.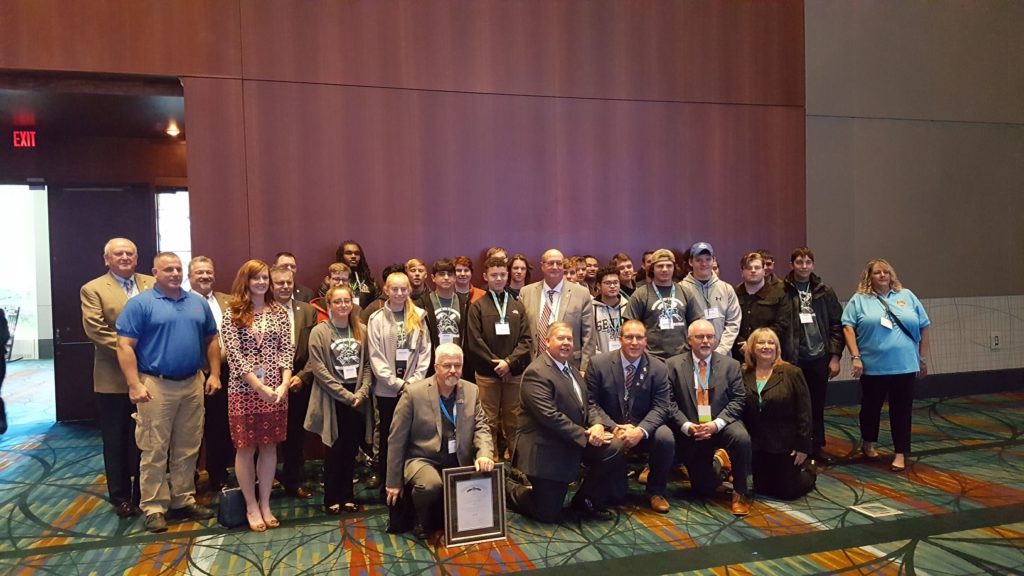 Learn more about the Code Council's programs for the next generation of building safety professionals.