California building official receives golden key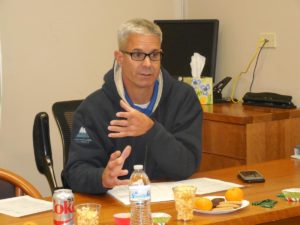 Johnny Goetz, CBO, former chief building official for the town of Truckee in California, was recently recognized for his innovative work to protect the health and safety of the people of Truckee. Goetz received a golden key to the town from Mayor Carolyn Wallace Dee and Vice Mayor David Tirman before he left for Austin, Texas, where he will now be working as assistant director of construction for a real estate investment trust.
A certified building official and building inspector, Goetz served as the chief building official for five years, working in the building department for Mammoth Lakes for 10 years prior to that. During his time in Truckee, he was responsible for multiple innovations prompting nominations for the California Building Official of the Year Award in 2015 and 2016. Goetz represented Truckee on multiple committees, including the Tahoe Truckee Engineers Association, the Contractors Association of Truckee Tahoe and the Town of Truckee Building Working Group. Goetz also created and chaired a regional group of buildings officials and managers to ensure consistency across jurisdictions and serve as a regional think tank to share information, approaches and successes.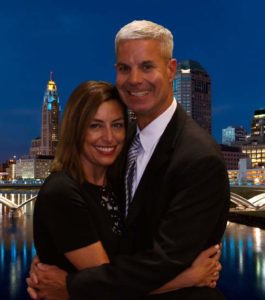 "It was Johnny that brought a new attitude to government regulation," said Pat Davison, government affairs manager for the Contractors Association of Truckee Tahoe. Davison noted the importance of Goetz's work and responsibility that he and his team had to protect the health and safety of the people of Truckee. "Everywhere you look is evidence of their work to keep this community safe … he believes in building relationships, not just structures."
"None of this could have been possible without the building staff and the community of Truckee," Goetz said. "I would never been able to get to where I am without them."
A member of the International Code Council's Region I covering California, Hawaii and Nevada, Goetz has also been involved with the ICC/CALBO Exam Development Committee and currently serves on the ICC Building Official Membership Council Governing Committee.
"Johnny is a popular, yet humbled, contributing member of the BOMC Governing Committee. You can clearly see his passion for being a code official and his dedication to the ICC members that he represents," said ICC Government Relations Regional Manager William Nash. "We can always count on Johnny to challenge the Governing Committee to think outside the box. Regardless of where he lands, he certainly will be an asset and make an impact in whatever he chooses to get involved with."