Chapter News: Metropolitan Kansas City Chapter of the ICC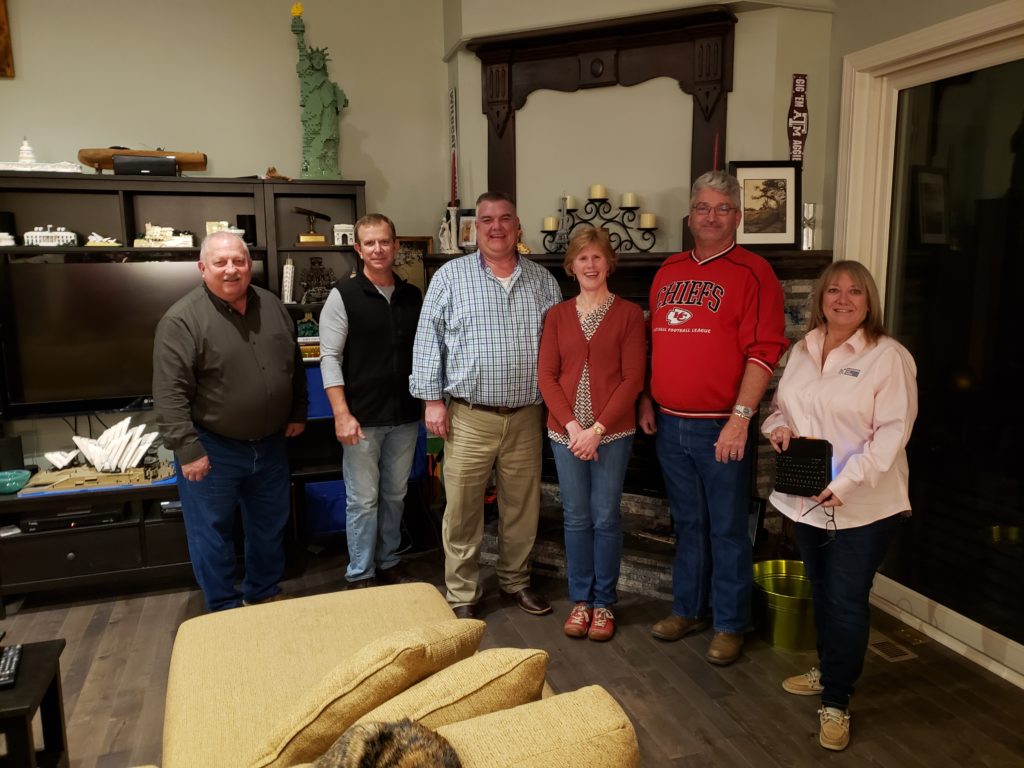 The Metropolitan Kansas City Chapter of the ICC recently welcomed International Code Council Board Director Shirley Ellis to Kansas City; just in time for the Super Bowl! Ellis provided two days of energy code training for the chapter; one day on residential and the other on commercial. Attendees included inspectors, plan reviewers, code officials, architects and contractors.
In addition to providing training, Ellis also installed the newly elected officers and board members. Those present that were installed were Immediate Past President David Byl, Treasurer Eirene Knott, and board members Lewis Austin, Brian Parsons, Chad Coffelt and Brian Hunt. Chapter President Basil Alani, Chapter Secretary Tamara Hagerman and board members Steve Fitch, Alan Napoli and Craig Slaughter were unable to attend. The installation took place after a private dinner for the chapter with Ellis in Eirene Knott's home.
Ellis presented the past president's pin to David Byl who in turn presented Ellis with a Kansas City Chiefs shirt.