Code Council's Judy Zakreski is honored with ANSI Next Generation Award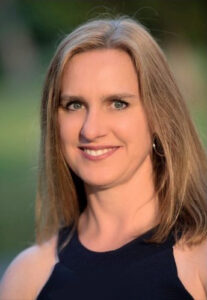 For her significant contributions to national and international standardization activities as well as an ongoing commitment to the enhancement of the global voluntary consensus standards system, Judy Zakreski, vice president of global services for the International Code Council, will receive the 2020–2021 Next Generation Award from the American National Standards Institute (ANSI) as part of its Leadership and Service Awards. The award is presented to professionals who have been engaged in standardization or conformity assessment activities for less than eight years and who have, during this time, demonstrated vision, leadership, dedication and significant contributions to their chosen field of activity.
In light of the unique circumstances imposed by COVID-19 and the postponement of the 2020 ceremony to 2021, the ANSI Awards Committee recognized multiple recipients for the Next Generation Award. Zakreski will be recognized at the ANSI Leadership and Service Awards Ceremony in conjunction with World Standards Week, on Oct. 27, 2021. Due to ongoing uncertainties surrounding COVID-19, ANSI is currently evaluating whether the celebration will be held virtually, or in-person at the Fairmont Hotel in Washington, D.C.
As the vice president of global services, Zakreski represents the Code Council internationally and develops a global interest in the family of solutions. She oversees the Code Council's MENA regional office in Dubai, and members may know her through her work supporting the Global Membership Council. Through her work, the Code Council provides leadership in various global dialogues and partnerships related to building safety, including the Inter-jurisdictional Regional Collaboration Committee, where Zakreski serves as the secretariat, the Global Resiliency Dialogue, the International Building Quality Centre, and the Global Alliance for Buildings and Communities. Led by the efforts of Zakreski and Vice President of Innovation Ryan Colker, the Code Council also serves as the administrator of the U.S. Technical Advisory Group to the International Organization of Standardization committee overseeing the development of international standards related to buildings and civil engineering works.
A certified global business professional, Zakreski brings extensive experience in operations management, business development and government relations as well as a strong knowledge of international trade to her role at the Code Council. Prior to joining the Code Council, she had limited involvement with standardization and no experience with building codes, so this recognition is a particular honor for her — she points to it as "proof that you can teach an old dog new tricks."
As an active participant in the international standards community, an institute member and an ANSI-accredited standards developer, the Code Council is proud of its work with ANSI and the commitment of U.S. experts to support international standardization activity for established fields and emerging new technologies. Through the years, the Code Council has worked side-by-side with ANSI and proudly supported its World Standards Week and World Standards Day campaigns each year.