Code educator warns of fake code books available online
Like everyone, Glenn Mathewson always has his eye out for a deal. When he found an online retailer selling brand new International Code Council code books at greatly discounted prices — even from what the association offers its own members — he was glad to save some money.
"When I was working for the city of Westminster, Colo., they had a budget for education," said Mathewson, a Master Code Professional turned code educator and consultant. "I got all my code books through them. But now, I'm spending my own money, and I'm on a tight budget. I saw the price, and I thought, 'Maybe ICC sold them bulk to another seller.' I don't know."
When Mathewson received his delivery and saw that the new 2018 code books he ordered came shrink-wrapped in plastic with the ICC copyright warning, he considered it such a good deal that he ordered several more over a year or so. "Then, the pages started coming out," he said. "The binding was falling apart."
He mentioned the issue to an official Code Council vendor of code books at an annual event near him. The vendor confirmed there are people on the internet selling counterfeit code books. Some had older, outdated International Code Council logos; one even said "International Codes Council."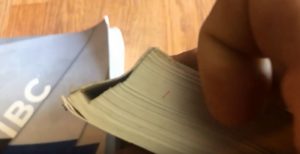 At home, Mathewson examined the books closely and noticed even more shoddy work. "The ICC books use good, heavy paper," he said. "These were like tissue paper, much thinner than the official code books."
"Seventy-five dollars still is a lot to me, and to other people," Mathewson said. "And then people find they've bought a knock-off code book. If they could have a typo such as 'International Codes Council,' what if there are other typos in the codes themselves, leading someone to do something incorrectly? Or they just get a code book that's falling apart? And people, especially contractors, already have a poor view and a mistrust of the codes. A lot of people don't know how they're put together, with all the code hearings and online work by so many experts."
Mathewson said all this is counter to what he had tried to do to help bridge that gap between code officials and consumers. He formed BuildingCodeCollege.com to make it easier and more affordable for people – including do-it-yourselfers – to understand the meaning behind the codes they're working with. He also writes the "Know Your Codes" column for "Fine Homebuilding," and consults for builders and architects.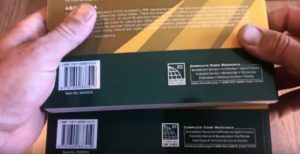 Mathewson is concerned if he could get taken in – someone who collects vintage code books and is a Master Code Professional who prides himself on being exact – people in the industry or even do-it-yourselfers could get scammed as well. "I was lucky to work for a city where they had an education budget for code books and other materials," Mathewson said. "They ordered from ICC but not all jurisdictions have that luxury."
To help protect code consumers, he put together several short YouTube videos showing what to watch out for if you have already bought code books from an online retailer other than the Code Council. The videos show the differences in official Code Council logos – instances where an old logo is used on a new code book – as well as paper quality and binding.
"But absolutely the best way to avoid counterfeit books is to order directly from ICC," Mathewson said. "I know $150 is a lot of money, but what good is it to spend half and have a code book that falls apart in a few months?"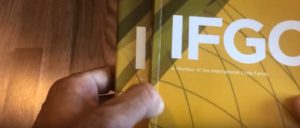 The Code Council offers members special deals on digital version of codes through its premiumACCESS subscription service.. PremiumACCESS subscriptions come in durations of one month (recurring), one year and three years.
Mathewson said he will continue to do all he can to let code consumers know that only the Code Council offers the real deal. "I feel bad," he said. "Trying to save money, I was actually short-changing the organization that feeds my career."
Watch Fake Code Books and Fake Codes #2: More clues to avoid buying garbage.