Colorado's Janine Snyder Embraces Change in Building Safety
With 30 years in the building safety and inspection industry, Janine Snyder's work empowers builders and homeowners knowledge.
With 30 years of experience in the building safety and inspection industry, Janine Snyder's work empowers builders and homeowners through knowledge; allowing them to better understand building codes to meet their goals. Education and advancements within the built environment also play a large role in making her day-to-day work more impactful.
Janine Snyder is the Senior Building Inspector and Plans Examiner for Park County, Colorado. When she first got into the industry, Snyder worked as the office manager for the Summit County Building Department.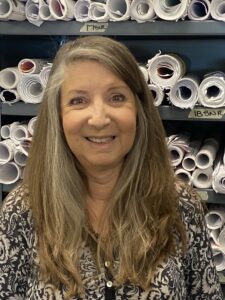 "I had the good fortune of being allowed to copy plan review notes and ride along with the inspectors," said Snyder. "Those things gave me a taste of what being in the field was like, which really sparked my interest in pursuing a career as an inspector."
In her current position, Snyder performs building inspections, plan reviews and helps with building department administration. She enjoys watching projects from start to finish and especially enjoys helping homeowners who want to build their own houses navigate the code and inspection processes.
"I get to see all kinds of different structures. There's everything from yurts to 13,000 square foot mansions — the whole gamut," said Snyder. "It really is fun to see what people want to do with their property."
Prior to her Park County position, Snyder worked as Senior Structural Inspector for the City of Thornton and the Building Official for the Towns of Frisco and Morrison.
Snyder serves as President of the Colorado Chapter of the International Code Council and as a board member for both the Colorado Association of Plumbing & Mechanical Officials (CAPMO) and the State of Colorado Manufactured Housing Inspection Program Technical Advisory Committee.
She is a Virginia Plumbing and Mechanical Inspectors Association Honorary Member was the first person to receive the Colorado Chapter International Code Council Exceptional Commitment Award and has been the recipient of the Colorado Chapter International Code Council President's Award twice.
Enthusiasm for

the

Code Development Process
Snyder is passionate about the code change and code development process and is always looking for ways to get involved. Even when she can't attend a hearing in person, she streams the hearing online to stay aware of the latest code revision proposals.
"We're improving the codes one change at a time," said Snyder. "Listening to all the discussions about the proposals is interesting to me."
In response to the increase in wildfires in recent years, the State of Colorado has established a task force that's looking into the International Wildland Urban Interface Code to potentially adopt it within the state.
"Many code officials and fire officials are involved with the task force, which has a tough job of deciphering the vast and varied terrain, fire loading and wind loading for the entire state of Colorado."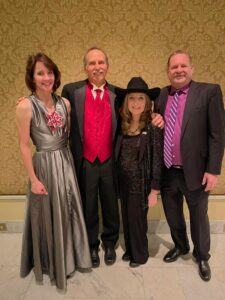 Advancements in the Building Safety Industry
With Snyder's long tenure in building safety, she's excited about the new construction methods and tools that have recently entered the industry. "The biggest and most exciting change that I've seen is the new type of cross-laminated timber (CLT) construction," said Snyder. "It's the first time a new type of construction has been added since the uniform codes."
She's also enthusiastic about all the new technologies and tools that are becoming available, especially for affordable housing. "The different methods that we can now use for affordable housing are game changers. The 3D printing that Virginia Tech is doing to start building houses for a lesser cost is fantastic."
Nurturing Educational Opportunities
Looking toward the future, one of Snyder's major goals is to continue educating builders and homeowners on how to use building codes to meet their end goals.
"There is nothing better than to tell a homeowner that they passed their final building inspection, and they can now enjoy their newly built home. And when it finally registers in their mind that they're finished, seeing the tears of joy and relief start to flow is so gratifying. Knowing that I was part of the process to get them there is the best part of the job," Snyder reflects.
Snyder credits her mentors with playing a big role in helping her achieve her career goals. "I would not be where I am today or have accomplished the things that I've accomplished if it hadn't been for the guidance and support from my mentors," she said. "I still speak to my mentors on a regular basis and will always keep in touch with them long after I'm retired from the industry."
Goals and Hopes for the Building Safety Industry
Snyder strives to share her passion with young people to help bolster the next generation of building safety professionals. For the State of Colorado, Snyder would like to see high school construction programs and military programs continue. "The Code Council has a great program for veterans, and it's helped some retired military veterans who've been in our office to take exams. It's a wonderful program."
Throughout her career, Snyder has picked up on some key tips for success. "It's important to have patience and a desire to help others, not everybody understands what we're doing. Humility is also very important and so is having a good understanding of the codes and the intent behind the codes."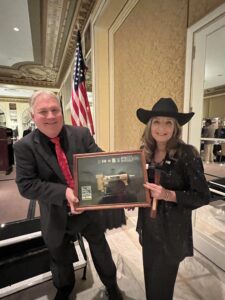 For those wishing to pursue a building safety profession, Snyder's advice is: "Get into the industry, there is an opportunity to learn something new every day. It's ever-changing and never boring because codes change every three years. If you don't want a career that's stagnant, then this is a good industry to get into. There's always something new coming down the pike." 
To get involved and learn more about building safety career opportunities, visit the Code Council's Safety 2.0 webpage.