How an internship led to four decades of local, state and national code commitment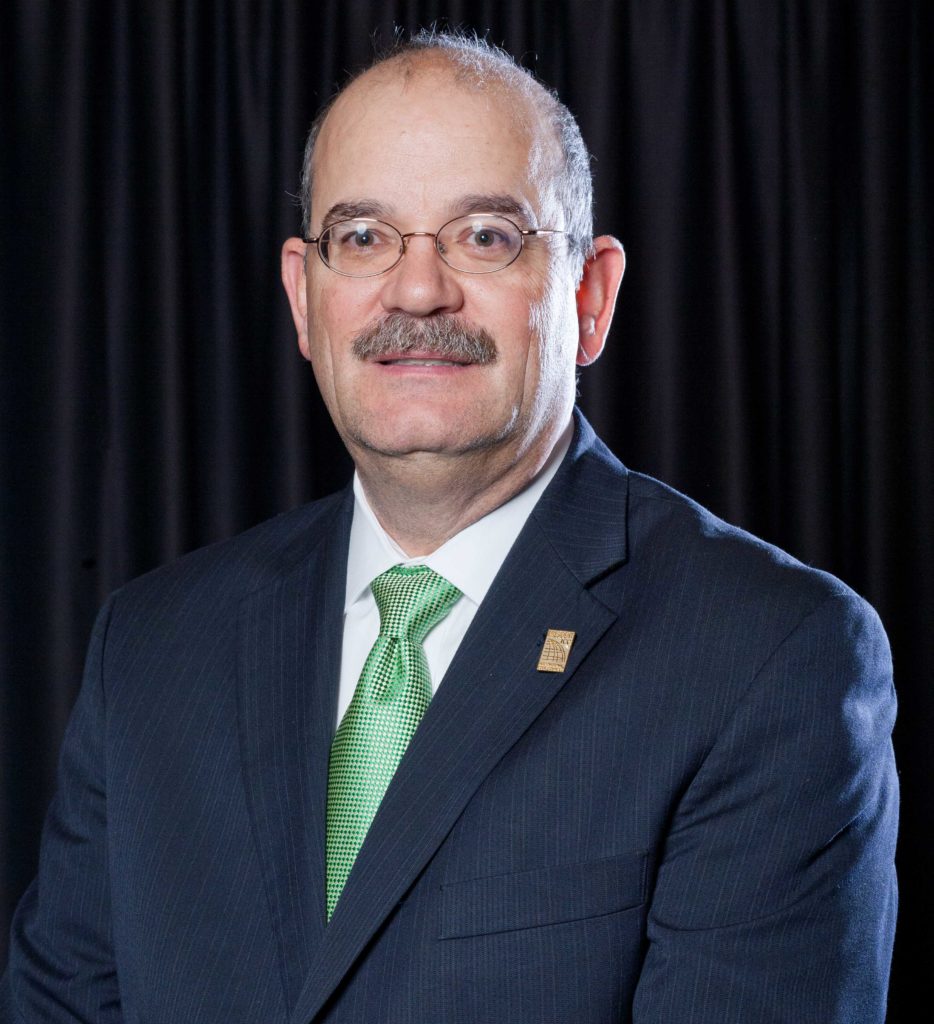 While still in college studying fire sciences at the University of Maryland, William (Bill) Dupler took an unpaid summer internship with a local fire department to get some additional credits towards his degree. The fire marshal assigned him to the plans and inspections group.
That internship set Dupler on a career path that he had never anticipated. But for this self-described "codes addict" it proved ideal for him, his employers and the entire codes community.
Plans and possibilities
Following his internship, Dupler graduated with his degree in fire science/urban studies in 1979 and immediately took a job as a plans examiner in the Building Inspections Department of Henrico County, Va. Along with his day-to-day work, Dupler was asked by his boss to write six code changes to submit to the Building Officials Code Administrators International (BOCA) — a legacy model code organization of which he was a member — for an upcoming meeting on the BOCA National Building Code.
"He came back from those meetings and mentioned that several of my recommendations were accepted," recalled Dupler. "I was hooked."
The following year, Dupler became Henrico County's representative at the BOCA code change hearings. Not long after, he went to work for BOCA as a staff engineer, supporting code changes and code interpretations for BOCA members while participating in various code committees.
After working for BOCA, Dupler accepted a job with Arlington County as the construction engineering supervisor, supervising the plan review team. It would be his first opportunity to manage people.
"This was an extraordinarily busy construction time in our area," he added. "I learned a lot about operations and the organization of people and processes in a large community, which provided the necessary foundation for my new career goal to become a building official."
In 1991, the building official position in nearby Chesterfield County opened up, and a then 36-year-old Dupler applied.
Promoting professionalism
Dupler served as Chesterfield's director/building official of the Building Inspection Department for the next 19 years.
Besides leading his team's application of building and maintenance codes, he was instrumental in developing educational programs for code users in Chesterfield County. During this time, he also helped spearhead the introduction of a staff career ladder as a way to promote professionalism.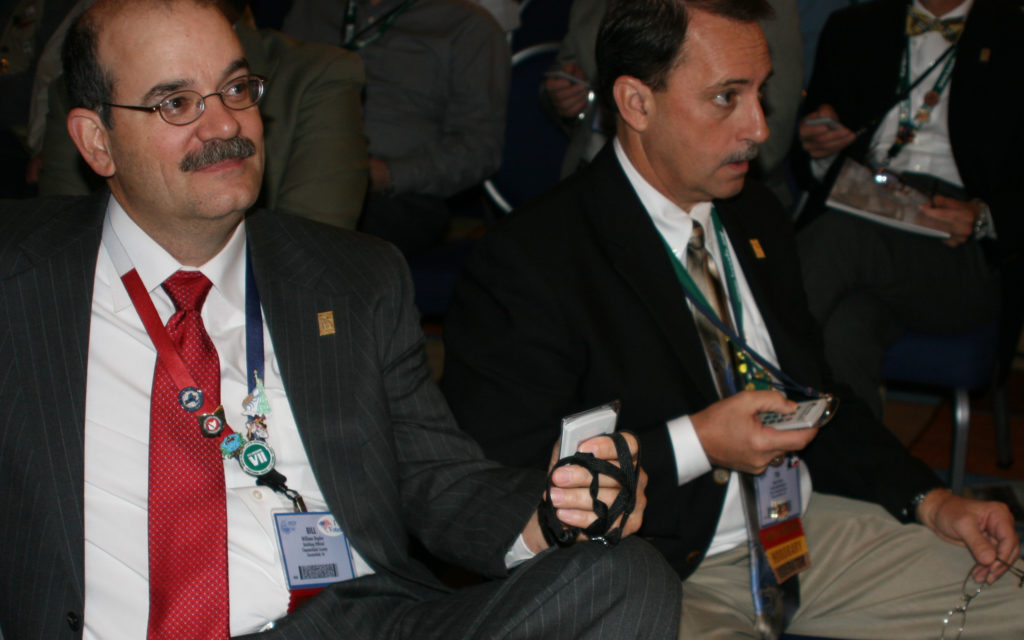 "In the 1990s, it was difficult to get a promotion unless someone left a position. My goal was to provide a career growth track through certifications," explained Dupler. "When I came to Chesterfield, we had one person certified. I believe that certification demonstrates competence and that our inspectors and reviewers should be certified in their areas of activity."
Recognizing that some individuals might not be comfortable with testing, he also introduced certification study groups that focused on codes and test-taking best practices. "Not everyone knows how to take a multiple-choice test. Just knowing the structure and some techniques can alleviate the anxiety that some people feel when taking a test," said Dupler.
He also worked closely with the state authorities and local contractors to develop a centralized contractor database and coordinated numerous county initiatives to assist residents and businesses to resolve foundation damage, such as shrink-swell soils.
He also initiated a Code Update Training educational program for local homebuilders and their subcontractors and consultants to talk about state and International Code Council code changes, and how these changes directly impact their work.
"The classes are taught by our inspectors, who put together the curriculum. These are very interactive classes with pictures from real job sites," he added." We found that the program not only helped the builders but also gave our inspectors greater confidence and communication skills. It is a win-win for everyone."
The Code Update Training program continues to this day.
Administrative action
In 2010, Dupler was asked to put his leadership skills and extensive knowledge to work as Chesterfield County's deputy county administrator of community development. He agreed to an interim position, which became permanent and lasted 10 years until his recent retirement.
In this role, he oversaw seven departments: building inspection, community enhancement, economic development, environmental engineering, planning, transportation and utilities. During his tenure, he managed the county's response to the 2010 drought, the initiation of the county's fourth water supply proposed on the Appomattox River, coordination with Dominion Energy on fly ash remediation, substantial new road improvements or extensions, and the redevelopment of a shuttered mall — the Cloverleaf Town Center — into a mixed-use residential retail development with a planned hotel and conference center rebranded as Stonebridge Plaza.
Dupler also oversaw numerous economic development projects, including the world's largest Sabra hummus plant, multiple expansions of the Maruchan ramen noodle factory, a 1.1 million-square-foot Amazon distribution center as well as dozens of additional commercial, residential and retail developments.
Internally, he is credited with launching the county's "fast-track" review process for commercial development, instituting a website for developers' projects and recruiting new businesses totaling millions of dollars of investment in the county.
"Basically, we told our 'customers', we'll commit to a turnaround of six business days if you commit to responding to the comments in the same timeframe. It was a great marketing tool for the economic development department and further strengthened our relationship with them," explained Dupler. The program also paid huge dividends for the community in terms of employment opportunities, commercial development and the county tax base.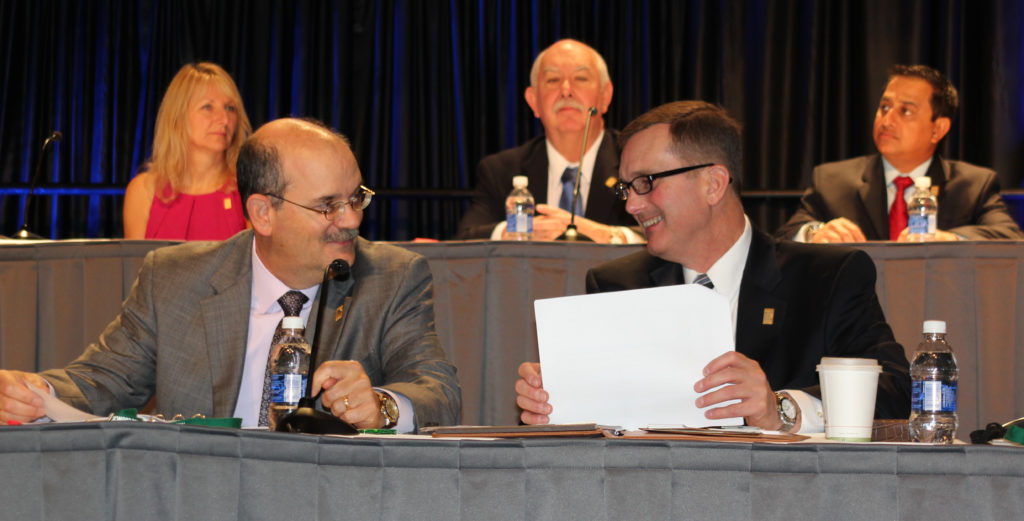 Dupler views the inspections department as a partner with economic development, a perspective that is not universally held by all building department officials. "Enforcing the code is important to ensure businesses have a safe workplace and building in their community," he noted. "Our job is promoting economic development by providing quality services. We tell our clients — we're not the easiest plan reviewers but we'll do our part to help you meet our expectations."
He points to the Amazon Fulfillment Center as an example of his organization's quest for quality, safety and responsiveness. Construction on the 1.1 million square foot warehouse began in 2009. The facility is built to support around 2,200 employees and another 1,000 seasonal workers who operate near approximately 10 miles of conveyor belts that weave throughout the building.
From a code perspective, the egress and hazard prevention concerns are a big challenge in a building this size. Dupler and his team worked with a fire protection engineer to evaluate fire scenarios, exit times and the travel time needed to safely evacuate the building.
"Through that process, we developed equivalent egress provisions for the warehouse based on smoke control, travel distance and needed travel time," he recalled. "Through our fast-track process and coordination with the owner and architect, we were able to help the company complete the building and begin shipping packages out the door in just 11 months."
Throughout his years with Chesterfield County, Dupler continued his involvement through committees with BOCA and, subsequently, the International Code Council.
International influences
While working for Chesterfield County, Dupler stayed connected with BOCA through the 1980s and 1990s, joining the board of directors two years before the organization's merger into the International Code Council. He was one of six board members selected to be a part of the first Code Council Board of Directors and went on to serve as an officer of the Code Council board, and then president (2011–2012).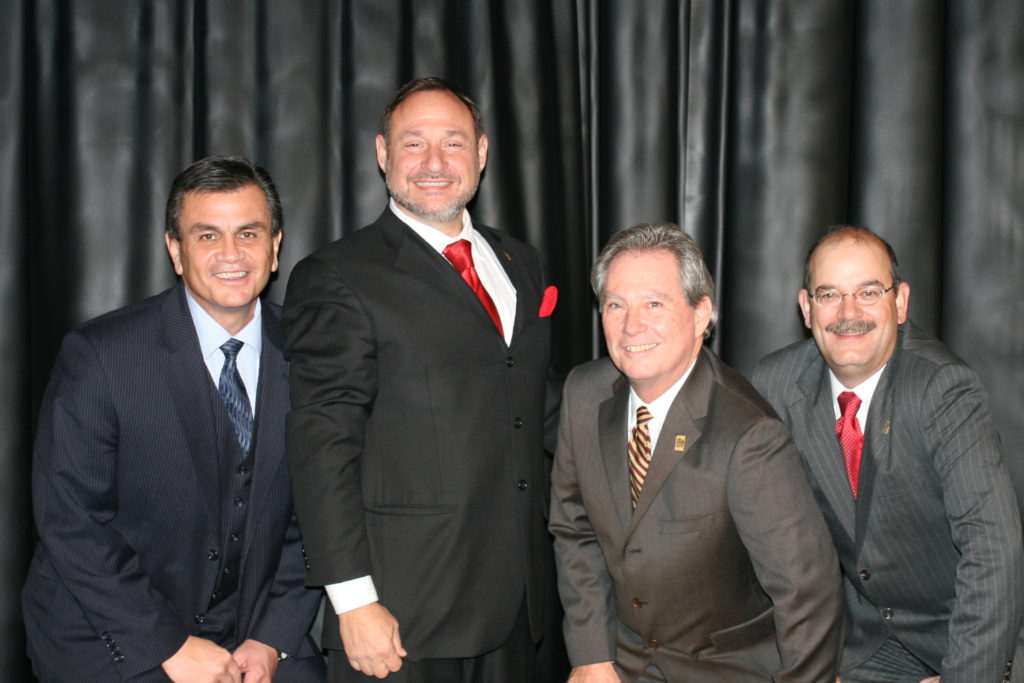 One of the most memorable milestones of his time with the Code Council was the organization's efforts to change the voting method for code changes. As a member of the Code Council Board of Directors, Dupler was directly involved with the cdpACCESS Steering Committee developing and testing cdpACCESS, the application that facilitates online voting by Code Council Governmental Members, which was introduced in 2012.
Dupler continues to follow Code Council activities and is particularly pleased with the leadership and development path as directed by Chief Executive Officer Dominic Sims, CBO.
"I credit first BOCA, and then ICC, for my professional growth and long career in the code world," Dupler concluded. "I learned a lot by participating in various code development committees. My experiences as a volunteer on various committees, in BOCA and in ICC chapters prepared me for the many challenges throughout my career. I firmly believe my service as a chapter leader and board member made me a better manager and prepared me for future opportunities. I encourage everyone in the building community to get involved with code development organizations — you'll meet some terrific people and realize personal and professional growth that are not possible without this kind of interaction."