IAS going above and beyond with customer service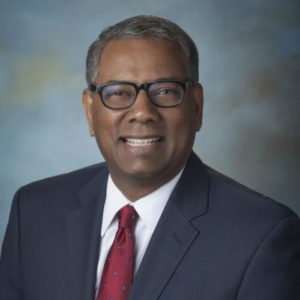 Providing excellent customer service is an important goal that the International Accreditation Service (IAS) seeks to achieve every day. Successfully providing this service has enabled IAS to generate steady growth, while offering 20 accreditation programs to organizations in fields ranging from construction and food safety to dental/orthodontics and human resources.
One of the hallmarks of our success at IAS is to be responsive, quick and to-the-point, to meet customer needs. The idea is to be able to get back to folks who contacted IAS and are waiting for answers (good, bad or otherwise). We are all customers and if we put ourselves in their shoes, most folks want "an answer" and "need it soon." If they have follow-up needs, our goal for a quick response still applies. More complex issues may require more time, but the main thing is to be available, respond and keep the customer informed.
Just the other week, a call came in on the main phone line from a potential new customer for our fabricator program. The IAS manager over the fabricator program, Sandi McCracken, was in an important meeting with other members of our management team. When the receptionist notified Sandi about the call, she interrupted the meeting to take the call. Sandi took 10 to 15 minutes to answer the caller's questions, explained how the program works, covered the differences between IAS and our competitors, and provided the benefits of going with IAS. The conversation concluded with the caller, who was extremely pleased to receive the answers so quickly, stating that he will be applying for IAS accreditation.
Another example of how our response time impacts the customer and the community they serve involved a water-testing laboratory in southeast Europe. The lab needed to meet a regulatory requirement in order to start providing its testing services to the local community. Their local accreditation body was unable to meet the requirement for fast turn-around time. With the tourist season starting, there was an imminent threat that many laboratories could not meet the requirement and hotels in the area would be left without appropriate testing in their pool and drinking water. Using its global pool of assessors, IAS responded quickly to the laboratories' requests and completed the accreditation process within a reasonable time meeting the expectations of the clients.
The moral of these examples, which happens over and over at IAS, is "speed of response" is critical and strategic to our growth and keeping our customers happy! Customer service consists of a collective set of policies that govern every way you and your employees interact with your customers. Responding to customers quickly is one of those policies at IAS. Customer service isn't just about being courteous to your customers — it's a vital element of business operations that can impact your bottom line and affect how your company is viewed in the public eye.
IAS has managed to offer quality customer service to its 1,000+ clients worldwide, making this one of our core values and distinctive characteristics from other accrediting entities worldwide. We are confident that the concerted efforts by the Code Council and all the subsidiary companies to provide extraordinary service every time will benefit our customers and ensure our continued success.