ICC Government Relations: National update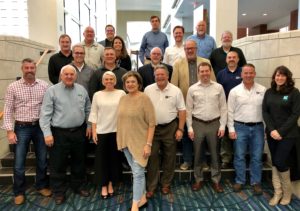 Symbolically, the sixth floor in one of the most handsome office buildings in Washington, D.C., resembles a ship, which seems fitting for the International Code Council's Senior Vice President of Government Relations Sara Yerkes.
Her father was a lifelong ship's marine pilot in the U.S. Merchant Marines. And from stem to stern, from the executive offices in the south end of 500 New Jersey Avenue NW to the north end board room and the floor-to-ceiling windows, Yerkes runs this nerve center of the Code Council's Government Relations functions with its network of regional and field offices covering every state and U.S. territory plus the U.S. Capitol and agency offices in Washington.
Three pieces of professional advice Yerkes tells Government Relation's professionally diverse crew are: "It's all about relationships," "always watch out for opportunities" and "leave no stone unturned."
Following through on those relationships and turned stones to become productive legislative sessions, updated International Codes and pursued opportunities is the job of Vice President of State and Local Justin Wiley. From the first crack of legislative gavels in January until adjournments later in the year, Wiley's desk becomes a hub of information and intel from the Government Relation's regional managers as well as the long list of stakeholders in the built environment, most of whom also have offices in the District.
It's been a very busy hub this year for the tall, lean, bookish Utah native who is also assigned as the regional manager for the District of Columbia, West Virginia and Maryland.
So far this year, Wiley and the team have tracked nearly 900 bills in 44 states, the District of Columbia and the U.S. Congress. This doesn't include all of the hearings, meetings and conferences involving federal agencies, state agencies and city departments.
While the volume and complexity of issues facing ICC Government Relations are daunting, Wiley said a deft group of Government Relations regional managers have been successful in the field defending the code adoption process, developing business opportunities, and engaging stake holders and ICC chapters and members in their work. Wiley said the diversity of the team that Yerkes and Chief Executive Officer Dominic Sims have cultivated over the years is one of the pillars the nonprofit has relied upon.
"We are very fortunate to have such a diverse group of Government Relations professionals who are dedicated to the Code Council's mission. Members may not know this, but we have attorneys, Master Code Professionals, former code officials, fire chiefs, plumbing professionals, engineers, lobbyists and a former state representative working together representing our membership," Sims said. "Each offers unique perspectives on issues and have their own advocacy style and I'm always impressed how the Government Relations team is continuously learning from each other and developing new styles to better meet the needs of our growing association."
"Our national leadership team does a good job of identifying and developing talent through cross-disciplinary teams; you would be surprised how much someone with a lobbying background can learn from a Master Code Professional — technically and politically."
---
Related:
ICC Government Relations: State and local update
ICC Government Relations: State, local and federal update
---
Another pillar is building relationships within the Code Council, its 64,000 members, and its nearly 400 local, state and regional ICC chapters. Government Relations regional managers also keep up with the meetings, officers and issues of each chapter within their territories. They attend annual meetings, conferences, institutes and field outings with their chapter members. Wiley said those engagements pay off in the long run.
Every Government Relations team member knows those chapter officers are the core of any successes that can come from lobbying, capitalizing on opportunities and protecting the code adoption process in each state.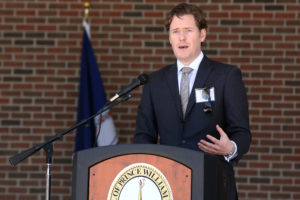 "The average member of the Government Relations state and local team covers four states each containing unique political landscapes," Wiley said. "Layering on top chapter relations, stakeholder engagement and coalition development makes for very busy staff. Successfully juggling that many responsibilities and travel requires prioritization and an agile calendar. It's all worthwhile."
A third pillar involves stakeholders in the built environment and some outside stakeholders who benefit from a strong economy and resilient and sustainable infrastructure in their communities. They become the primary ingredient in building effective coalitions.
The Coalition for Current Safety Codes (CCSC) was started seven years ago to promote updating state and local jurisdiction codes in step with the frequency that building and fire safety codes are updated. The coalition includes hundreds of associations, labor organizations, jurisdiction leaders, ICC chapters and individuals who understand the benefits of updated codes. The CCSC has been a productive resource to Government Relations operatives working on legislation and issues in state capitals and large metropolitan areas.
"Effective advocacy involves demonstrating impact across many constituencies. Coalitions are a great tool to accomplish this and the CCSC has been very effective in advocating for the effective use of up-to-date building codes across the country," Wiley said. "Legislative themes often appear in more than one statehouse. Having a coalition with national breadth allows for coordinated strategies and individual tactics that support or oppose legislation. Diversity is also instrumental in a coalition's success."
"While we may not have a strong relationship with a particular lawmaker, another member of the coalition likely does and is willing to leverage that to the benefit of the entire coalition."
Between legislative sessions, the Government Relations team puts the focus on keeping coalition stakeholders informed and involved in Code Council issues. They also use that time to improve other resources like social media and Government Relation's primary online tool FiscalNote, which monitors legislation and agency issues, and tracks engagement and legislative actions.
Wiley said the Government Relations team is fortunate to have a newly formed team of technical experts who act as subject matter experts and provide materials that are key in Government Relations advocacy efforts.
While the Government Relations team is thankful for some top-drawer online tools and the special teams' capabilities within the Government Relations staff to respond to urgent matters in any part of the nation, the most irreplaceable resource goes back to the first piece of advice from Sara Yerkes: "It's all about trust and relationships."
"For the Code Council, our strength lies not in the numbers of dollars we contribute to campaigns, but in numbers of active members in our national, state and local coalitions," Wiley said. "We can be outspent, but we're never going to be under-represented."