John Showalter joins the Code Council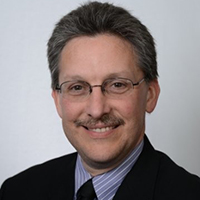 John "Buddy" Showalter, P.E., joined the Code Council as a senior staff engineer in the Product Development department. For the past nine years, Buddy worked at the American Wood Council (AWC) as the vice president of Technology Transfer. There he oversaw the implementation and organization of AWC's technology transfer program after its internal reorganization in 1995. He also was responsible for oversight of publications, the website, helpdesk, education and other technical media. Prior to joining AWC, he was the Technical Director of the Truss Plate Institute.
Showalter has more than 30 years of experience in the development and support of building codes and standards, publishing more than 60 technical articles for industry-related trade journals, including Civil + Structural Engineer, Construction Today, STRUCTURE Magazine, The Construction Specifier, and Wood Design Focus. He is a member of the editorial board for STRUCTURE Magazine — published jointly by the National Council of Structural Engineers Associations — the American Society of Civil Engineers /Structural Engineering Institute and the Council of American Structural Engineers. He also currently serves as editorial board chairman for the Forest Products Society's Wood Design Focus, establishing goals for publication content and production, recruiting authors and contributing editors, writing and editing. He is a licensed engineer and graduate of Virginia Tech with a bachelor's degree in agricultural engineering.
"Buddy is a great addition to the Product and Development Department. His expertise and technical knowledge will help us with many new initiatives to expand and grow our products and services and better serve our customers," said Mark Johnson.