Mark Johnson appointed vice president of RESNET Board of Directors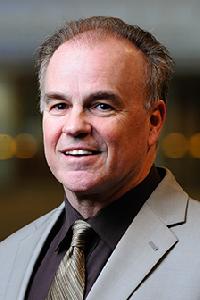 A recognized national standards-making body for building energy efficiency rating and certification systems in the U.S., the Residential Energy Services Network (RESNET) Board of Directors elected its 2021 officers. Joining newly elected board President John Hensley, Secretary Philip Fairey, and Treasurer David Beam is Vice President Mark Johnson, executive vice president and director of business development for the International Code Council. Johnson has served on the RESNET board since November 2017 and was instrumental in the development of the memorandum of understanding between the Code Council and RESNET.
Johnson is responsible for the management and oversight of product and business development, sales, membership, the Learning Center, the Assessment Center, customer service and order fulfillment for the Code Council. He also serves as the Code Council's business liaison with organizations, including ASTM International, ASHRAE, the National Council of Structural Engineers Association, McGraw-Hill and Underwriters Laboratories Inc. He previously served as president of ICC Evaluation Service, LLC, a member of the Code Council's family of solutions and a non-profit, third-party certification body that analyzes information from independent testing agencies/laboratories.
Johnson is a member of the Structural Engineers Association of Southern California and has received the Code Council's William J. Tangye Staff Recognition Award and its Outstanding Service Award. He holds a bachelor's degree in economics and in engineering, both from California State University, Fullerton, and a master's in business administration from the University of Phoenix.
RESNET is a not-for-profit, membership corporation that is governed by a board of directors (who are elected by membership). The RESNET board are responsible for maintaining the strategic vision of the organization; fiduciary oversight of the organization; and governance oversight of the organization's compliance to the RESNET bylaws, the laws and regulations of the state of California, and the IRS rules for (501)c3 organizations. The RESNET board strives to build bridges to both the appraisal industry and to code officials by appointing representatives of the Appraisal Institute and the Code Council to the RESNET board. A close partner with the Code Council, RESNET created and maintains the HERS Index to allow for easy comparison of energy performance of homes and the HERS H20 rating to compare indoor and outdoor water usage of homes, and has aided in the growth of demand for the HERS Index and certified RESNET HERS Raters.