Meet Jesse DeAnda: An emerging leader in building safety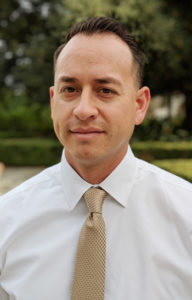 Jesse DeAnda, permit and development services manager for the Community Development Department of Beverly Hills, Calif., has taken the building industry by storm since joining the department as a college intern in 2001.
In his role, DeAnda embraces technological innovations and works to advance his department and the building safety industry through the digitization of online permitting and field documentation. While he admits that being a young person in an industry experiencing a digital transformation is challenging, DeAnda says, it is entertaining and enjoyable to witness and be a part of. "I love that this industry is made of smart and passionate people looking to protect their communities. We are touching every part of the community every day."
The Emerging Leaders Membership Council has been a major part of DeAnda's professional development. Since being elected to the Council in 2011, DeAnda has worked to connect young people to the built environment and create more opportunities for collaboration between seasoned and young professionals. DeAnda is grateful for the many mentors who have helped him along the way. Excited for his future in building safety, DeAnda looks to pay it forward and mentor future members and industry leaders.
"Participation and engagement is key to letting your ideas be shared and valued. Share your experience and knowledge even beyond the codes — your perspective and life may also have influence. Everyone has a Jesse DeAnda home within the building industry."