From Australia's devastating bushfires and the eruption of the Taal volcano in the Philippines to destructive earthquakes in Puerto Rico and tornadoes and severe weather in the U.S. South and Midwest, natural disasters kill an average of 60,000 people per year, globally, and appear to be increasing in strength and magnitude. An increase in resilient infrastructure has resulted in a significant reduction in disaster deaths and highlights the International Code Council family of solutions' evolving role in the building safety and fire prevention industry.
In December, the Code Council launched a new global initiative to bring together experts from the United States, Australia, Canada and New Zealand to explore common threats caused by increasingly extreme weather and to improve building resilience worldwide. This new collaborative forum provides a valuable opportunity for participants to discuss common struggles, and to share knowledge, research, and best practices, as they consider the role of building codes in resilience and durability in the face of increasingly severe weather events.
This month's theme for the Building Safety Journal is "Thinking Globally about Building Safety" and parallels the dedicated work of the Code Council in continually expanding delivery of the highest quality products and services to the building safety industry in markets outside of the U.S. The Code Council now offers a complete family of building safety solutions and building safety professionals can rely on the association to support their needs for standards development, training, accreditation, product evaluation, testing and much more.
We recently completed our 2025 strategic planning process. Vision 2025 will guide us over the next five years as we strive to improve building safety around the world. The plan includes goals for global and domestic business growth, core business, customer service improvements, policy and thought leadership, and digital transformation. Our global strategy will allow us to diversify our markets, control risk and help the communities that need it the most to improve their building safety infrastructure. We've already begun implementing our global strategy, with a regional focus on the Caribbean, India and the Middle East.
We have been working closely with the CARICOM Regional Organization for Standards and Quality (CROSQ) to help the 15 member states in the Caribbean to adopt and effectively implement a new energy code. In December, the Code Council Board of Directors held its first meeting outside of the United States in the Caribbean at CROSQ's invitation. We have also been active in the Gulf Region for more than 30 years. This year sees the opening of our first international office in Dubai and having a local presence in the Middle East will allow us to better serve our customers in the region.
To increase our engagement, we launched a multi-lingual version of our website in Arabic and Spanish, which will help introduce the Code Council family of solutions and our model codes to audiences around the world. The global website offers background on the context of the U.S. building safety ecosystem, which is driven by public-private partnerships — something that is unique to the U.S. It also demonstrates how the Code Council family of solutions can be accessed by global partners needing international accreditation assistance, building product evaluation, training and personnel certification. Our International Accreditation Service continues to grow its global client base. The ICC Evaluation Service (ICC-ES) is now accredited to evaluate building and plumbing materials for the U.S., Canada and Mexico, with Memorandums of Understanding and partnerships with counterparts in several other countries. Both ICC-ES and our newest subsidiary, NTA, are active in certifying that construction products imported into the U.S. conform to relevant North American codes and standards.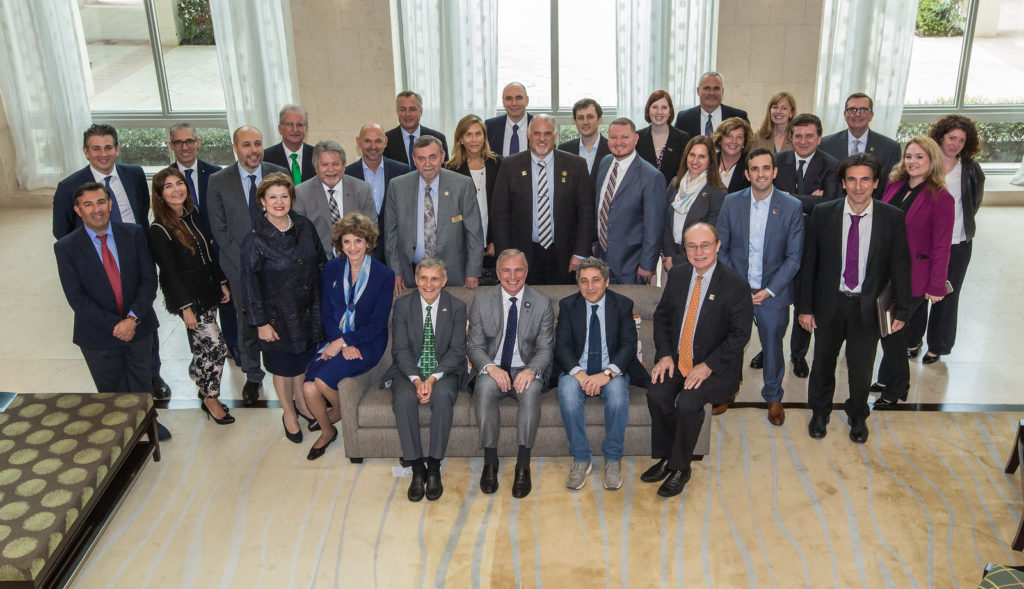 Another integral part of our long-term strategy is to promote building safety worldwide through Building Safety Month. Last year, Australia, Canada and Scotland all signed on to promote the building safety message to their communities during the month of May and this year we will be working with these partners and many other countries to highlight the value of modern codes and strong code compliance. Our collaboration with the Inter-Jurisdictional Regulatory Collaboration Committee — a group of building regulators from 14 countries that meet regularly to discuss developments in building safety — continues as well as our Strategic Partnership Program with the U.S. Department of Commerce International Trade Administration to facilitate international transparency and harmonization in codes and standards that impact the built environment.
Building safety is truly a global objective. Underlying everything we do is our building safety mission and communities throughout the world rely on the expertise of the Code Council in achieving safety and performance in the built environment. We have built a strong, successful organization focused on making the world a safer place for our families, our friends and our communities. We look forward to continuing to serve you in 2020 and well into the future.
Best regards,

Dominic Sims, CBO
Chief Executive Officer
International Code Council