New South Carolina building codes administrator brings fresh perspective with a technology edge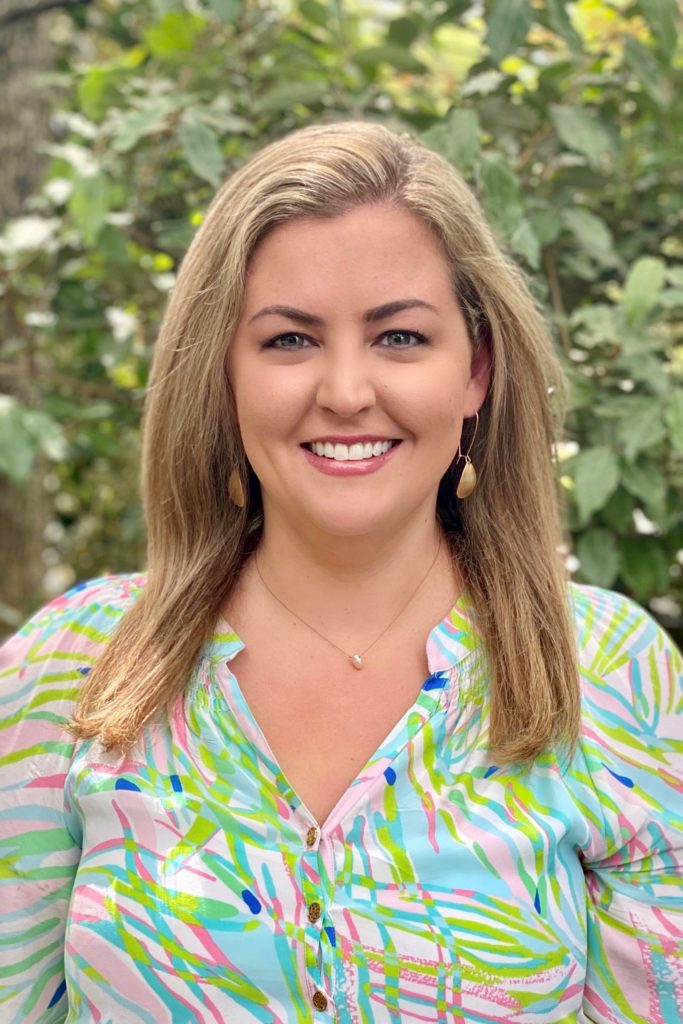 As a native South Carolinian, Molly Price is all too familiar with the devastation caused by disasters. In her adult life, these disasters have ranged from Hurricane Joaquin in 2015 that caused $2 billion in damage and nine deaths to Hurricane Florence in 2018 that killed 59 people and caused millions of dollars in damage. The consequences of these events have helped shape her professional goals. "I have seen the importance of codes and safety throughout my personal life," she explained, "while serving on the State Emergency Response Team coordinating firefighting and search and rescue response to hurricanes and on other major disasters with the South Carolina Department of Labor, Licensing and Regulation (SC LLR)."
Now as the new board administrator for the South Carolina Building Codes Council, among other responsibilities, Price is taking the next step in her mission to make the South Carolina built environment more resilient than ever to the whims of weather.
Getting on board
Price is not the conventional choice for an administrator of the Building Codes Council as she does not have any direct construction experience. She graduated from the University of South Carolina in December 2009 with a master's degree in earth and environmental resource management. After college, she spent a few years working for the South Carolina Department of Natural Resources before joining SC LLR in 2013 to work as a board administrator in the Division of Professional and Occupational Licensing (POL) for several environmental licensure boards. In her role as a board administrator, she is responsible for planning, directing and coordinating the activities of her assigned state licensure boards and licensure programs.
The POL division provides services to 42 professional and occupational regulatory boards that are responsible for establishing minimum standards of competence and conduct for more than 400,000 licensees in South Carolina. The boards are composed of volunteer members, some of whom are appointed by the governor, some appointed with advice and consent of the state Senate and some of whom are elected.
Since 2013, Price has managed a dozen licensure boards such as the Auctioneers' Commission, Manufactured Housing Board, Board of Pyrotechnic Safety, Liquefied Petroleum Gas Board, Board of Registration for Foresters, Board of Landscape Architectural Examiners, Board of Registration for Geologists, Soil Classifiers Advisory Council, the Boiler Safety Program, the Environmental Certification Board as well as the largest board, the Contractor's Licensing Board, which consists of roughly 20,000 licensees.
Her first experience working with codes began in 2015, when in addition to overseeing some of the environmental boards, she became the administrator for the South Carolina Board of Pyrotechnic Safety and the Liquefied Petroleum Gas Board. "With these two boards, I work closely with State Fire, another division of our agency, to utilize the codes as part of the inspection and licensure processes associated with the retail sale and storage of fireworks and propane gas," recalled Price.
That six years of experience served her well, and when the opportunity came to take over as the board administrator for the South Carolina Building Codes Council in 2019, she was ready for the challenge.
New responsibilities
Her first step in this new position was to build her knowledgebase. She spent the first six months focusing a lot of time learning more about building codes. "I spent numerous hours in code classes and independent study," she explained.
"Molly has been a great asset to the SC LLR." said Stephen Jones, senior regional manager for the International Code Council's Government Relations division. "She is energetic, responsive and eager to learn the code development and enforcement process."
Price learned more about the Code Council and attended its Annual Conference in Las Vegas in October 2019, where Jones says she caught the "code geek bug" and Price agrees. "I've attended several conferences since coming to SC LLR, but none of them have had nearly as many people from so many diverse backgrounds [as the ICC Annual Conference]," she added. "I really enjoyed learning more about the code adoption process and how developing these standards has benefited people around the world. I look forward to learning more about the Code Council and becoming more involved."
In December 2019, she obtained her Certified Building Official certification through the Code Council. "Even though I do not serve as a building official for a local jurisdiction," she said, "the certification is necessary and valuable since I manage the overall building codes processes in South Carolina and oversee the modular plan review program for the State."
Enabling a digital shift
In her new role as codes administrator, Price's first major task is to improve the review and approval of the 2021 South Carolina Codes. "One advantage of working for a large state agency that handles licensure for more than 400,000 licensees in South Carolina is having an innovative IT Department," said Price. "I am working diligently with council staff to streamline this process and make it more user-friendly for individuals submitting modification requests and for the council and committee members who will review the requests."
That digital solution will include an online portal that will allow local jurisdictions and professional associations to submit their requested code modifications electronically, giving the appointed study committee and the council members access to modification requests throughout the process via a secure web portal. "It is my hope that by allowing requests to be submitted online we will save staff time by organizing the documentation, save money by cutting down on printing and eliminate scrivener's errors throughout the process," Price concluded. The implementation of her plan is well underway.
Looking back at her career thus far, Price quickly states that the administrator position for the Building Codes Council was not even on her radar. "In hindsight, I can see how my experiences led me to this position," she concluded, "particularly my involvement in response and recovery from hurricanes and other natural disasters."
Combined with her unique skills, considerable energy and continual quest for knowledge, Price is the ideal choice for the next generation of building code administrator in South Carolina. Jones agrees. "She works tirelessly and apparently never sleeps because she often sends me questions by email or text at crazy hours. She's been a great ally and a force to reckon with. I can't wait to see how our partnership grows and develops under her leadership."