New York's Dan Nichols Embraces His Passion for Fire Safety
With 22 years of experience in the field, Daniel Nichols, PE, has developed a deep passion for fire safety and strives to teach others about it.
With 22 years of experience in the field, Daniel (Dan) Nichols, PE, has developed a deep passion for fire safety and strives to teach others about it. Starting from a young age, Nichols' parents owned a fire equipment and compressed gas business and were instrumental in him becoming involved with building safety and fire prevention. Fast forward to today and Nichols has garnered a breadth of experience in the fire prevention field that he hopes to pass down to the next generation of industry leaders.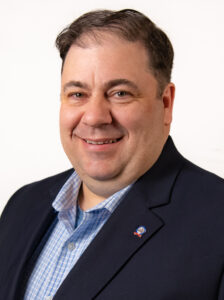 A Career Dedicated

t

o

Protecting Citizens
Nichols is the Vice President of Fire Safety, Accessibility and Code Compliance for the Metropolitan Transportation Authority, Construction and Development in New York. In his role, he leads a staff of 40 and helps oversee the operation of organization constructs and development of the New York City Subway, commuter railroads, Long Island and Metro-North Railroads and most of the bridges and tunnels that serve the New York City metro area.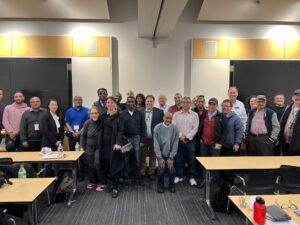 Prior to his current role, Nichols was Assistant Director of Fire Life Safety for the Metro North Commuter Railroad for four years. Before that, he was Staff Fire Protection Engineer for the New York State Division of Building Standards and Codes.
Nichols currently serves as Chair of the International Code Council Code Correlation Committee, with previous service on several Code Council code development and ad hoc committees.
He also serves on the Board of Directors of the National Institute of Building Sciences.
Passion for Fire Safety
Nichols' college mentors helped fuel his drive to find an impactful career within the building safety industry. During his college years, Nichols had opportunities to explore the industry through things like learning about They provided him with opportunities ranging from things like teaching him about hydraulics to going on roofs and lighting them on fire for research projects.
A few months before he graduated from college, the New York State Fire Administrator at the time encouraged Nichols to apply for a staff fire protection engineer position with the State of New York Division of Building Standards.
"The day I started with the state is the day that New York decided, as the last jurisdiction in the country, to adopt a national model building code, fire code and energy code," said Nichols. "I've always been involved in code compliance, mainly focusing on fire safety and existing buildings. Those are the two big pieces that I work on as a fire protection engineer."
Nichols believes that code professionals should ensure that there are no oversights on construction projects. He's also deeply motivated by what he has witnessed through the fire service industry – specifically the devastation fires can cause.
"When you lose things, when you lose people when you lose communities, it's a gut-wrenching reminder that we can do better. Education and fire safety experience, as well as fire prevention means of egress, were always my baselines"
The Evolution of Building and Safety Code Strategy
Nichols has witnessed many trends in the building safety industry throughout his long career.
In the past, code officials looked at how the weather impacted buildings. "Now we're starting to look at how the building affects the weather. We're seeing stuff like energy conservation, resource conservation, resource defense, sustainability — all of these items became so important to the community and the community's health."
Nichols also noted how disaster events spur changes and improvements to building and fire safety codes.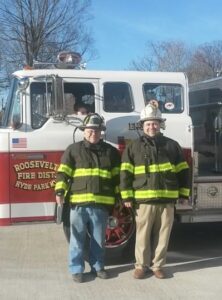 "We saw Superstorm Sandy hit Long Island, Hurricane Katrina hit the Eastern seaboard, we witnessed snowstorms n blanket the West Coast followed by years of drought – the codes have to change."
Goals for the Future of Building and Fire Safety
Looking toward the future, Nichols has goals for the interaction between code officials and for the legacy of building and safety codes.
"One of my goals in terms of building and fire and accessibility and energy is that we should all be thinking about each other.  For the remainder of my career, I want to make sure that when we make decisions on codes and standards, on application, on education to the public, that we speak in one voice and that we understand divergent views."
His staff at MTA is working on breaking down silos, and he's thinking about the future and legacy of different pieces of the code book.
 "I look forward to that day when I add myself to the list of mentors who passed down the passion of keeping people safe. I also feel confident that we're going to turn the industry over to good hands because young people are asking the tough questions and getting involved in the big projects and understanding that we're here for safety."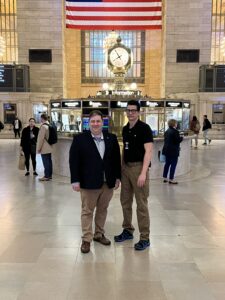 Learn more about the roles and responsibilities of building safety professionals through week 2 of the Code Council's 2023 Building Safety Month campaign.