Sam Palmer of Clark County appointed to IAS board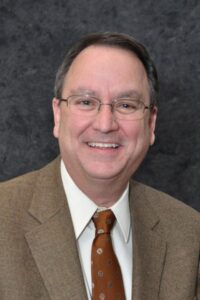 It is with pleasure that the International Accreditation Service (IAS) announced the newest member of its board of directors. Sam Palmer, P.E., CBO, has served as chairman of the IAS Accreditation Committee for three years. He is a past president of the Southern Nevada International Code Council chapter, where he also served as chairman of the 2019 ICC Las Vegas Annual Business Meeting planning committee. Palmer is currently the chairman of the Nevada Organization of Building Officials. He was also chairman of the State of Nevada Board of Professional Engineers and Land Surveyors and is a Fellow of the American Society of Civil Engineers.
Palmer has been the assistant director for the Clark County Department of Building and Fire Prevention in Las Vegas, Nev., since 2013. He was previously the Western Operating Group manager for Terracon Consultants, Inc.
Palmer brings more than 35 years of industry-related knowledge to his new role as a member of the IAS Board of Directors. IAS is pleased that Palmer has accepted this appointment as he will represent the company well and will contribute much to the new role. IAS is a subsidiary of the International Code Council and part of the Code Council's family of solutions.