Valarie Evans named Code Official of the Year

When she got the approval to announce her big news, Valarie Evans, building official for the city of North Las Vegas, couldn't wait to tell her staff. And definitely not to brag. "I told them we earned the Code Council's Code Official of the Year Award. Not me. You're only as good as the team you manage. And I have a great team."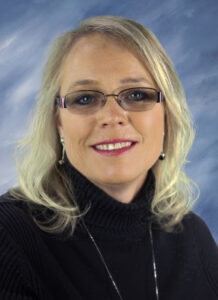 The International Code Council's Gerald H. Jones Code Official of the Year Award is given to an individual whose contribution to the code enforcement profession is meritorious and worthy of recognition. Individual will demonstrate professional abilities; is recognizable as an example for all members of the code enforcement profession; and has furthered the cause of safety in the built environment within a jurisdiction, state or country. The award is presented in recognition of service by past founders of the three regional model code organizations who have demonstrated outstanding meritorious service to these organizations: Albert H. Baum, M.L. Clement and Phil Roberts.
Evans said she was especially humbled when she saw the description of the award. But she still credits the team at the city of North Las Vegas. "Maybe I'm the one who runs up to the mayor's office with a new plan, but I don't do anything alone. I always ask input from my staff. 'What you think about this? How would you do this?' I value their input."
North Las Vegas Mayor John Lee values Evans and was lavish in his praise in his nomination letter. "Valarie is a visionary leader in the Southern Nevada building community. She has been with the city of North Las Vegas for 19 years, and over that time, she has become known as an innovator around the region."
Lee credits Evans with creating the city's self-certification plan review program, which in 2019 alone, accounted for more than 30 projects and $100 million in new development for the city, which in the depths of the recession, was, in Evans' words, near collapse. Evans' creation of a residential video inspection program in 2019 showed great foresight, allowing the city to continue processing inspections when the COVID-19 pandemic made in-person inspections unsafe.
"Valarie is a big reason that construction is continuing in North Las Vegas," said Ray C. Newmiller, vice president of pre-construction services for Martin-Harris Construction, during the pandemic quarantine. Evans said they just needed to bump up the schedule a bit. "We started the program in July 2019, and I had planned to go 100 percent with video by July 2020," Evans said. "So, we were in pretty good shape to start during the pandemic."
Nat Hodgson, chief executive officer of the Southern Nevada Home Builders Association, was glad she did. "Ms. Evans has gone above and beyond in ensuring construction in the city of North Las Vegas continues, and that the safe operations of processing plans, permits and inspections continue."
A Master Code Professional who holds a master electrician certification among her 32 certifications, Evans consulted with the electrician on her staff who also holds the certification when ramping up the virtual inspection process. "He gave me some great ideas, showing me that he thinks out of the box," she said. "And he's still working from home now. Last week, he did more than 200 inspections from home."
Contractors working with the city are thrilled with Evans' willingness to cooperate on the best standards for safe construction. "We have found that her dedication and hard work has made the city of North Las Vegas the premier building department, in my mind, in the Las Vegas Valley," said Robert Phillips of Tradewinds Construction in his letter of support for Evans' nomination. Phillips said her work was key to keeping the city above water during the recession and is insightful and progressive now that business is booming again. "Her knowledge of the building codes is remarkable. Her enforcement of the codes is fair and impartial. We have no doubt that under Valarie's leadership, the city of North Las Vegas will continue to develop into one of the finest building department in the state."
"Collaboration at its finest," is how Michael George of Layton Construction Co., LLC, described his work with Evans and the city. Especially when her "upbeat tempo" helped deliver a plan to build a 2.3 million-square-foot facility within 11 months. "She has an uncommon ability to pull differing interests together to reach the best possible outcome for all parties involved, without allowing building safety to be compromised. This ability is further augmented by the speed in which she's able to help get issues resolved and keep business moving."
Keith Earnest, executive vice president, and Dave Denley, senior director of development services at Vantrust Real Estate, agree. "Valarie's greatest asset is her willingness to sit down with development teams face-to-face and work through project design processes, design review comments, and construction building and safety issues with the goal of finding a mutually acceptable solution. Although VanTrust has been the beneficiary of Valarie's incredible work ethic and 'win-win' approach, we know she is providing the entire development community — including, contractors, architects and engineers — with the same personalized service that we have enjoyed."
David Drake, executive vice president of the Trammell Crow Co., said, "Valarie's forward thinking, practical approach to problem solving and open communication with developers has made her career incredibly effective. I only wish there were more building officials with her abilities in the other municipalities where our firm operates."
Tracy Hammer of BH Devco, LLC, said Evans was amazing in helping them develop nine buildings totaling 6.2 million square feet of distribution space for large national e-commerce and distribution companies, each of which came with its own unique set of challenges and opportunities. "Through my career, I consider Valarie to be one of the best and most professional buildings officials I have had the opportunity to work with. There's a reason I call her the 'rock star.'"
Though not a shy person, Evans was extremely humbled by the nominations for the Gerald H. Jones Code Official of the Year Award. She said she was absolutely floored when she looked back at the past awardees, including the 2019 recipient, Judy Frydland, former commissioner of the Chicago Department of Buildings, who was instrumental in the city adopting the 2018 IBC. "The building commissioner for a major metropolitan city with a staff of a couple of hundred," Evans said in amazement. "How could I possibly fit into that?"
But Mayor Lee notes that Evans oversees roughly 11,000 permits and 63,000 inspections per year in addition to myriad projects. "All of this embodies our vision of 'fast and faster' and 'We don't do average, and we don't do ordinary,'" Lee said.
Evans said the honor still is "surreal." Knowing the stigma in the industry when she started out 35 years ago as an electrician, she also is proud she is the fourth consecutive woman to achieve the Code Council's Code Official of the Year honor. "We need more building and code officials to replace the ones retiring in the next five years," she said. "Women need to get involved. This isn't just a man's world."