Can modular construction aid in the push for affordable housing?

America may be on the verge of a housing crisis. In May 2021, housing starts fell by 9.5 percent after a major rally in April that pushed starts to just above 2006 levels. At the same time, the homeownership rate among older millennials is almost 10 percent lower than the homeownership rate of baby boomers at the same age — a sign that housing prices have risen above what younger buyers can afford.
The country needs affordable housing and finding ways to reduce the cost of housing construction could help encourage new development. Novel construction techniques may be one way to do this. Modular construction offers increased speed, lower costs and reduced construction waste. The approach could enable new construction of affordable housing that low-income families need.


How modular construction accelerates home construction
In modular construction, workers fabricate a building off-site and under controlled conditions. They use the same materials and design it to the same codes as a conventional, "stick-built" structure, but they can construct it in around half the time.
The process works by dividing the structure into individual modules, which can be manufactured in a factory setting and then assembled on-site by a construction crew.
Construction methods for these modules vary. Some companies use a conventional approach that is almost identical to the stick-building method. Others use highly sophisticated assembly lines with robot automation.
Key benefits of modular construction
The modular approach offers a few major benefits. First, modular construction is much faster than conventional construction, helping construction companies save time and money. Less time spent on construction means weather is less likely to slow or interrupt the construction process, reducing the risk of major delays.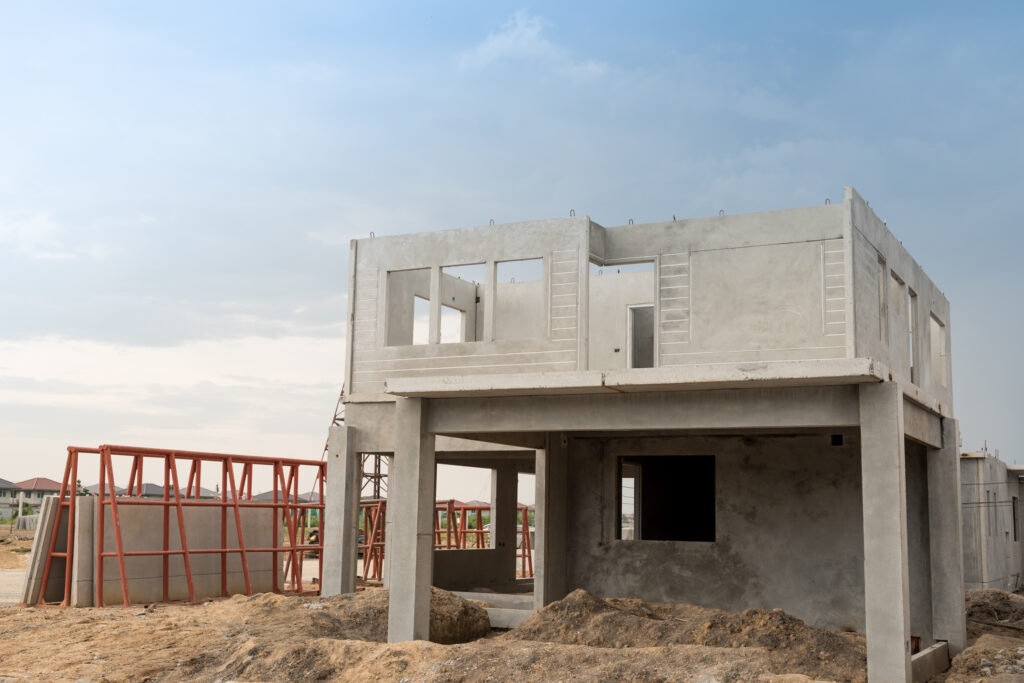 Modular buildings are of the same quality and durability as conventional structures. Like commercial buildings built with traditional methods, modular buildings are designed and constructed to meet International Building Code requirements for commercial buildings, as well as applicable federal and state building codes. Modular buildings are likely to be as safe and resilient as conventional structures — making them a great fit for affordable housing for low-income families.
Because the building is constructed off-site, material management and handling are much simpler. Significantly fewer resources will need to be transported to or stored on-site, providing additional room at the construction site and simplifying the work that needs to be done on-site.
Fewer construction tools may be necessary as a result — for example, one company may continue to use equipment like excavators and skid steers to excavate and grade a site but could avoid using dump trucks and other vehicles for material transportation.
Modular construction processes also help reduce waste by up to 90 percent. According to the U.S. Environmental Protection Agency, the construction industry generated around 600 million tons of waste in 2018, double the amount of municipal solid waste — or industrial, residential, commercial and institutional waste combined. The use of modular construction could significantly minimize the environmental damage caused by the industry's waste generation.
Reducing the high cost of affordable housing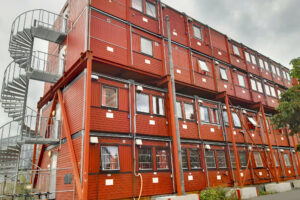 By accelerating the construction process and lowering costs, modular construction could make new housing construction projects both more practical and more profitable.
Construction costs have risen significantly over the past few years as the housing crisis has worsened. COVID-19 made the problem worse — disruptions to manufacturing and the supply chain caused a spike in the price for materials like rebar and lumber. Reducing the cost of building a new home and simplifying the process of moving materials on- and off-site could encourage additional housing starts — especially as the economy begins to recover from COVID-19, which significantly impacted construction activity.
Modular construction could make affordable housing a much more realistic proposition for cities, construction companies and building owners. At the same time, widespread adoption of modular construction could also help to make the industry much more sustainable — potentially reducing the local environmental and community impact of new construction.