Malibu's Yolanda Bundy has the road map, and a load of compassion, to help wildfire victims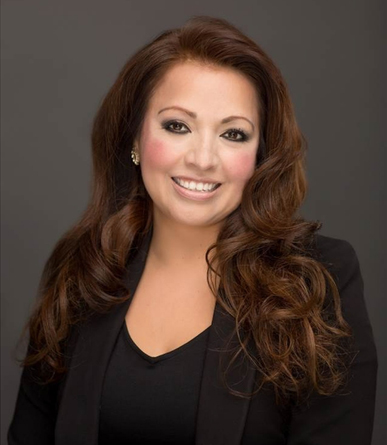 As building official for the city of Ventura, Calif., several years ago, Yolanda Bundy was in charge of a staff overseeing a rebound in permitting following the recession. Overall, Bundy was responsible for managing all services and operations for the city's Building and Safety Division, duties since she was hired there in 2008 as an associate engineer/plans reviewer. At one point, she and her staff were juggling plans for 26 multi-family developments, some as large as 200 units, as well as for a hospital.
She had a solid foundation of International Code Council certifications, a bachelor's degree in civil engineering and a master's degree in structural engineering, And she had a strong work ethic, fostered by her immigrant parents who in 1985 brought their seven children to Oxnard, Calif., when she was 15 for a better life.
Things were clicking along, until she got a call on the evening of Dec. 4, 2017, from her director. "He said to be ready; there was a fire in Santa Paula," Bundy recalled. "I couldn't understand why. Santa Paula was about 25 miles away. I thought, 'We'll never get it.' Two hours later, he called and said, 'I need you here.'"
The fire spread swiftly because of the unusually high Santa Ana winds — leaving families fleeing, without warning. As she left her husband John for the trip to work, Bundy already could see flames approaching her house. She saw even more devastation on her way to work. At one point, the flames were so intense that the fire generated a wind system, creating a literal firestorm. About an hour after she got to the emergency center, her husband called. "He said the flames were getting close to our house," Bundy said, her voice cracking with emotion. "We had to evacuate."
What would come to be known as the Thomas Fire, California's largest wildfire, would rampage for more than 40 days, damaging more than 1,000 structures, including 524 homes, two apartment complexes and a hospital, and costing more than $2 billion. More than 8,500 firefighters were on hand to battle the wildfire, which ultimately engulfed 440 square miles of land or 281,893 acres.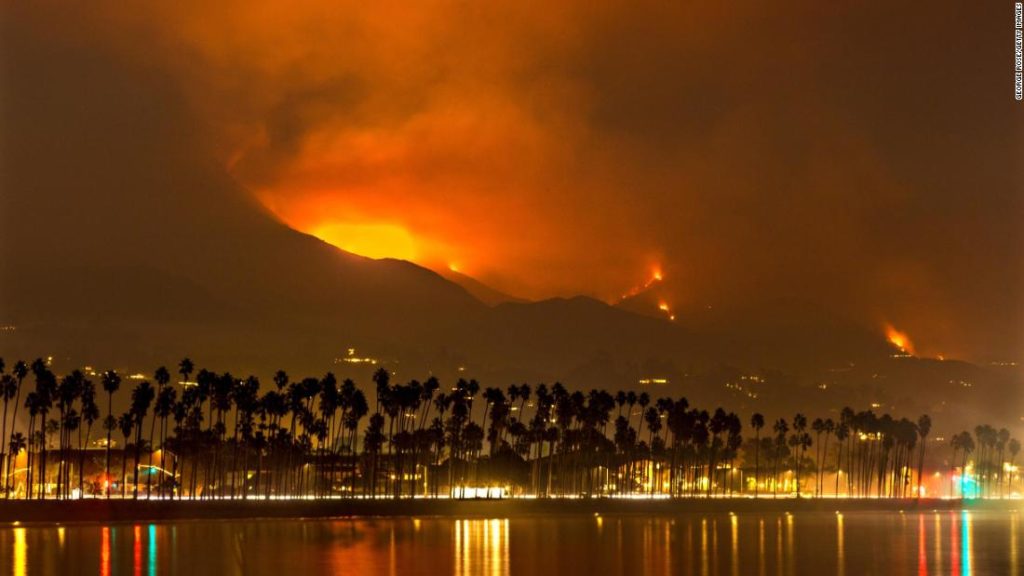 Once safely evacuated (their home was spared), Bundy spent most of the next few months at the Ventura Emergency Operation Center. The first few days were horrific, she said. "People would come in, not knowing what to do," Bundy said, still emotional more than two years later, recalling the faces of the victims. "Some saved all their lives for that home" she said, pausing several times to compose herself. "They lost everything they had. Hearing their stories, it was very traumatic. But I am a very religious person. I prayed: 'Give me the strength to figure out how to rebuild this city.'"
"One of our first steps was to create a road map or plan to rebuild Ventura," said Bundy. "To help families get back to their homes and to restore their lives." Bundy and her team began work by doing a detailed site survey of the parcels of land that were damaged. The survey would give them an idea of which homes would need a repair permit. Another challenge to consider was the fact that many homes were built on slopes, which would require retaining walls. They also learned that foundations were contaminated from materials melting in the fire, such as appliances, household chemicals, shoes and clothes — requiring families to rebuild from the foundation up, including the foundation.
Throughout the rebuild process, Bundy would work with multiple city, state and federal agencies as well as public organizations. "Learning to work with FEMA and other organizations is critical for the community in the rebuild phase," said Bundy.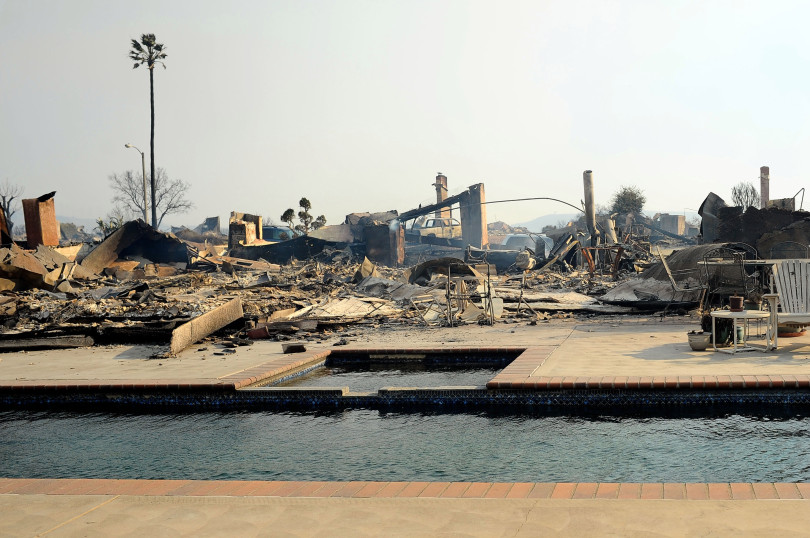 When the fire was declared 100-percent contained on Jan. 12, 2018, there was much to do — requiring federal, state and local resources. By February 2018, Bundy organized regular meetings with the community to educate them on the permitting guidelines and inspection processes. As the months went by, homeowners began asking what they could do to help. Ultimately, homeowners appreciated the transparency and information that the city shared with them. "I was immersed and involved in every aspect of the process," Bundy remembers. "Whether it was meeting with Southern California Edison, or following up with the water department, architects or inspectors, or streamlining the process as it went along, it was a situation that I took to heart."
Bundy, in collaboration with others, implemented a two-phase, clean-up process after the fire. The first phase included working with the Environmental Health Division at the city of Ventura to remove hazardous waste. The second phase involved cleaning up debris from properties and removing foundations, when necessary. All of this was accomplished in about two months in early 2018, she said.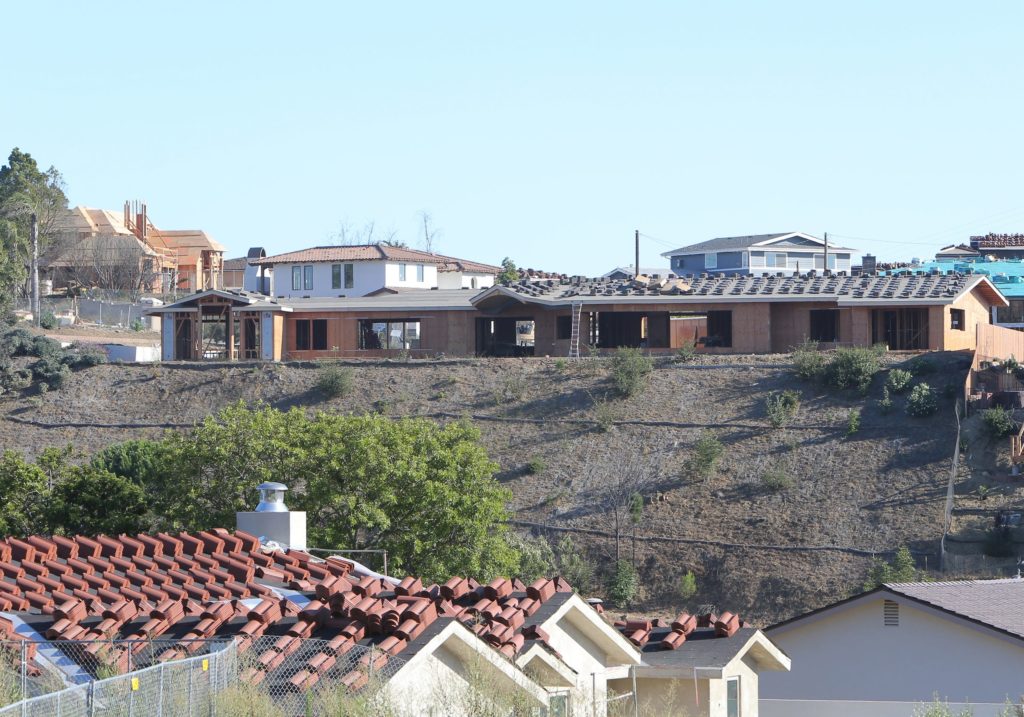 To rebuild properties, Bundy created a three-step approach to the permitting and approval process. This approach would require coordination of staff, city officials, architects, building contractors, inspectors, local entities and the homeowners themselves. The first step in the process would include the pre-application or review process, followed by review and approval of the rebuild plan and, finally, issuance of the building permit and inspections.
By May 2018, the city was approving building permits. Within seven months, the first homeowners were completing rebuilds. Because of Bundy's hands-on approach and coordination with everyone involved, 360 homes were already in the construction phase, and 58 were in the plan check process.
Bundy was diligently following the newly created road map in Ventura when on Nov. 8, 2018, the Woolsey Fire, which scorched parts of Los Angeles and Ventura counties, crossed over Ventura Highway and headed into the Santa Monica Mountains, destroying 96,949 acres of land, more than 400 homes, historic filming sets and other structures. Nearly 300,000 people had to be evacuated.
At one point about six months later, when she had time to look up from her efforts in Ventura, Bundy noticed Malibu officials were woefully behind in issuing permits so residents could rebuild. Things in Ventura were moving along relatively well following the road map; meanwhile, Bundy found something in the shell-shocked faces of those who lost their homes in the Ventura fire: "We are not there just to enforce codes. We're there to help people, to keep them safe in their communities. I wanted to help these people get back in their homes as quickly as possible. To get their lives back again. I had a mission. It was a calling."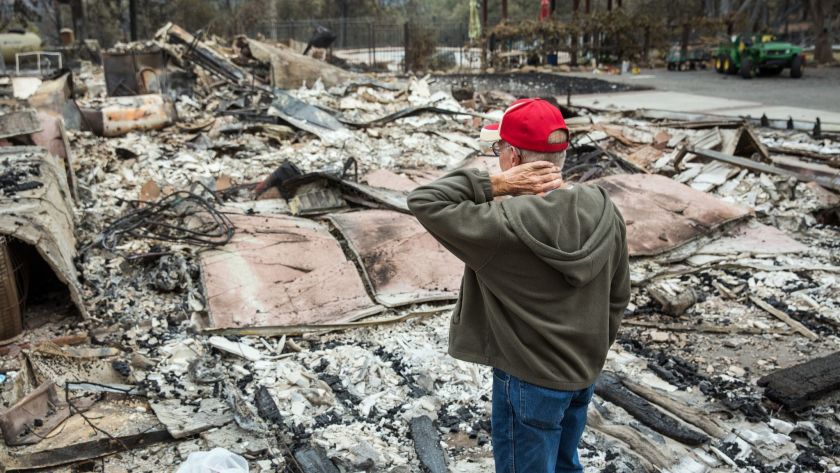 So in October 2019, Bundy, armed with 21 months of experience in helping people in Ventura and a road map, stepped into her new role as the environmental sustainability director and chief building official for the city of Malibu. When Bundy started there, 20 homes were approved for rebuilding. Since coming on board, 67 homes have received approvals to begin the construction process. Her priority is to help expedite the remaining building permits and continue to streamline operations and coordinate with all interested parties.
"One of the lessons learned from the Thomas Fire was the importance of keeping residents informed," she said. "People need to feel heard and that we are a conduit in helping them rebuild their homes." To that end, she knows a follow-up call a few weeks after the initial visit is crucial for those people.
As with the Thomas Fire, Bundy is making sure that the plan check process, community meetings, and coordinating with local, state and federal agencies continue to move the rebuild process forward. Facilitating sessions also enable trust between agencies and organizations. She also is making sure her staff is okay; some of them lost everything in the fire. Bundy also knows well the emotional toll dealing face to face with victims can have. So, she makes sure they take time for themselves to recharge. "This is a team effort," she said. "No one person can do all of this."
Bundy said she has yoga and a calming husband she calls "my rock. He's always making sure I eat dinner, putting nutrition bars in my purse. I couldn't do any of this without him. And I really enjoy my work. I love it."
---
Resources:
City of Malibu: Rebuild Process
Thomas Fire Rebuild: Lessons Learned and Challenges Encountered