Springer's path to giving back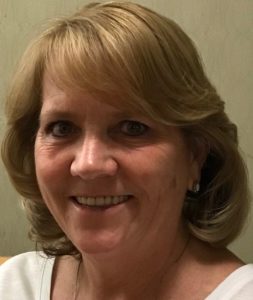 Even as self-described tomboy, Nancy Springer could not imagine while growing up on the streets of Boston that she would one day wind up on the opposite coast as the first female chief building official for Sacramento County. In fact, she has been the first woman in her particular post often during her nearly 30-year career, which now includes chair of the International Code Council's Professional Development Council. The Professional Development Council combines two of Springer's passions: education and certifications, two of the council's committees.
As she gets settled into the new job she started in July, she said mentoring will be a big part of her career, especially through the Professional Development Council, which works to ensure quality training is available to meet the needs of all members, customers and certification holders. "So many were important to me during my career, helping me learn and advance every step of the way," she said. "And I want to make sure I give back."
Springer came over to Sacramento County from Butte County, where she served for 11 years, the last seven as building division manager, building official. While working for Butte County, she also worked as a plans intel chief within the county's Emergency Operation Center — a role she plans to continue with Sacramento County — during many disasters, including the Oroville Dam failure in 2017. "I just felt like I had done everything I could do there," she said. "I was up for a new challenge. This came up, and it sounded really good."
She's in charge of 82 people in her new post, and she can't wait to sit down with each one of them to find out what they want out of life. "If they tell me, 'Nancy, I want your job,' then I'll help them get on the career path to do that." When she does, she'll be measuring not only aptitude, but attitude. She believes her eagerness to learn helped people want to help her.
But she almost never felt out of place as a woman. She grew up the middle child, one of seven girls, nine siblings. Often, she was tagging along with her father, a truck driver either moving furniture, or taking students to their school games. Although she got solid grades in high school, Springer knew her family wouldn't be able to afford college. So she looked into the Air Force. "They gave me an aptitude test, and I did really well in math and electrical," she said, still somewhat surprised. "I told a high school teacher, and he let me sit in on a class in electronics. It was fascinating."
---
Related:
Oroville Update: Catastrophic spillway destruction revealed by ICC Member Nancy Springer
---
In the Air Force where Springer was an aircraft electrical systems specialist from 1980 to 1985, she said she felt like part of a team, and not looked down on for being female. "In fact, they had this one little part on a jet where they needed a person who had skinny fingers," she said chuckling. "So females were good for that."
Springer also met her future husband while in the Air Force, changing her plans just a bit. "I wasn't going to get married until I was 31, but six months after we met, we were married." Back in civilian life, her husband went into heating, ventilation and air conditioning, while she entered an electrician apprenticeship program with the National Electrical Contractors Association.
An injury after giving birth to her daughter led her into code enforcement, frustrating initially because she loved being an electrician. She headed south and worked as a building inspector for the city of Palmdale and the city of Colusa. Each time, she picked up a little more experience from co-workers impressed by her willingness to learn. That learning also got a boost when she enrolled in the Building Inspection Technology Program at Butte College. It was then Springer was first exposed to training and education offered through the International Conference of Building Officials (ICBO), one of ICC's legacy organizations.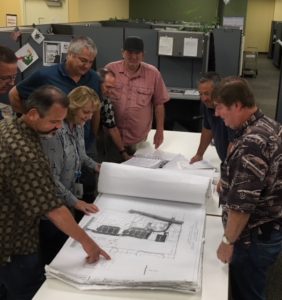 The outgoing Springer got hooked not only on the education aspect of the ICBO programs, but the chance to learn from those she met through networking at the events. She began to learn what she now teaches her employees, tips such as getting at least three business cards at each event. "Think about it, you then have three more people you can call if you have an issue or need to know something."
Then, there is her lunch table networking. "When I'm at an event, I'll ask each person at the table to introduce themselves and tell me something about them," she said. "You never know, they might have the answers you'll need someday."
Springer eventually became involved in various ICC committees and with the Sacramento Valley Association of Building Officials, County Building Officials Association of California and California Building Officials. She also serves on the California Contractor State Licensing Board.
Once Springer begins the internal mentoring at her new post, she also would like to do some outreach. In the past, she's spoken to third- and fourth-graders about building safety, using the "Three Little Pigs" as a way to show kids how to pick a good contractor, as well as the importance of working smoke detectors.
Passing on what she knows and helping others is just the best, she said. "I have been so fortunate. Now, I feel my job is to mentor. Now, I have the opportunity to give back."