Global Connections Day focuses on water safety, efficiency and conservation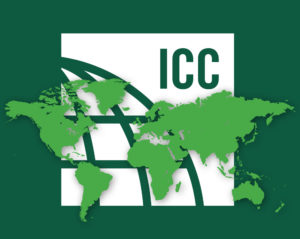 Presented by the ICC Family of Companies, the 2019 Global Connections Day will be held from 9:00 a.m. to 5:00 p.m. Pacific on Wednesday, Oct. 23, 2019, in conjunction with the International Code Council's Annual Conference in Las Vegas, Nev. The topic of Global Connections Day this year is Global Connections Day — Water: Safety, Efficiency and Conservation. The Code Council is committed to protecting and ensuring the safety of water supplies and sources throughout the United States and the world. This year, it will share this commitment through its water-focused Global Connections Day in conjunction with the U.S. Water Alliance's "Imagine a Day Without Water" campaign. Experts from around the world will convene for an interactive day dedicated to our most precious natural resource and learn about novel approaches and new technologies that are being employed in the U.S. and internationally to address the water challenges of the global community.
This year's event will feature a keynote address by David Johnson, deputy general manager of Engineering and Operations for the Southern Nevada Water Authority, who will present "Las Vegas' Wager on Innovation and Sustainable Water Management." Presenters from different parts of the world will be addressing water safety, efficiency and conservation from a variety of approaches; from onsite water use/reuse and rainwater harvesting programs to water safety oversight and new smart connected device technologies, including:
Widening the Lens on Water Safety Oversight | Girlie Manatad, MD, MPH, CHSP, Environment of Care Compliance Manager, and Jon Sege, Environment of Care Compliance Specialist, both of New York Presbyterian Hospital
Public Health and Utility Leaders Collaborate to Advance Onsite Water Reuse | Paula Kehoe, Director of Water Resources, San Francisco Public Utilities Commission; Jay Garland, Division Director, Office of Research and Development, U.S. Environmental Protection Agency; Brian Good, Chief Administrative Officer, Denver Water
Addressing Water Scarcity on the Driest Continent on Earth: Lessons Learned in Australia | Neil Savery, Chief Executive, Australian Building Codes Board
Challenges of Smart Connected Devices that Could Drive Sustainability | Rob Starr, Strategic Technologies/Toro Company
A Design Professional's Guide to Onsite Water Use and Reuse | Kyle Pickett, Co-Founder & COO, Urban Fabrick Inc. and Co-Founder & Executive Director, The William J. Worthen Foundation
RESNET HERS h2O: A New Standard for the Water/Energy Nexus | Mark Johnson, Executive Vice President of the International Code Council and Board Member for the Residential Energy Services Network (RESNET)
Water Efficiency and Conservation in the California Building Standards Code (Title 24, California Code of Regulations) | Mia Marvelli, Executive Director, and Kevin Day, Staff Services Manager, both of the California Building Standards Commission
A Global Snapshot of Conservation, Efficiency & Rainwater Harvesting programs – multiple approaches to similar problems — a panel discussion with representatives from North America, Europe and Asia | Hope Medina, Colorado Code Consulting
Implementation of LID Using Rainwater Harvest/Reuse and Groundwater Recharge in the Los Angeles Basin | Ara Sargsyan, P.E., CBO, LEED AP, Assistant Deputy Superintendent of Building, City of Los Angeles, and Lisa Naslund, P.E., QSD/P, Drainage and Grading Section Head, Los Angeles County Department of Public Works
The ICC Global Award — established in 2012 to recognize distinguished service to the International Code Council's global mission and vision — which is given by the ICC Global Membership Council to individuals or organizations with outstanding performance in promoting building safety in the world and supporting ICC to carry out its global mission will also be awarded during Global Connections Day.
The Global Connections Day event is free to attend, even if you're not attending the Annual Conference. Please join us and share your experiences, and network with building regulators and industry from other parts of the world in this yearly event. Click here to register.