ICC Global Membership Council
The ICC Global Membership Council (GMC) connects building safety professionals from outside the United States with US-based professionals who have an interest in advancing the cause of building safety internationally. We encourage participation by professionals interested in networking with others from around the world and engaging in dialogue about building safety challenges that are relevant regardless of what codes or regulations are enforced. We also welcome those who are interested in learning more about how ICC's advanced model codes and capacity building services can be used by countries around the world to improve building safety.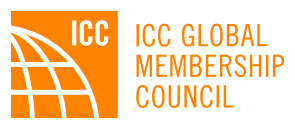 As a policy advisory group, the Fire Service Membership Council has supported important pieces of proposed federal legislation:
Kerry Rose Fire Sprinkler Notification Act
Campus Fire Safety Education Act of 2017
Fire Sprinkler Incentive Act
Nicholas and Zachary Burt Carbon Monoxide Poisoning Prevention Act
Join GMC
If you're interested in getting involved with the growing global work of the International Code Council, enroll in the ICC Global Membership Council today. Simply fill out the enrollment form and the International Code Council will be in touch with more details. Although International Code Council membership is not required to join the Global Membership Council, Governing Committee members must be ICC members.
The Governing Committee leads the Global Membership Council, working closely with International Code Council staff to define the priorities of the Council and to plan and execute activities that enable global engagement in the building safety dialogue.
The Global Membership Council Governing Committee meeting will be held via WebEx and is open to the general membership of the Global Membership Council and the Code Council. Please register...
GMC Webinars
The Global Membership Council regularly hosts webinars that are open to all ICC members and anyone with an interest.
View the latest webinar below.
All Global Membership Council webinars are recorded and available for viewing in the Global Media Center.
Award
The Global Award is presented by the Global Membership Council each year to an individual or, organization with outstanding performance in providing building safety in the world and support the International Code Council in carrying out its global mission.
ICC Code Chat Forums
Want to comment on the latest Global Membership Council news and discuss related global activities? Visit ICC's discussion forums today!
Documents
Search all Membership Council documents for current and past information.
The philosophy of the Global Membership Council is 'Building Safety Knows No Borders'. Global collaboration gives a wider understanding of the challenges to building safety that can feed into the code development process, so we can achieve a safer built environment for all.
– Geoff Mitchell CDec. MBOINZ. FRICS. LFAIBS
Managing Director, GMA Certification Group, Gold Coast Office
Chair of the ICC Global Membership Council
GMC Governing Committee
Geoff Mitchell, GMA Certification Group, Queensland, Australia, Chair
Manjit Sohi, Building Officials Association of British Columbia, Canada, Vice Chair
Imad Eldurubi, Mezyad Engineering, Jordan & UAE, Secretary
Lynn Balfour, Ontario Building Officials Association, Ontario, Canada
Temur Bolotashvili, Tbilisi Municipality, Republic of Georgia
David Gibson, DGA Consultancy LLP, United Kingdom
Nick Hill, Chief Executive, Building Officials Institute of New Zealand
Ron Lynn, RDL Strategic Concepts, Las Vegas, Nevada, USA
Rock Meng, Capitol FPE, Vienna, Virginia, USA
Annie Lou von Mizener, Simpson Strong-Tie, Indiana, USA
Neville Pereira, City of San Francisco, California, USA
Staff Liaison
Judy Zakreski, VP, Global Services, International Code Council, DC
Board Liaison
Shirley Ellis, Building Official, City of Bastrop, Texas
Questions on the Global Membership Council? Contact Ron Piester.