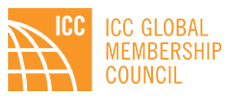 The ICC Global Membership Council (GMC) connects building safety professionals from outside the United States with US-based professionals who have an interest in advancing the cause of building safety internationally.  Membership is open to anyone with an interest in building safety, whether a Code Council member or not.  We encourage participation by professionals interested in learning more about how ICC's advanced model codes and capacity building services can be used by developing countries to improve building safety.
If you're looking to get more involved in the global community and influence the direction of the Code Council, enroll in the ICC Global Membership Council today. Simply fill out the enrollment form, and the Code Council will be in touch with more details. The Governing Committee serves to actively engage members in discussions about priorities and opportunities for the direction of the Council.

If you're interested in getting involved with the growing global work of the Code Council, enroll in the ICC Global Membership Council today.  Simply fill out the enrollment form and the Code Council will be in touch with more details.  Although Code Council membership is not required to join the Global Membership Council, we encourage you to join ICC to have full access to the User Forum, Sister Chapter program, and other initiatives sponsored by the Global Membership Council that are membership benefits.  The Governing Committee, comprised of Code Council members, leads the Global membership Council to actively promote discussions about the priorities, opportunities, and programs of the Council, including Global Connections Day.
GMC Announcements
The next Global Membership Council Governing Committee conference call will be held Monday, December 16, at 4:30 EST. Click here for details.
The Global Award
The Global Award is presented by the Global Membership Council each year to an individual or, organisation with outstanding performance in providing building safety in the world and support the Code Council in carrying out its global mission.
Code Council Global User Forums
The Global User Forum provides a platform for Code Council members to post code-related questions to peers in the U.S. and overseas.
Governing Committee of the ICC Global Membership Council
Lynn Balfour, Ontario Building Officials Association, Ontario, Canada, Chair
Nick Hill, Building Officials Institute of New Zealand, Wellington, New Zealand, Vice Chair
Geoff Mitchell, GMA Certification Group, Queensland, Australia, Secretary
Bob Heinrich, Heinrich Consulting, Anaheim, California
Rick Hopkins, Pierce County, Washington
Ron Lynn, RDL Strategic Concepts, Las Vegas, Nevada, USA
Rock Meng, Capitol FPE, Vienna, Virginia
Maurice Ngwaba, Chyke Maurice & Associates, Inc., Salisbury, Maryland
Neville Pereira, County of Monterey, California
Manjit Sohi, Building Officials Association of British Columbia, Canada
Lynn Underwood, City of Hopewell, Virginia
Jeffrie Wilkinson, TY Lin International, Rochester, New York
Staff Liaison
Judy Zakreski, VP, Global Services, International Code Council, DC
Board Liaison
Shirley Ellis, Energy Code Specialist
Energy System Laboratory, Texas A&M University Experiment Station
Questions on the Council? Contact Karla Higgs.