SAFETY 2.0
Safety 2.0 is the Code Council's signature initiative to welcome a new generation of members and leaders to the building safety profession.
TRAINING
Whether you're a student in high school, college or a construction trades program, the Code Council has a solution for you.
CAREERS
Discover many exciting career opportunities in building safety. Learn how to become a member, attend chapter events, earn certification and more.
Building Safety Career Path Initiative
LEADERSHIP
RESOURCES
Explore sample slides and talking points to use when promoting and introducing the Value of the Code Official to a variety of audiences.
Value of the Code Official Resources
Defining Building Safety Infographic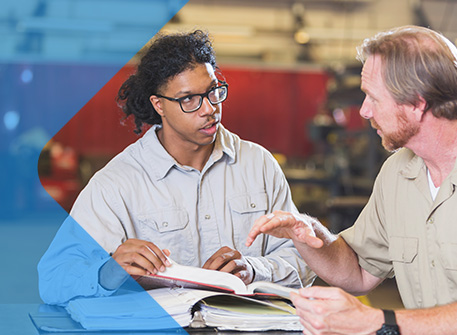 Mentor Program
Participate in the valuable Mentor Program and help strengthen the future of construction trades. Develop skills, gain knowledge, and help guide personal and professional growth.