July 13, 2020 l Building a stronger industry with Cecilia Sevilla. This senior specialty combination inspector for Oakland, Calif., began her career at age 18. Read more.
July 13, 2020 l Joseph Hanes achieves the gold standard of code certification. We asked Joseph to share his experience obtaining the MCP designation, career highlights and any advice. Read more.
June 22, 2020 l Veterans gain valuable insights at 2020 EduCode. David Jackson and Chris Corlies sought professional development opportunities and expanded their professional peer networks. Read more.
June 6, 2020 l Jake Hill achieves gold standard after six years in his codes career. "I am excited about more young inspectors in this industry. This career is so rewarding because of all the professional development opportunities such as Master Code Professional." Read more.
May 25, 2020 l Dominic Sims: Building Safety offers lucrative, fulfilling careers. The 2014 median salary for code officials was between $50,000 and $75,000 per year, with 20 percent of officials making between $75,000 and $100,000 per year. Read more.
May 25, 2020 l Natomas Schools offer critical exposure to building safety careers. "You talk to a builder now, and they'll tell you they can't keep up; they can't fill the need for qualified workers. The demand is outrageous." Read more.
May 25, 2020 l ICC Mentor Program gives recruits to code careers an edge. Former U.S. Army Quartermaster Officer Alexander Foskarino finds success as a fire prevention specialist. Read more.
May 13, 2020 l AGC launches 'Culture of CARE' program. Aimed to help firms create more welcoming workplace environments for staff, particularly those of diverse demographic backgrounds. Read more.
April 14, 2020 l Tested by hurricanes, tornados and floods. Molly Price brings new energies and insights as South Carolina's state codes board administrator. Read more.
April 13, 2020 l Emory R. Rodgers scholarship deadline extended to May 1. Applicants allowed more time to file form for major scholarship to leadership and executive development program. Read more.
April 13, 2020 l Jason Pryor pays it forward encouraging new professionals. Gulf Port code official is an Emerging Leaders Membership Council activist at work and after work. Read more.
April 6, 2020 l At 23, he's the youngest to achieve MCP. Michael Doherty of Addison, Texas, joins an elite group of individuals who've obtained their Master Code Professional certification. Read more.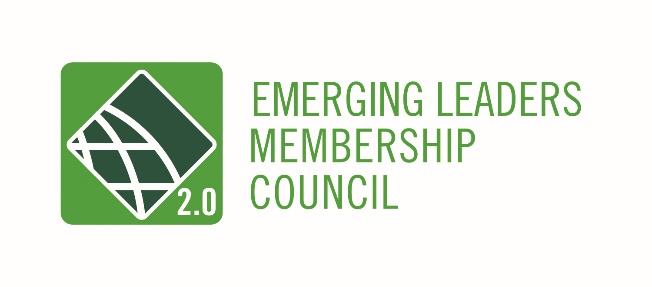 Emerging Leaders Membership Council
The Emerging Leaders Membership Council is a place created within ICC to accelerate motivated young professionals on a path to future leadership. It represents an opportunity to connect our current leaders with new talent and perspectives in hopes that we can shake-up convention and redefine success. It is a vehicle for those involved to grow professionally and create connections that will last a lifetime as those new members grow into involved and experienced mentors.
We intend to grow our numbers, our involvement and our voice as we encourage our members to develop and learn. We hope that industry leaders will help us by sharing their experiences and teaching us the value of ICC as an institution in building safety.
Every single ICC member is welcome to our council. Please join us in a journey that will change lives, communities and careers for years to come.
Andre Jaen, Chair
ELMC Governing Committee
The ELMC is open to all ICC Members but is focused specifically on Members age 35 and under and/or those Members who have been in a codes enforcement-related profession for less than 10 years. If you're looking to network with peers, to learn how to become more involved in professional activities, and influence the direction of ICC will take in the future, enroll in the Emerging Leaders Membership Council today. Simply fill out the enrollment form, and ICC will be in touch with more details.
Events
Current Membership Council events.
Governing Committee of the ICC Emerging Leaders Membership Council
Andre Jaen, Chair, Jefferson County, CO
Allison Cook, Vice Chair, City of Arlington, VA
Ben Breadmore, Past Chair, Town of Holden, ME
Elizabeth Arrington, Lexington-Fayette County, KY
Andrew Bevis, Du Quoin, IL
Rebecca Brown, Dorchester County, SC
Cole Cloward, Grand County, UT
Kevin Gore, West Chester Borough, PA
John Hudgison, Columbus, GA
Stephanie Jacobson, Clackamas County, OR
Bonnie Muhigirwa, City Aspen, CO
Staff Liaison
Richard Hauffe, Senior Regional Manager, Government Relations, International Code Council
Board Liaison
Tom Peterson, ICC Board of Directors
Questions on the Council? Contact Karla Higgs.
Important Research to Emerging Leaders
There have been a number of studies and articles on mass retirements of code officials across the United States. That's a deep concern to all at ICC, and it is a fundamental reason the ELMC was created. The studies are available below for download.