August 13, 2021 l Chemeketa Community College alum achieves MCP status. "It was a goal I set for myself after becoming paralyzed, knowing that I would have to be patient with myself during the time I needed to spend relearning simple tasks that I use to take for granted." Read more.
August 13, 2021 l Governing Committee member discusses energy codes. "Energy codes, like other building codes, affect more than just occupants, they also affect the building industry at large. It's a privilege to have the opportunity to help steer that conversation." Read more.
August 13, 2021 l Alyssa Stone, 17, sees a future in codes. "Maybe I'll stay in Oregon; maybe I'll move out of state. I can see myself doing on-site inspections. I can make a career of that. And that's awesome." Read more.
July 15, 2021 l Competition builds interest in high schoolers to consider construction careers. Construction Industry Education Foundation opens young eyes to new options. Read more.
July 4, 2021 l Summer construction camp boosts girls' interest. Iowa provides program for girls ages 14 through 18 to explore career alternatives. Read more.
June 22, 2021 l ELMC's John Hudgison named to Chair of the Residential Energy Code Consensus Committee. Tampa's Chief Building Official selected to serve among 93 on one of two new energy code committees. Read more.
June 13, 2021 l Mentor guided the path for Emmanuel Mendoza Tabares to achieve MCP status. Bellevue, WA, combination building inspector set his sites high and achieved his goal. Read more.
May 31, 2021 l Cedar Rapids' Aaron Dodds achieves the 'gold standard' status. The key to success is finding a good mentor and getting involved in the Iowa Association of Building Officials. Read more.
May 31, 2021 l Michelle Downard enjoys her role in shaping her community. This Park City, Utah, building official has 27 ICC Certifications including Master Code Professional. Read more.
May 17, 2021 l ELMC's John Hudgison on panel with Henry Green and Anthony Floyd. Topic is training next generations in black and brown communities and enhancing awareness of the building safety profession. Hear the podcast.
May 6, 2021 l June 1 is deadline to submit nominees for first Trailblazer Award. Annual award recognizes exemplary mentor relationship by veteran Code Council members. Read more.
April 21, 2021 l At the frontline of tackling climate change. Code Council plays an essential role in tackling both climate adaptation and mitigation by providing tools and solutions. Read more.
March 12, 2021 l ICC launches Credential of Learning Achievement. Program launched with three CLA options in the areas of disaster response, firestopping, and swimming pools and spas. Read more.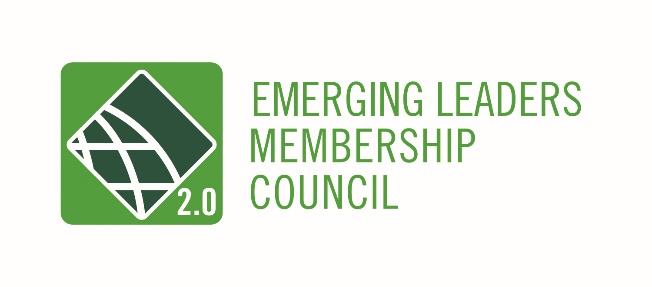 Emerging Leaders Membership Council
The Emerging Leaders Membership Council is a place created within ICC to accelerate motivated young professionals on a path to future leadership. It represents an opportunity to connect our current leaders with new talent and perspectives in hopes that we can shake-up convention and redefine success. It is a vehicle for those involved to grow professionally and create connections that will last a lifetime as those new members grow into involved and experienced mentors.
We intend to grow our numbers, our involvement and our voice as we encourage our members to develop and learn. We hope that industry leaders will help us by sharing their experiences and teaching us the value of ICC as an institution in building safety.
Every single ICC member is welcome to our council. Please join us in a journey that will change lives, communities and careers for years to come.
Andre Jaen, Chair
ELMC Governing Committee
The ELMC is open to all ICC Members but is focused specifically on Members age 35 and under and/or those Members who have been in a codes enforcement-related profession for less than 10 years. If you're looking to network with peers, to learn how to become more involved in professional activities, and influence the direction of ICC will take in the future, enroll in the Emerging Leaders Membership Council today. Simply fill out the enrollment form, and ICC will be in touch with more details.
Events
Current Membership Council events.
Governing Committee of the ICC Emerging Leaders Membership Council
Andre Jaen, Chair, Jefferson County, CO
Allison Cook, Vice Chair, City of Arlington, VA
Ben Breadmore, Past Chair, Town of Holden, ME
Elizabeth Arrington, Lexington-Fayette County, KY
Andrew Bevis, Du Quoin, IL
Rebecca Brown, Dorchester County, SC
Cole Cloward, Grand County, UT
Kevin Gore, West Chester Borough, PA
John Hudgison, Columbus, GA
Stephanie Jacobson, Clackamas County, OR
Bonnie Muhigirwa, City Aspen, CO
Staff Liaison
Richard Hauffe, Senior Regional Manager, Government Relations, International Code Council
Board Liaison
Tom Peterson, ICC Board of Directors
Questions on the Council? Contact Karla Higgs.
Important Research to Emerging Leaders
There have been a number of studies and articles on mass retirements of code officials across the United States. That's a deep concern to all at ICC, and it is a fundamental reason the ELMC was created. The studies are available below for download.