Workforce Initiative
Under the Safety 2.0 initiative, the Code Council is providing exciting programs aimed at bringing in new, talented building safety professionals.
Code Officials: A Snapshot
Median Salary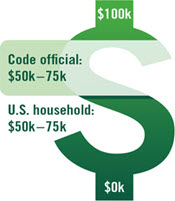 Ages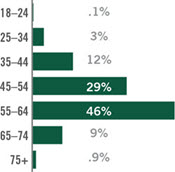 Common Roles
Plan Reviewer
Building Inspector
Department Manager
Residential Inspector
Mechanical Inspector
General Inspector
Plumbing Inspector
Energy Inspector
Fire Inspector
Permit Technician
The Opportunity
Over the next 15 years, the building industry will experience a loss of 80 percent of the existing skilled workforce.

Safety 2.0 Programs
More than 12,000 individuals have participated in our Safety 2.0 programs that offer mentoring, training, certifications and tools for career advancement.