Masters of Code: Jake Hill achieves the gold standard of code certification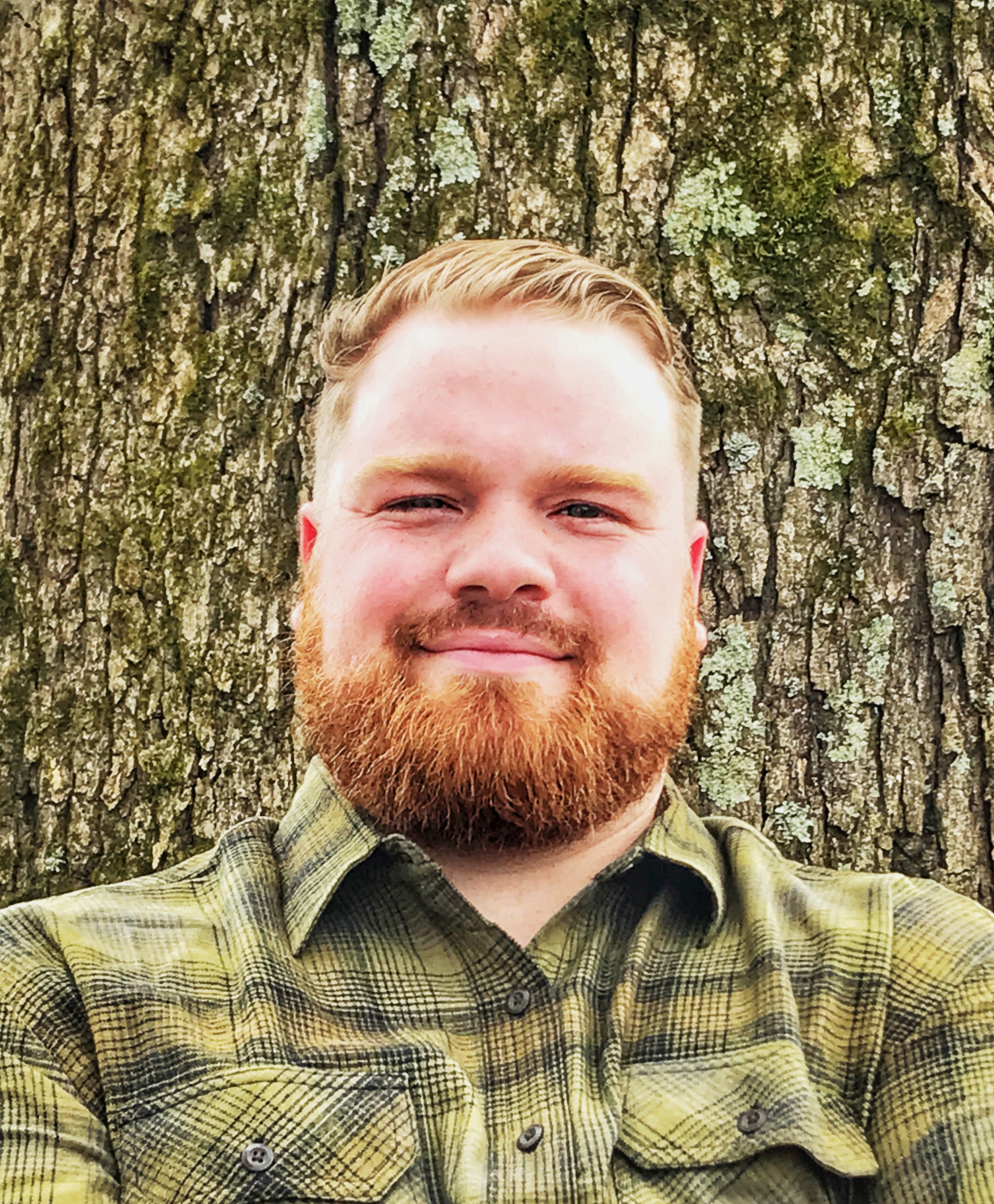 It's considered the Ph.D. of building safety codes certification. The Master Code Professional (MCP) is the highest level of designation the International Code Council offers and is the "gold standard" for demonstrating proficiency in the code profession. The Code Council has certified thousands of individuals, but only a small select number have attained this high level of achievement: just over 900 MCP professionals worldwide. Their achievements are a benefit to the code enforcement profession as well as their communities.
To obtain this level of certification requires and demonstrates a commitment to the profession, diverse knowledge of codes and a high level of self-initiative. Jake Hill, senior inspector for the city of Woodstock, Ga., is the latest to join the elite group of Master Code Professionals. In this exclusive feature for the Building Safety Journal, we asked Jake to share his experience on obtaining the MCP designation, highlights of his professional career and any insights or advice he has concerning the industry.
Jake Hill
Senior Inspector
Building and Code Enforcement
Woodstock, Georgia, United States
International Code Council member for five years
Georgia State Inspector's Association Chapter
BSJ: What led you to pursue and obtain MCP certification?
Hill: I wanted to obtain the Master Code Professional certification because I truly love my career and wanted to do all that I could to push myself to be better. I also knew that the Master Code Professional designation would give me a great deal of confidence in my everyday interactions with builders and fellow inspectors.
BSJ: How did you study and prepare for the many exams you took as a part of your MCP designation?
Hill: I would do the typical things anyone would do which was following ICC study guides and quizzes. However, after my first few tests, I found the best way to pass them was to make sure I was very familiar with where to find information in the books. So I started taking my codebooks with me to inspections and as I found code violations in the buildings I was inspecting, I would take the time then to find exactly where it was in the code. This made me extremely fast at finding information in the codebooks and made taking tests much easier. In fact, I have passed every ICC exam I have ever taken and I attribute that to this studying method.
BSJ: What does achieving the prestigious MCP status mean to you?
Hill: This was a goal I have had since I began studying for my very first test. Taking my last test for qualifying for MCP was a huge relief and a major goal of personal achievement. The Master Code Professional designation carries weight with it. I usually am one to let my actions speak for me, and in my career, those that know how much effort and dedication goes into becoming a Master Code Professional now know what kind of person I am as well as my knowledge level of the codes. In 2019, I was named Inspector of the Year for the State of Georgia by the Building Officials Association of Georgia.
BSJ: How would you describe the value or benefits that have come with the recognition of your MCP status?
Hill: I see the value in being a Master Code Professional as two major components. There is the increased level of respect you receive from those you work with, and more importantly, in my opinion, there is an increased level of confidence you have in yourself and the work you are performing. Sometimes there is an assumption of inexperience that comes along with being a young inspector in this industry. Builders who have been building a specific way for a long time, typically do not enjoy being told they are doing something wrong by someone half their age. The Master Code Professional, along with all of my certifications, gave me the confidence and ability to explain the code to these individuals. While the Master Code Professional certification does prove you have the knowledge, the soft skills part of this job is vitally important.
BSJ: What advice would you offer to those who are considering pursuing an MCP designation?
Hill: If you don't know the code word for word, you just have to know where to find it in the books. This will help you with the tests and will help you a lot more in your job. I would also tell those individuals to stay vigilant in working towards your end goal. Once you start rolling with taking and passing tests, it is hard to stop. But if you do stop, it becomes increasingly difficult to start again. Plan the tests you want to take and when you want to take them. The best advice I can give is to group similar tests together, for example, a residential plumbing inspector followed by a commercial plumbing inspector followed by a plumbing plan review.
BSJ: How long have you been in the industry?
Hill: Six years.
BSJ: What major changes have you seen?
Hill: The largest change I have seen is the increasing number of inexperienced builders which has put increasing importance on the knowledge level of municipal inspectors. Inspectors can sometimes be viewed by builders as a hindrance, but when you have the knowledge and take the time to help them understand, they are typically thankful for it. Especially when you can solve a potential problem before it even happens and you save them a lot of time and money.
BSJ: What excites you about the future of your industry?
Hill: I am excited about more young inspectors in this industry. I see more and more young inspectors being involved in conferences, state codes task forces and other opportunities. This career is so rewarding because of all the professional development opportunities such as Master Code Professional.
BSJ: What is one piece of advice that you would give to those starting out in the industry?
Hill: Ask questions when you don't understand. There are no dumb questions and most inspectors want to help you. And if you don't know the code, at least know where to find it in the books.
BSJ: Building safety is the focal point of our mission here at the Code Council. What is the importance of building safety to you? How has ICC helped you in your career and commitment to public safety?
Hill: Building safety is more than an occupational focal point for me. It defines a lot of my interactions with other people as well. When friends talk about buying a new house or building a project, they always come to me for advice and opinions because they know I am happy to help with it and won't sugarcoat anything because building safety and the codes are that important to me. ICC has reinforced my belief in the importance of all the codes working together in things like the Building Safety Journal and the annual Building Safety Month.
BSJ: Obtaining all those ICC certifications is quite an accomplishment. What are you going to do now that you have achieved this goal?
Hill: I will now seek to complete my Certified Building Official certification. Additionally, sustainability is a large part of my job and life as well as a vital goal of the city of Woodstock, so I will also be seeking to complete the requirements of the Certified Sustainability Professional designation.
BSJ: Thank you, Jake, and congratulations. You have definitely been an encouragement to us all in your pursuit of excellence.
To earn the Code Council's elite MCP designation, a candidate must first pass 10 core Code Council exams plus a number of elective Code Council exams. Typical Master Code Professionals hold 17 or more Code Council certifications. The Master Code Professional designation requires certified individuals to complete an additional 60 hours of Continuing Education Units every three years to maintain active status.
"The Master Code Professional certification is the pinnacle of all Code Council certifications, representing a level of effort, knowledge, and dedication that elevates not only the individual achieving it but the code official profession as a whole," said Code Council Chief Executive Officer Dominic Sims, CBO.
Master Code Professionals are typically responsible for all technical and management aspects of code enforcement with duties that range from the management of a code enforcement department to the supervision of inspectors and plan reviewers.
"Congratulations to Jake on achieving this important and significant accomplishment," said Autumn Saylor, program services manager of the Code Council's Assessment Center. "I challenge and encourage all code professionals to strive for this level of achievement, and I look forward to congratulating more Master Code Professionals in the future."
To learn more about how you can join this elite group and let us help you open the door to increased professional challenges and career advancement, click here.