Partnering on pool and spa safety
With hot summer weather and outdoor activities underway, the Code Council is once again partnering with the U.S. Consumer Product Safety Commission's (CPSC) Pool Safely Campaign to increase visibility and educate the public about about pool and spa safety. Pool Safely is the national public education initiative that raises awareness to prevent drowning and entrapment incidents involving children. The initiative supports Section 1407 of the Virginia Graeme Baker Act (VGB Act), which calls for the creation of an education and media campaign that serves as a call to action to prevent such horrific deaths of children. The Code Council is a top-tier Campaign Safety Partner of the Pool Safely campaign.
To help highlight water safety messaging, the Pool Safely Campaign released the latest edition of the Pool Safely Summer Partner Toolkit, which contains a number of assets to aid in message communication and social network sharing. The toolkit includes the latest CPSC drowning and entrapment data (from pool and spa drownings) along with other updated drowning prevention statistics; sample social media posts, in both English and Spanish; suggested images to use; and links to Pool Safely resources.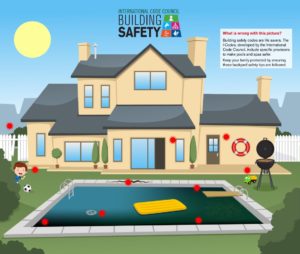 Every year more than 275 children under the age of five drown in swimming pools, nearly 400 children younger than 15 years old drown, and more than 4,100 children seek medical treatment for pool-related accidents (mostly in backyard pools) according to the CPSC. In its 2018 report — Pool or Spa Submersion: Estimated Nonfatal Drowning Injuries and Reported Drownings — the CPSC adds that while the number of reported fatal child drownings in swimming pools and spas involving children younger than five have not significantly increased, drowning continues to be the leading cause of unintentional death in children under five.
"These alarming statistics highlight just how critical the role of code officials are in the construction and operation of safe pools, spas, and water parks," explained International Code Council Senior Director of Plumbing, Mechanical and Fuel Gas Resources Lee Clifton. "The Code Council's International Swimming Pool & Spa Code can help dramatically reduce preventable pool- and spa-related accidents and injuries and is a necessary safety code that saves lives. As more and more jurisdictions adopt and enforce the ISPSC, it will reinforce and provide the highest possible level of public safety."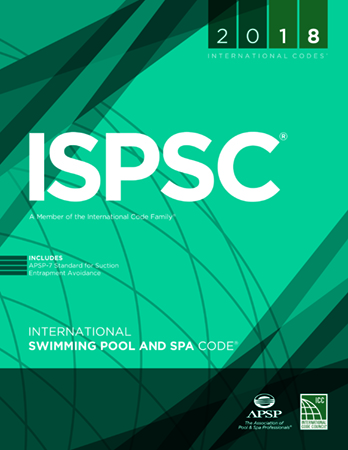 The International Swimming Pool and Spa Code (ISPSC) is developed by the Code Council with the support of the Association of Pool and Spa Professionals and encompasses the design, installation and inspection of aquatic facilities based on current American National Standards Institute standards technology and code provisions. In addition to regulations for drain covers and grates, outlet configurations and fittings, and vacuum release or vented systems, the ISPSC also requires barriers to entry on all outdoor residential pools and spas that effectively prevent small children from gaining unsupervised access. It is the first comprehensive swimming pool and spa code to upgrade pool safety and meet the requirements of the VGB Act. The Pool Safely campaign, combined with adoption of the ISPSC, illuminates practical steps we can all take to reinforce our children's safety around swimming pools and spas.
Click here for more ways on how to make pool safety a priority.