Rick Chandler retires from NYC DOB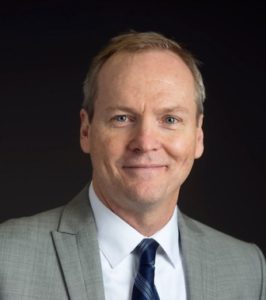 New York City Mayor Bill de Blasio announced that Rick D. Chandler, P.E., commissioner of the New York City Department of Buildings (DOB), will retire from city service at the end of month on Feb. 1, 2019. Chandler has served the city of New York for 31 years, including nearly 20 with the DOB, four of which were as commissioner. Chandler previously served as DOB borough commissioner in Queens, the Bronx and Brooklyn in the late 1990s and early 2000s. He later worked for the city's Department of Homeless Services and at Hunter College.
The New York City DOB regulates and promotes the safe and lawful use of nearly 1.1 million buildings and more than 45,000 active construction sites in New York City. As commissioner, Chandler headed an agency tasked with assuring that buildings and active construction sites abided by the city's building codes, including an effort to ease compliance through a consolidated code for existing buildings. While in office, he oversaw the agency's modernization efforts, which included digitizing construction filings and inspection records.
"When I took office, I called for a fundamental reform of the Buildings Department — and I am grateful to Commissioner Chandler for helping deliver on that promise," said Mayor de Blasio. "As Buildings Commissioner, Rick presided over an unprecedented building boom while at the same time launching an aggressive modernization plan to give the public faster service and greater transparency about DOB's operations. While I'm sad to see Rick go, I thank him for his decades of service to the city and wish him well in his future endeavors."
Commissioner Chandler led a sweeping modernization effort touching every part of the DOB, including the launch of DOB NOW, which will allow New Yorkers to do all business with DOB online; hiring more than 230 new inspectors and 150 technical staff, resulting in significantly faster permit reviews and inspections of construction sites and 311 complaints; and regulating the city's real estate and construction industries during the largest building boom in at least 50 years.
"I thank Mayor de Blasio for his confidence in me, and for the major investments he made at DOB," said Chandler. "Our modernization plan is delivering quicker plan reviews and improved response times, bringing new clarity and consistency to agency operations, strengthening enforcement, and promoting the highest standards of integrity, both in the construction industry and within DOB."
---
Related:
New NYC building commissioner calls ICC a strong partner in building safety
---
Four years ago, Chandler stressed that building safety starts with strong codes, and he welcomed a partnership with the International Code Council as the foundation for the city's codes. He emphasized that the Code Council's suite of codes are sufficiently flexible to allow myriad city officials and those in associated businesses to frame a strong set of building regulations based on the Code Council's codes.
"A very large group collaborated on those changes," Chandler said. The dialogue and input from hundreds of stakeholders in the process resulted in tremendous buy-in for building safety from many sectors. The Code Council was part of that process, but Chandler and other New York City officials also were extremely active in participating in the Code Council code development process, said Dorothy Harris, vice president of state and local government relations for the Code Council. "It's great to have such a strong partnership as we do in New York City," Harris said. "And Rick Chandler has been a big part of that."
New York City is using the International Accreditation Service, Inc., a Code Council subsidiary that works with them on special inspection agency accreditation. Chandler said the services ICC offers makes his job easier, knowing professionals are vetting the best and brightest for the city, especially in specialized jobs. "We have a joint mission," he said of the ICC. And that mission is safe construction.
First Deputy Commissioner Thomas Fariello, RA, will serve as Acting Buildings Commissioner, effective Feb. 1, 2019, until the mayor appoints Chandler's replacement. Fariello is a New York State registered architect with more than 30 years of experience in the fields of architecture and construction. Appointed First Deputy Commissioner in 2011, he has been an essential part of the DOB's leadership since 2003, when he became deputy borough commissioner in Brooklyn. He later served as borough commissioner in Brooklyn and in the Bronx. His experience before joining the DOB — as a private-sector architect and plans examiner with the New York City School Construction Authority — cultivated his deep understanding of the laws governing construction, as well as the importance of leading the department to provide professional, efficient public service.
"It was a privilege to work with Commissioner Chandler to modernize and staff-up the buildings department to streamline our services for New Yorkers," said Fariello. "As Acting Commissioner, I look forward to continuing to implement the mayor's vision for the department and to furthering our essential mission of regulating one of the city's largest industries and keeping construction sites safe for workers and the public."