Emerging Leaders Profile: Brett Carlton
To help facilitate inclusive, collaborative relationships between seasoned code professionals and emerging industry leaders, the International Code Council created its Board Shadow Program — part of its successful Safety 2.0 initiative — which provides an opportunity for emerging code professionals to "shadow" the Code Council Board of Directors at the ICC Annual Conference, to intercept and absorb information and experience real-time leadership as they observe their board mentors.
Now in its fourth year, the program provides an opportunity for the ICC board to connect to diverse emerging professionals from different socio-demographic backgrounds and enables senior leaders to hear a different level of thinking to real-time issues facing young code professionals today. The board gets a much broader range of views on strategic, complex and critical issues, and a feedback loop of challenge, solution, development and learning is created. The program demonstrates the benefits of investing in future code development leaders and helps create a diverse pipeline of "ready-to-go" leaders who understand and are already contributing to the construction industry.
Continuing our Emerging Leaders series is an interview with Brett Carlton.
---
Building a stronger industry with Brett Carlton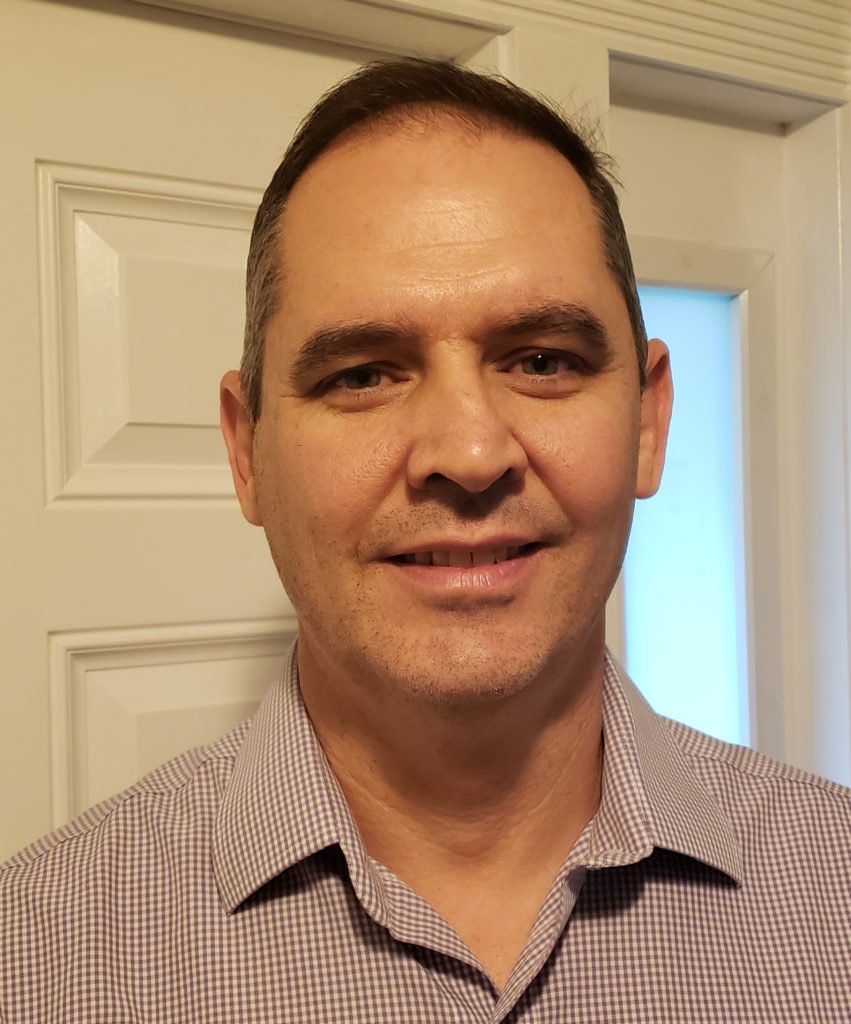 Brett Carlton has been exposed to the building industry his whole life through his father who was in construction. After a few side steps, he found himself back on the road to the building industry.
After high school, Carlton studied civil engineering and computer-aided drafting (CAD) in college and took the Cisco Certified Network Administrator preparation course. After college, he landed a position as a heavy equipment operator where he developed residential sites from surveyor rendering to operating a wheel loader — starting his career from the ground up so to speak. With this ground-level experience, he moved on to a superintendent position at L.C. Services, Inc., working for his father supervising a multitude of on-site projects for the next seven years.
In 2008, he moved from his home state of Florida to Richmond, Va., where he went to work for a commercial custom cabinet company. The job provided him with the opportunity to apply some of the CAD skills he learned in college, combined with his work in construction. This experience helped him to land a position where he managed a team of 15 to 20 craftsmen. However, his stay in Virginia was short-lived and he returned to Florida a year later to get married.
For a short time he worked as an estimator/CAD engineer in Boca Raton, Fla., but like much of the construction industry, the economy hit a low point during that period and very little work was available. In December 2010, he went to work for AT&T as a wire technician for the next five years.
At this point in Carlton's journey, he longed to get back into the construction industry. A friend of his wife, who worked for the Village of Willington, recommended him for an open position. The building official who interviewed Carlton for the job told him that he really wasn't qualified but advised him to look at the International Code Council to gain certifications and licenses — with a license, he would be qualified for various positions within the industry. Carlton took this advice to heart and started to work toward getting Code Council certifications. In 2016, he was hired as a building plan reviewer for the Palm Beach County Building Department in Florida.
Code Council Chief Executive Officer Dominic Sims, CBO, started his career in Florida. He came into town to meet with some of his old colleagues, one of which was Carlton's boss Doug Wise. Sims told Carlton about the Code Council Board Shadow Program, and through Wise's recommendation, became Sims' "shadow" during the 2018 ICC Annual Conference held in Richmond, Va.
"The Board Shadow Program provides an opportunity for young professionals to learn and participate as true peers in the Code Council," said Sims. "While the shadowing allows individuals such as Brett to walk in the footsteps of the association's current leaders and experience the path of leadership, it is much more than that. It positions our future leaders for the next level in their industry, careers and futures — to shape what our industry will look like in the years to come, making us stronger and better prepared for change."
Carlton found the Board Shadow Program to be one of the best experiences he's ever had. He was impressed and inspired with the passion and magnitude of people involved with the Code Council and with the industry as a whole. Everyone was friendly and approachable, but for Carlton, one of the biggest take-a-ways was to have had the opportunity to observe Sims at work. It provided insight and a bit of exposure to the corporate side of the building industry. He admired the personable manner of Sims with everyone he met, the meetings he conducted, his speeches, his optimistic views about the future of the industry and his passion.
Carlton made connections and built relationships with fellow members that he wouldn't have made if not for the Board Shadow Program. After the annual conference, he stayed for the code hearings and was even more impressed with the knowledge and caliber of the people participating from around the world. He realized then that there was much more to learn.
After the Board Shadow Program experience, Carlton went back to his office and encouraged younger people to believe that the building safety industry is very rewarding. He has been able to get half of the building department to take part in the local chapter and become more involved.
"It's a perfect storm," said Carlton. Once you become immersed in learning, obtaining certifications, becoming involved with the local chapters, and attending regional meetings and the annual conference, "…you find yourself in the right place at the right time." His experience has worked to inspire him to carry on the torch and help shape the industry for the next generation.